USPA Nationwide Security's VIP Protection Unit: A Review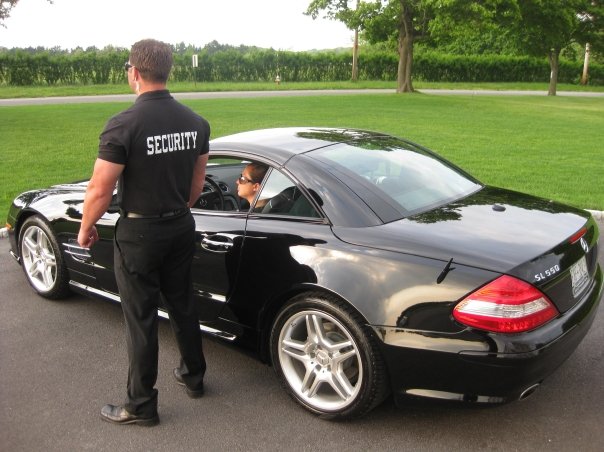 A boutique close protection service, similar to American Express Centurion's concierge service, is now available through USPA
Following rapper PnB Rock's death during one of Los Angeles's most notorious robberies, USPA Nationwide Security expanded their concierge-like Titanium Protection Service. It will include live support, executive protection, and concierge-style management. A team of highly trained individuals was deployed by USPA in advance of Titanium's launch to facilitate the last-minute concierge calls received by Centurion cardholders with the "Black Card", also known as the Centurion card.
Celebrities are protected by veterans
Thousands of service members who have transitioned from military to civilian life have been protecting high-net-worth individuals around the world through USPA's Titanium Service. Despite the fact that many people are probably aware of the services offered by USPA, most are probably unaware that they exist almost in plain sight. A-list guests can be found being guarded at some of the world's most prestigious resorts. Eden Rock in St. Barts and Villa D'Este in Lake Como in Italy are examples of these resorts. As a result of the use of security advances, counterattacks, counter surveillance teams, security drivers, lead teams, escort teams, and medical staff, highly effective teams can provide excellent protection without being visible to an untrained viewer. As a result, the teams are able to provide excellent protection while maintaining discretion.
Protecting VIPs and high-net-worth individuals from the risks associated with their presence in the country
Several weeks ago, rapper PNB Rock was shot and killed during a robbery in Los Angeles, reminding us that public figures are at heightened risk. According to Brian Fitzgibbons, Vice President and Titanium Program Administrator for Titanium, the company provides executive protection services similar to those provided by USPA. In its executive protection division, it assesses and plans for the potential risks that may arise from celebrity participation at events, parties and last-minute stops as a result of unforeseen circumstances. It is imperative that a security guard be placed and prepared for the principal before he arrives at the venue. Due to last-minute changes in plans, team members may perform movements off-record if they make last-minute stops and do not follow the route plan they made beforehand. In Manhattan, there is a 24-hour, seven-day-a-week office that monitors and oversees the entire operation. Titanium teams often operate in areas where live video feeds are captured using autonomous drones and relayed to command centers, where the information can then be utilized to perform a mission.
USPA's Nationwide Security Program Overview
USPA began offering executive protection, yacht security, and armed security services to high-net-worth individuals in 2005. Aside from providing fire watch guards, the USPA also provides traditional security officers to North American cities, along with fire guards as well.
Media Contact:
Brian Fitzgibbons, VP
(800) 214-1448