10 Best Helpdesk Software for E-commerce Businesses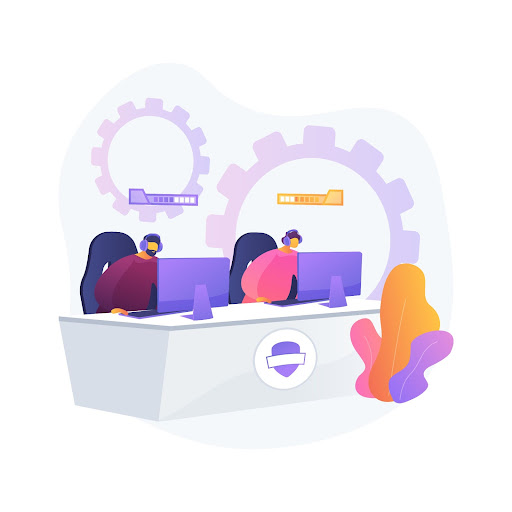 Customer support requirements of e-commerce enterprises are met by e-commerce help desk software. Using this technology, your company can aid online shoppers through various channels, including email, live chat, phone, the help center, web forms, etc. 
Agents can collaborate with different departments, prioritize necessary tickets, and share ongoing promotions to increase e-commerce sales. eCommerce helpdesk software can also serve as a knowledge base and forum where clients can ask questions and find answers. Here mentioned are the ten best helpdesk software for e-commerce businesses: 
DeskXpand:
An excellent, effective, and efficient helpdesk management tool is DeskXpand. It enables you to give your clients beautiful experiences and simplifies customer support. It is considered one of the best helpdesk software. 
Help customers with their problems while keeping all your information in one location. On a single dashboard, you can see everything and direct your team's actions.
The DeskXpand helpdesk software offers a shared inbox for team collaboration, enabling quicker client query resolution.
Quien:
A modern customer service platform is Qpien. When using Qpien, you can access a well-stocked customer care platform. Businesses may manage their communication processes from a single screen with the help of the all-in-one customer communication platform Qpien. 
Powerful connections like Shopify, WooCommerce, and online storefronts are also helpful in managing a seamless customer experience.
Gorgias:
With Gorgias' assistance, expand your company by providing top-notch customer service. You can turn your service into a profitable center by using this ecommerce customer support software.
It enables you to respond to customer questions quickly and avoid leaving them waiting for days. In Gorgias' dashboard, all your customer support tickets may be centralized in one location. Without leaving the helpdesk, you may alter orders, provide refunds for payments, change subscriptions, and more while speaking with customers.
Help scout:
One of the top shared inbox programs for small to medium-sized enterprises is called Help Scout. Installing an easy-to-use live chat widget on your website will allow you to start chatting with visitors in no time. 
Proactive messaging can help you promote your marketing initiatives and inform clients about upcoming product launches or ongoing promotions. The performance of agents, customer satisfaction, and other pertinent help desk metrics may all be tracked by managers using pre-built reports.
eDesk:
Choose eDesk, which has AI-powered features and strong integrations, to give your clients the support they want from you. This will help you give them faster service and boost your revenue. 
eDesk gathers consumer interactions from various sources, such as your website, social media accounts, and marketplaces. The dashboard, which is simple to use and where they are all stored, is where they are all kept together. 
eDesk does more than manage your tickets. It also helps you resolve them. Your agents can obtain real-time product listing, price, and shipping information from live connections and customers to ordering information from an online store and marketplace.
Kayoka:
Kayoka is a potent customer help desk designed for efficient customer support and is a well-known solution for e-commerce demand management. By using this software, you can be highly benefitted. 
With Kayoka, companies may consolidate customer inquiries from many channels, such as chatbots, ticket management, etc. Live Chat requires integration. The platform is appropriate for companies who wish to establish solid ties across various e-commerce channels.
UV desk:
Businesses may streamline the entire customer support process and give first-rate service with the helpdesk software solution offered by UV desk, which is open-source and SaaS-based. Companies can benefit from increased extensibility and adaptability with the help of this PHP-based helpdesk solution.
With UV desk, you can assist your clients by creating support tickets instead of continually monitoring your inbox for answers. Use tools like email piping to enable customers to respond directly from their emails, and use the mail-to-ticket capability to ensure that no emails go unread.
HappyFox:
You may handle your inbound customer care discussions in a centralized system with HappyFox organization software. You can categorize incoming requests in various ways, including support, billing, and refunds. 
Replyco:
With Replyco, you can better control your help center and inbox, lessen email stress, and continue selling your goods and services despite difficulties. Organize your communications to understand better how, what, and when to respond to consumer messages.
Automatic routing and filtering of incoming messages, label and folder organization, and SLA priority settings for news replying all in a user-friendly layout. Automate assistance to easily handle out-of-office communications or busy days.
Zendesk:
Agents that use the Zendesk customer support package can effortlessly manage their customer support procedures. By automating critical e-commerce operations, businesses may boost efficiency. 
Businesses can use AI to advance their automation operations, which could result in higher expenses. Users may quickly connect to numerous marketplaces and manage procedures from a single location using Zendesk. 
Bottom line:
Your online store depends on its customers. Even if your product or service is excellent, business needs excellent customer service. Maintain their happiness if you want your company to succeed.
Utilise ecommerce helpdesk to handle everything from communication to resolving issues and connecting with customers more.