4 Collaboration Tools Every Business Needs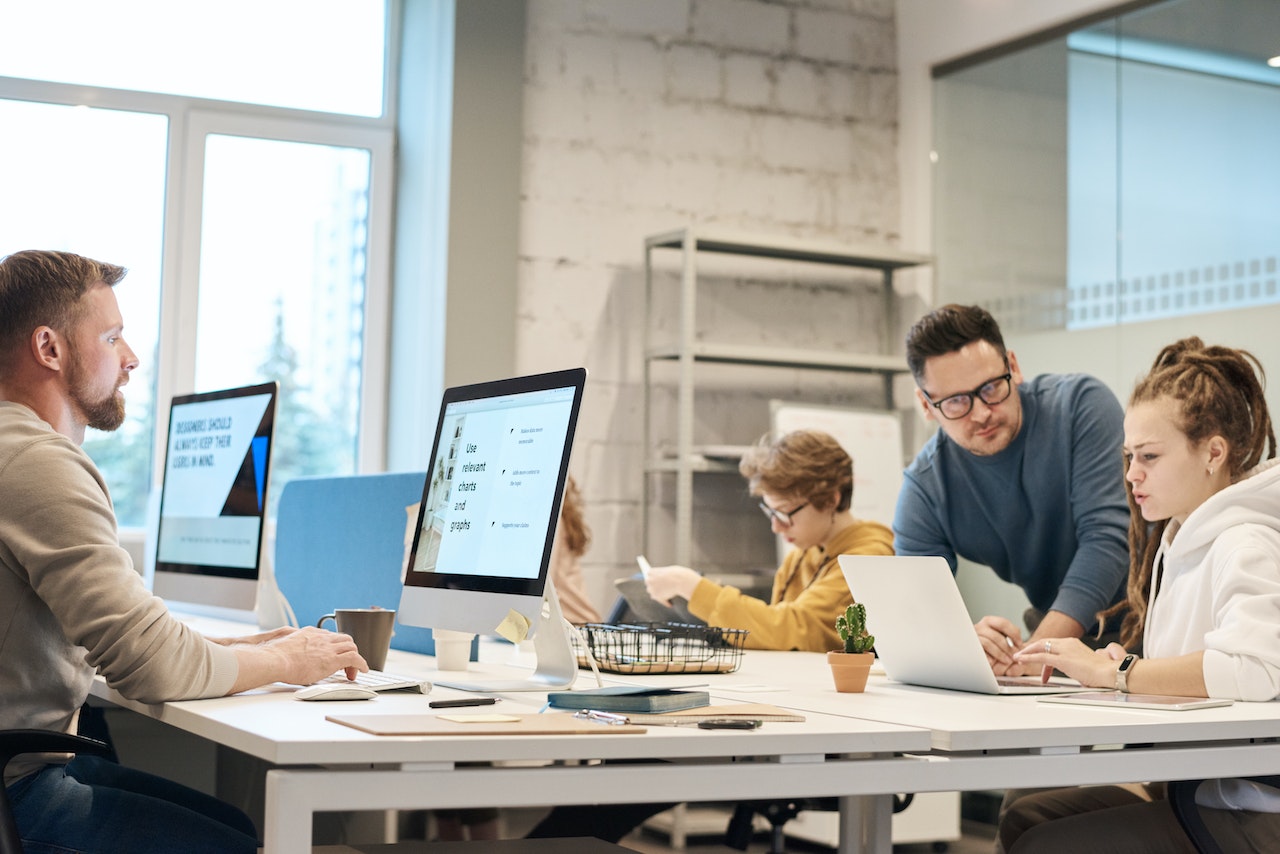 When you run a business, your success depends on your team's ability to collaborate efficiently and effectively. Teams that work efficiently complete projects faster and to specification. The result is happy clients and a happy team that feels proud of their work.
The easiest way to get your team to collaborate efficiently is to streamline the process with software. There are many collaboration tools available, so here's a list of several of the most important tools you can use in your business.
1. Financial software
Using software to track your business finances is a given, but did you know it can assist in collaboration? Using cloud-based revenue recognition software is a collaboration-centered solution that avoids out-of-date spreadsheet data. Using this collaborative software will save your financial teams a significant amount of time.
When you have multiple team members who need to access your business' financial data, either to crunch numbers, run reports, or make decisions, you need that data to be up-to-date at all times. This is difficult with a spreadsheet. In fact, using a spreadsheet to track your finances is likely to result in errors.
When you have to manually update a spreadsheet file and email a new version of that file to others, there's always a chance someone will use the wrong file to make decisions. The more people you need to share that spreadsheet with, the more likely it is that someone will use the wrong file to make important decisions.
Spreadsheets are also difficult to analyze because you can't run reports like you can with cloud-based financial software solutions. To support efficient collaboration, your business needs financial software.
2. Customer relationship management (CRM)
In today's world, you have to keep track of more than just your profits and expenses. You also need to track what your customers are doing and how they're interacting with your brand. You need to know where they are in your funnels at all times so you can respond appropriately with actions like sales calls or follow-up emails. This is done with CRM software.
CRM software allows your sales team, marketing team, and shipping and receiving team to collaborate seamlessly with real-time data about what customers are doing, what they're buying, and more. A good CRM system will help your sales team track leads by score, and will provide a calendar for scheduling calls and follow-up conversations. Your shipping team can see orders as they come in so they know what to expect. This helps if they prepare orders to go out ahead of time to make money.
If you're using a CRM that also connects with your email marketing system, you'll see your email open rates, click rates, and other data collected. You can even run custom reports on the back end to get customized sets of data.
3. Project management
The importance of using software for project management can't be stressed enough. At the very least, all of your team members should have deadlines for their tasks. Tracking deadlines in a central, cloud-based application is critical because it's the only way to make deadlines visible to everyone at once – managers and team members.
When you have dependencies where one person's work depends on others completing their work first, visible deadlines are essential. If a deadline is missed, everyone else can see and adjust their tasks accordingly.
They can also check in and see if the person who missed the deadline needs some help. This will help you inform clients and stakeholders about the potential for project delays, which is essential for maintaining your relationship and trust.
4. A company intranet
Some companies have an intranet solution for their team members, but not all businesses see their intranet as an opportunity for collaboration.
Traditionally, an intranet can be used to house company information and training materials. However, it can also be used as an interactive tool to facilitate communication between teams and management.
There are several ways to implement an interactive intranet, but the easiest way is to use internal help desk software. This provides a resource for employees to ask questions and get answers either from an automated, programmed AI chatbot or from other team members. Some businesses use Google Workspace for this purpose.
Internal collaboration can also be used to facilitate a better onboarding process for new hires. People naturally have questions – sometimes more than their direct supervisor can answer. When new hires can crowdsource answers to their questions, they can do a better job in their position.
Collaboration is the foundation for efficiency
If you want an efficient workforce, your team needs a way to collaborate smoothly. Try using the tools outlined in this article and you'll see your team's productivity improve.