4 Popular Finance Apps for Your iPhone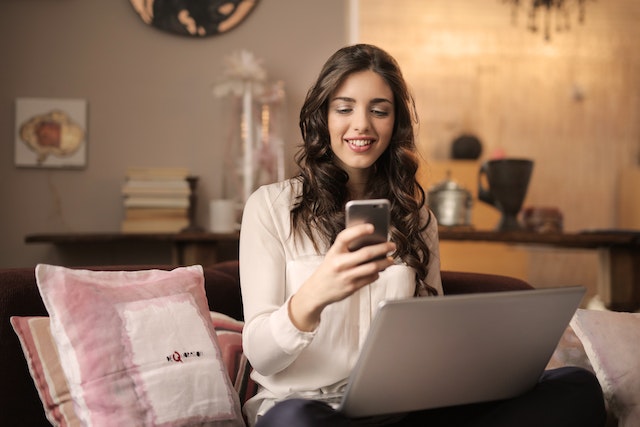 With an estimated 136 million Apple iPhone users in the United States as of 2023, we can clearly see that mobile technology is thriving. Smartphones have revolutionized the way we work, play, and manage our finances. 
Banking platforms have evolved dramatically in recent times. Finance apps like this are now able to assist you with expense tracking, budgeting and even paying bills on time. With these advances, more and more people are ditching their outdated checkbooks in favor of more sophisticated banking and budgeting apps.
If you're still not making the most out of your iPhone, here are four popular finance apps you need to try today.
Citi Mobile
In June 2023, finance experts at Forbes named Citi Mobile their best banking app for 2023. Available on both Android and IOS, the app scored highly due to its ease of use. Boasting a clear and uncluttered layout, the app is easy to navigate for first-time users. Features include the ability to check your balance, monitor your FICO score and nominate savings goals. Like most banking apps, you can also make transfers on the go and set up a bill-paying schedule.
Security is key when it comes to online banking. Citi Mobile ranked highly in this category due to its multiple layers of in-built security, including biometrics (think facial or thumbprint recognition).
Mint 
Mint is a well-known personal finance app created by American software company, Intuit. The app is known best for its robust budgeting features. Using smart technology, Mint automatically categorizes your transactions into different types and then provides insights into which areas your spending could potentially be curbed. It also allows you to set up financial goals, such as an emergency or holiday fund.
If you're looking to build a home or buy a new car in 2023, Mint's ability to check your credit score for free is also a fantastic feature. Not only does the app allow you to see your score, but it also provides you with a breakdown of the factors impacting your credit health.
Spendee
The Spendee app bills itself as "the only app that gets your money into shape." Like Mint, it uses sophisticated technology to track and categorize your expenses, then provides you with advice on how to meet your saving goals. Spendee uses clear and easy-to-read graphics to help you understand where your money is going and how much you can spend daily to stick to your budget. 
Spendee is great for families or roommates, as it also offers a cool shared wallet feature. Using this shared wallet, you can create a pool of joint funds that can be accessed by nominated group members at any time to pay for rent or shared food expenses. Spendee also supports multiple currencies, making it ideal for travelers or individuals with investments across several countries.
Prism
Prism is an app with a strong focus on bill and money management. Unlike its competitors, it allows you to link your bills from various service providers to the app so you can track them in real-time. Using this data, Prism then provides payment reminders and a variety of payment options, including direct debit and credit card payments. Once bills are paid, the app also stores payment history and receipts you can use to keep track of past payments. Though Prism is primarily for bill management, it also offers budgeting and spending analysis.
Prism comes equipped with well-developed security features, including strong encryption protocols and biometric authentication settings to keep your information safe.
The four finance apps listed above sport numerous innovative features designed to help you monitor your finances on the move. Assess your personal goals to determine which one is right for you today!