5 Steps to Opening a Business Checking Account in the US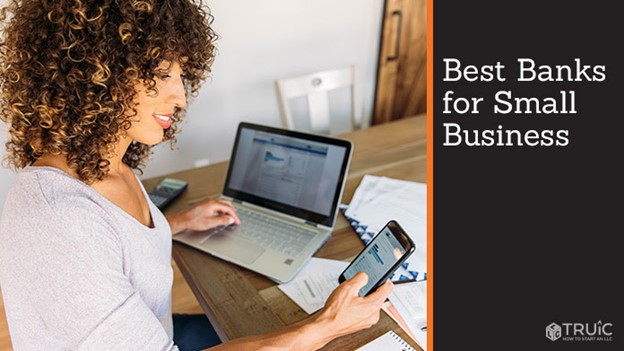 Recent studies done by the Board of Governors of the Federal Reserve System show that 71% of US citizens use online banking and 43% use mobile banking. With technology enabling banking to be done in the comfort of our own homes, more and more people are making the switch. 
When opening a bank account, there is not a specific best bank for small businesses, choosing what banking service you will use depends on your business needs.
Why open a business bank account?
Every business should open a business savings account to help build credit and establish a money-saving habit. Although a business loan may be the last thing on your mind, it is critical to plan ahead of time for one. By leveraging other people's money, a business loan can help you grow your business faster. Another asset that adds to the worth of your company is business credit.
A business checking account is created and used for the following reasons:
It enables you to receive deposits in the form of cash, checks, credit cards, or electronic transfers.

It is used to pay for business-related expenses such as payroll, taxes, business insurance, vendors, lenders, and everything else you would need to run your company.)

Keep meticulous records of all expenditures and earnings.

This account is protected by the Federal Deposit Insurance Corporation (FDIC), which means the federal government will cover you up to $250,000 if something goes wrong with the bank or your money.

If you have a partnership or employees, you may want to make it mandatory for two signatures to be present while making a withdrawal or deposit.
Choosing the most suitable account type for your business needs is very important. Banks, credit unions, and internet banks all have comparable accounts, but their services and prices differ. A few companies provide free accounts with no minimum balance, and others provide different options to avoid paying a monthly cost. 
Below we will discuss the 5 steps one should follow when opening a business checking account:
Step 1: Research Account Types
A personal checking account is identical to a traditional business checking account. It allows you to make deposits and withdrawals, write cheques or make electronic financial transfers, and use a debit card to make purchases and cash withdrawals. Maintenance costs, transaction fees, ATM fees, and deposit fees are all common.
Step 2: Learn About Pricing
Learn about the pricing schedule and which bank is best for you. This entails looking into different banks and credit unions to see what they have to offer and deciding which one is ideal for your business.
Step 3: Tax ID and Business Formation Documents
The next step is to get a tax ID number. You can get one free EIN from the IRS. The documentation required to open a business bank account differs depending on the financial institution. You'll most likely be requested to show your employer identification number (EIN), your company's formation documentation, and any federal or state licenses, which differ by state.
Step 4:Create Account Either Online or in Person
Most banks allow you to open a business bank account either in person at a branch or online. Because they don't have any physical branches, online-only banks will only accept online applications. You must have the required documentation for your specific company structure ready to exhibit or submit on the bank's website whether you apply online or in person.
You may opt to receive face-to-face customer care by visiting a branch. Customer service is usually available by phone or live chat for online-only accounts.
Step 5: Deposit Money
The final step once you've setup your business account is to make a deposit. This can be accomplished by writing a check to your business from another account, such as a personal account, transferring funds electronically between bank accounts, or depositing cash. After that, your account will be ready to use.
Final Thought
When launching a new business, it's critical to open a business bank account. You may be more organized and keep track of your funds by separating your business account from your personal account. Look for introductory deals from your bank or credit union, and compare rates for savings and checking accounts with other financial institutions.