7 Essential Components For Your OTT Platform Content Strategy
A guide to OTT content strategies and their implications on the business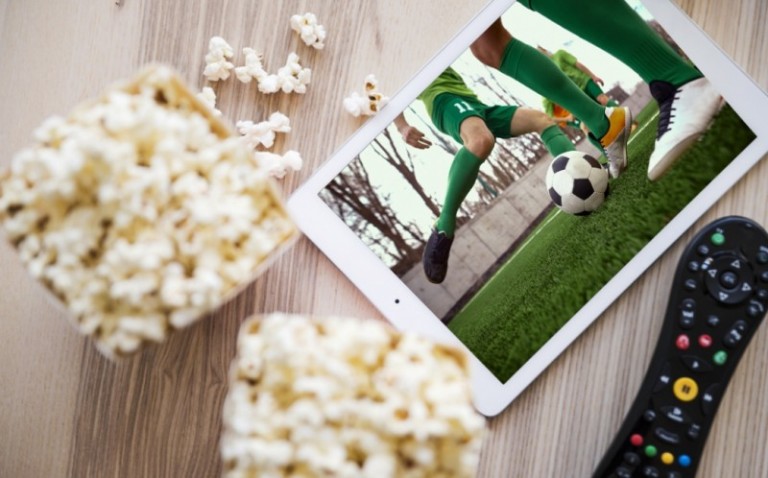 Content is the lifeblood of OTT service. In a digitally-evolved world, the transition from traditional sources of entertainment such as television to the OTT platforms is no less than a leap of faith for new-age consumers who seek innovative and interactive content curated after their taste. This directly puts the onus on the OTT platform to prepare and push a well-crafted strategy that can mark a steady uptick in subscriber growth as well as contribute to their branding.
The sheer act of streaming encourages viewers to engage more with the OTT universe and exposes them to a wide range of possibilities.  With more content available across the internet than ever, the OTT platforms are under tremendous pressure to perform in a manner that distinguishes their content from the rest and appeals to the consumers.
What is content strategy?
Strategizing for any video business involves a fair amount of groundwork and backgrounding. OTT is no exception. From content acquisition to production to promotion of the end product, the process itself follows quite an arc.
However, this also necessitates the content to be devised in a way that prompts more people to subscribe to your OTT app or platform or even revisit it for further browsing. Marketing tools may help in promotion and distribution in social channels and analytics help track its progress.
Apart from the qualitative aspect, a strategy focused on ROI or Return on Investment helps meet the numbers that can pave the way for expanding the business and generating capital.
Formulas to follow
With the rising competition in the OTT Market, there is no alternative to having a proper strategy in place and monetizing it for benefits, These border on two main factors:
Flexibility: Your OTT strategy needs to be adaptive with time and emerging technology. Figure out the model that works best for your business. This keeps it relevant to your audience.
Customer-based approach: Working on customer relations can be a good way to navigate the potential of your OTT business and reap benefits. A loyal customer base acts as a mouthpiece of your services and attracts revenues.
The roadmap to OTT success
There is no shortcut to the success of OTT other than a persistent assessment of what works and what doesn't for a particular business. Having said that, here are a few tips and tricks for kickstarting your OTT venture:
Goal-setting: Narrow down your priorities in terms of what you wish to achieve through your business. This helps form a clear picture of your targets and envision the end result better.

Audience Buildup:  Profiling your viewers and taking note of their tastes and preferences makes for an effective way to further your OTT strategy. Their period of engagement with a particular watch speaks loads of their streaming habits which are important inputs for the kind of content. To briefly summarise, research helps specify your target audience and improve your sense of branding.

Content optimization or SEO: Tools such as Search engine Optimization help exhibit your content, fetch sufficient traffic, and trend it on popular browsers and search engines. The choice of keywords, description, proper tagging, and linking matter in image-building and attracting a host of new visitors to your venture.

Distribution Channels: OTT platforms can be broadcasted to anyone sharing good internet communication. Another effective way is to try out digital marketing to distribute your content evenly to cater to a diversified audience. Assess the platforms your viewers flock to and your service can follow suit for better reach.

Monetization Model Adoption: Your video content can be monetized using the Subscription Video On Demand(SVOD) model which provides unlimited access to the content on behalf of a nominal subscription charge, Advertising Video on Demand(AVOD) which shells out free content via video advertising paid by advertisers., Transactional Video on Demand(TVOD) in which consumers can access content on a pay-per-view basis.

Content Promotions: Keeping your consumers updated is important for your business. Pitch in email newsletters containing the latest information and offers. You could also resort to native advertising through promotional tweets, funded stories, and videos on social media platforms such as Facebook and Youtube. This helps keep the buzz alive around your content.

Content Evaluation and Execution: The ideation of a strategy is immaterial without its execution. Review your content thoroughly and time it well before putting it out. After a few trials, you should be able to grasp how your content is faring among your audience and consider it as a metric for upcoming developments.
Conclusion
OTT is increasingly getting synonymous with content that attempts to push the boundaries of imagination and introduces viewers to a niche entertainment format. However, it is equally important to test the waters before diving into one.
OTT platform providers help you explore a pool of talented works that can get you hooked instantly and lead to wanting more. It streams a host of original content that panders to audiences across age groups, something which qualifies as a successful OTT strategy to abide by.