A Guide To Using Fire Alarm Systems For Commercial Spaces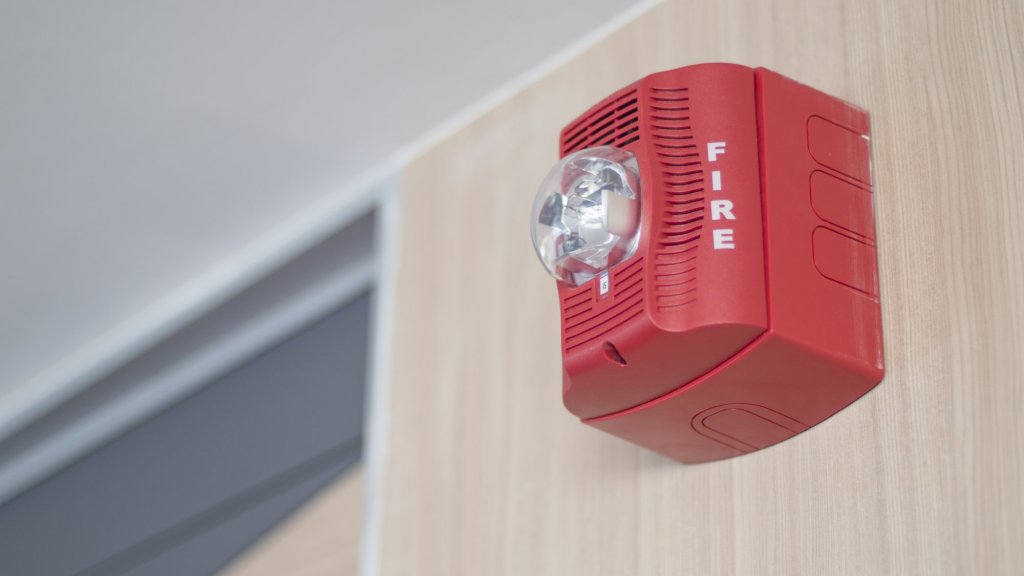 Smoke and fire detection systems in commercial buildings are often required by law. Fire alarm systems must be periodically maintained in order to ensure they continue to work properly. They also have to be installed with other fire suppression devices such as sprinklers and carbon dioxide fire extinguishers. These are intended to detect fires before they become unmanageable. 
Smoke detectors contact the fire department or monitoring center immediately as soon as a fire is detected, ensuring that building residents have maximum protection against damage. In order for smoke detectors to function properly, it's important that they have sufficient power; this can be accessed through your property management team. Investigators should verify if the alarm was triggered accidentally or intentionally, which is dependent on building codes in many cities.
Many companies today are using surveillance systems in their offices and buildings. Surveillance systems can be used to tape evidence of any fraudulent activity being committed, but they're also being used to catch people who set off false fire alarms. 
The cameras that are already installed in public areas can be used as a means of verifying false fire alarms so that expensive fire trucks aren't sent out unnecessarily, resulting in less wasted time and resources for both the company where the alarm was raised, as well as for emergency responders.
But what are the best ways to utilize fire alarm systems for commercial spaces? Here are some points:
Understand Legal Requirements
Commercial buildings are required by laws to have the right devices and procedures in place to carry out emergency drills. With the right warning system and devices, building occupants will be able to take the right precautions in case of a fire. It's important as an owner of a commercial building that you ensure that your property is equipped with sophisticated alarm systems employing cutting edge detection technologies such as smoke detectors. 
Depending on what kind of environment your property is hosting and how long you expect people to remain inside during regular hours, it's best that you install detection devices in every nook and cranny or storey so as to always keep everyone safe from harm.
Learn The Categories
All commercial fire alarms fall into two basic categories: automatic and manual. Automatic fire alarm systems include automatic sprinkler systems alongside other safety measures. They are generally set off when smoke detectors detect a change in air quality or temperature. The sound from an automatic fire alarm can vary depending on what type of system you have – sprinkler sounding, sirens, etc.) and it occurs to alert people in the building to a potential fire breakout. 
Manual systems need someone who is present to pull on the lever to activate them (also called a pull station). This option is particularly good for places like libraries that don't have a lot of people around all the time, but the flow of traffic will be enough to ensure personal safety even if no one were there to pull it.
Know The Appropriate Placement
When a new building is being designed, the fire risk assessment will be completed by a professional that will determine the class of fire alarm that should be installed. The company in charge of installing the fire alarm system will refer to architectural drawings and plans and conduct site visits in order to determine the optimum place for detectors based on what we've already discussed. 
If an existing building's fire alarm or detection system is not being replaced at this time, there should already be devices installed. Pay attention to the ongoing need for fire risk assessments and identify changes in use of a building, or if areas have been allocated extra fire detectors that are specific to it. Similarly, it might be the case where one is presented with an opportunity to access fire extinguishers that aren't normally required for certain areas.
Determine When To Replace The Units
If your fire alarm system is over 10 years old, no longer in production, or if code changes have been made to the building since you installed it, it may be time for a new system. Different people such as professionals and service providers can help you choose what kind of system is best for your needs, so do consider talking with them about the matter. 
Experts will also be able to keep you abreast of the latest systems and equipment that are available through the market to make sure you always have state of the art safety equipment in place to safeguard the lives of everyone inside any establishment. Don't forget home fire alarm monitoring, too.
Key Takeaway
Protecting your company's staff and assets is essential. Reliable alarm systems will help protect you from other threats, like fires. With experience, you can design a commercial fire alarm system which takes into account the specific dangers involved in your building, the size of your organisation and the degree of protection that's required to prevent loss of property or the risk to employee safety should a fire break out.