Advantages Of Utilizing The Services Of A Website Design Agency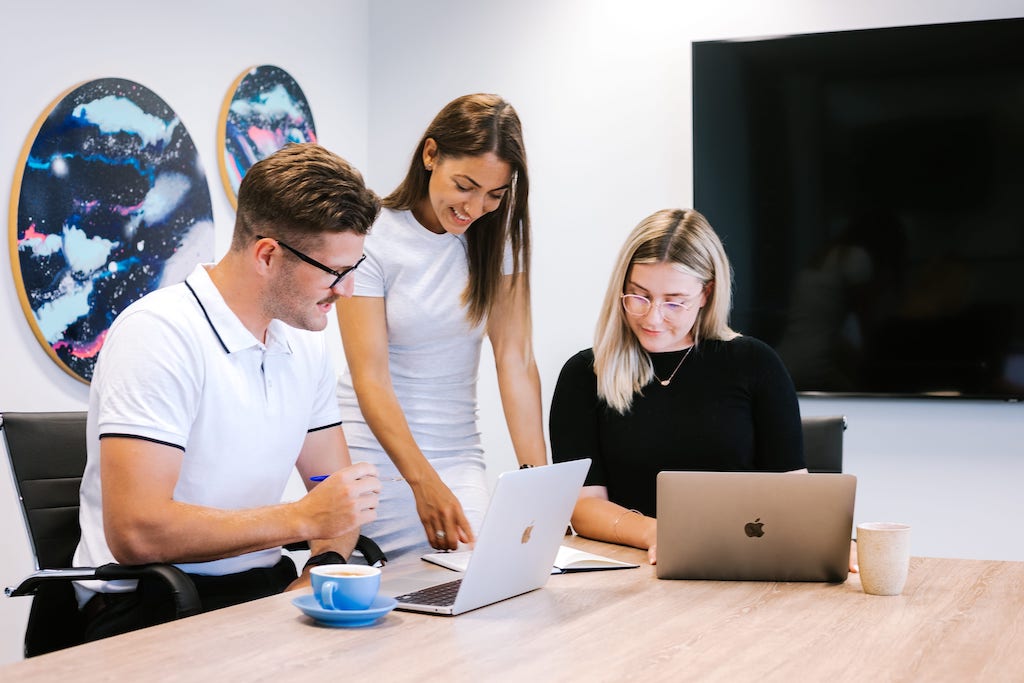 In this day and age, a professionally designed website is an essential component of any successful company's online presence. It acts as the storefront for your brand, products, and services on the internet, exposing them to an audience from all over the world. Even though do-it-yourself website builders are easy to find, it is in your best interest to work with a professional website design agency since they offer various benefits that can have a big influence on your online presence and the success of your organization.
Professionalism And Expertise
Website design agencies consist of skilled professionals with extensive experience in creating and optimizing websites across various industries. They understand the latest trends, user experience principles, and coding techniques that can elevate your website from ordinary to exceptional. With their expertise, you can be confident that your website will reflect your brand's values and resonate with your target audience.
Customization And Unique Identity
Cookie-cutter website templates might be convenient, but they fail to capture the essence of your brand. A website design company takes the time to understand your business, objectives, and values. This understanding enables them to craft a custom website tailored to your specific needs, ensuring a unique online presence or identity that sets you apart from competitors.
User-Centered Design
Effective website design starts with a focus on the user experience. An experienced agency meticulously designs websites with user-centric navigation, intuitive layouts, and engaging visuals. They focus on creating a seamless browsing experience, making it easy for visitors to find information and engage with your provided content, ultimately leading to higher conversion rates.
Responsive And Mobile-Optimized Design
Having a responsive website is an absolute must in this day and age when everything is done on mobile devices. A website design agency ensures that your website is optimized for a variety of devices and screen sizes, ensuring that its functionality and aesthetics are consistent regardless of the device that users access it on (a desktop computer, a tablet computer, or a smartphone, for example).
Search Engine Optimization (Seo)
A beautiful website is of little use if it's not discoverable by search engines. Professional website design agencies incorporate SEO best practices into the design and development process. From optimizing meta tags and images to creating SEO-friendly URLs and ensuring fast loading times, they set the foundation for your website's visibility on search engine results pages.
Scalability And Future-Proofing
As your business evolves, so should your website. Website design agencies build websites with scalability in mind, making it simpler to add new features, expand functionality, and accommodate increased traffic as your business grows. This forward-thinking approach saves you the hassle of rebuilding your website from scratch down the line.
Consistent Brand Identity
When it comes to branding, consistency is of the utmost importance. A website design service will guarantee that the design of your website is consistent and complementary to your brand identity by employing suitable color schemes, font, and visual features. By remaining consistent across all touchpoints, the brand's familiarity and trustworthiness are strengthened.
Time And Cost Efficiency
While it might seem counterintuitive, hiring a website design company can save you time and money in the long run. Professionals work efficiently, preventing costly mistakes that can arise from DIY efforts or amateur designs. Plus, by entrusting experts to handle your website, you can focus your energy use resources on other critical aspects of your business.
Conclusion
The advantages of partnering with a website design agency are multifaceted. From professionalism and expertise to unique customization and ongoing support, their services empower businesses to create impactful online experiences that drive growth and success. While the initial investment might seem higher, the long-term benefits in terms of brand credibility, user engagement, and business growth far outweigh the costs. When it comes to your online presence, entrusting professionals ensures you're putting your best digital foot forward.