AI Being Incorporated in Architecture, Is Potentially Transforming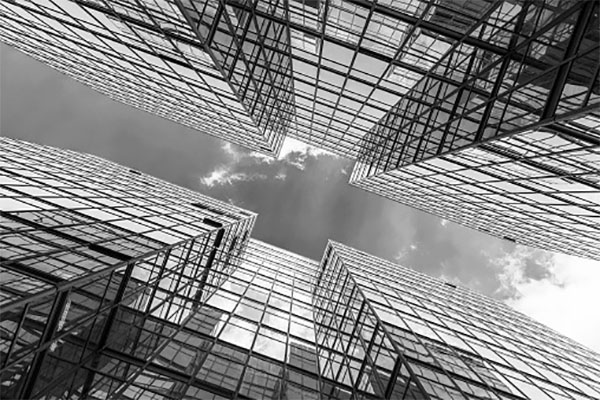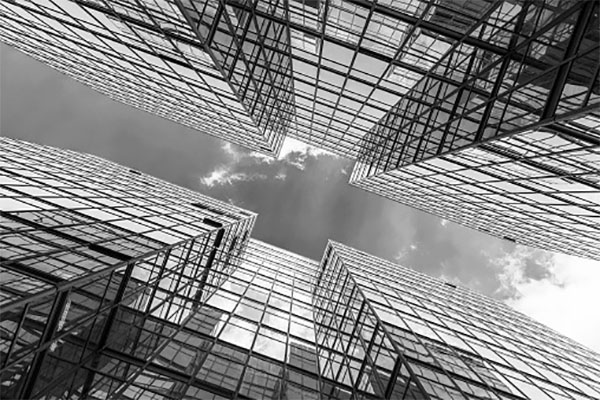 By John P. Desmond, AI Trends Editor
AI is being incorporated into architecture in a range of ways today, from evaluations of the efficiency of construction to simulations of human movement in the space. Some examples of how AI is being incorporated into architecture shed light on where things are now and where they are headed.
Philips Lighting Headquarters in Eindhoven, Netherlands, is experimenting with lighting as the center point of a design project, according to a recent account in archdaily.com. The project proposal describes a parametric designed "tree" which is made up of 1,500 "leaves" that hang suspended from the ceiling. AI is incorporated in the programming of the panels to deliver different lighting scenarios in a non-repetitive way.
The Amaro Stores in Brazil were founded on a concept of combining in-person physical shopping and an online experience. The Sao Paulo-based firm, founded in 2012 as an e-commerce website, started opening "Guide Shops" in Rio De Janeiro and São Paulo, giving shoppers a closer connection to their designers, by being able to browse new collections online, according to an account in Brazil Reports. Clothes can be ordered in the store and will be delivered in two days.
Amaro uses data collection techniques on social media via a network of thousands of "influencers," an effort to provide customers what they want. The new Guide Shop in Sao Paulo employs AI technology in the store in the use of cameras that capture a customer's profile, approximate age, reactions and responses to simulations through facial recognition.
Greenest Building in Shanghai
An architectural design competition for an office building incorporating intelligence to help deliver on sustainability goals was won by Zaha Hadid Architects for a design of three office towers surrounding a park, according to an account on the website of Archello, supplier of an architecture and design platform. The complex of smart buildings will include shopping, dining and leisure facilities. It is located adjacent to the Yangpu Bridge on the Huangpu River, and will set new benchmarks for energy conservation, energy efficiency and sustainability.
Each building will have: integrated thermal mass to reduce heating and cooling requirements, high-efficiency heating and ventilation with waste heat recovery, cooling systems using non-potable water, and thermal ice storage for cooling. The ice used will be created on site by chillers at night that use off-peak electricity stored in thermal tanks. Solar panels on the roof and incorporated into the south facing facades will be connected to battery storage via a micro-grid. The projection is for reduced energy consumption of 25%.
A management system will monitor the interior environment and automatically react to variations in temperature, air quality, natural daylight, or number of occupants. The smart system collects data to predict and optimize energy usage. Locally produced prefabricated components will further reduce the building's carbon footprint. Procurement will prioritize the use of recycled materials.
Greenhouse on Top Floors of Intesa Sanpaolo
The design firm Renzo Piano designed and built the high-rise headquarters of Italian mega bank Intesa Sanpaolo in Turin, in what the architect called a "bioclimatic" building. The 38-story tower beside a public park is 545 feet tall, and has many eco-friendly features, according to an account in Architect. The top floors are occupied by a triple-height greenhouse, with views over Turin and the snow-capped mountains outside the city. Photovoltaic cells cover the tower's southern facade, and the stairwell on that side of the building is also a "vertical winter garden" with hanging plants beside the steps.
The tower, which cost some $565 million to build and took more than seven years to complete, has a number of passive heating and cooling elements. In the summer, apertures in the exterior wall draw cool air into cavities between the concrete-slab floor, which radiantly cool the offices during the day. The ceilings are 10 feet 6 inches high, to allow natural light to penetrate deep into the building's interior. Computer-controlled shades keep out the sun on the brightest days. And the tower has a geothermal heating and cooling system.
New approaches to incorporating AI into architecture include incorporation within design tools. "Parametric architecture" refers to a design system that allows the architect to adjust system parameters to produce different outputs and create forms and structures that otherwise would not have been possible, according to a recent account in Interesting Engineering. The tools give the architect the ability to pick the design output, set the constraints, plug in data and create many iterations of the product or building in minutes. Used within CAD tools such as Grasshopper, the parametric architecture uses geometric programming, with complex algorithms to allow the architect to optimize the building.
Radical Transformation of Architecture Seen
A recent paper written by Harvard Graduate School of Design student Stanislas Chaillou predicted AI is on the verge of radically transforming architecture. Now an architect and data scientist at Spacemaker in Cambridge, Mass., Chaillou had published his paper in Towards Data Science.
"AI will soon massively empower architects in their day-to-day practice," he stated. He encouraged architects to engage with AI and data scientists to consider architecture as a field of investigation. As guidance, he suggests a "grey box" approach as opposed to a "black box" approach, in which the design pipeline is broken into discrete steps with the user intervening along the way, to maintain tight control. "His tight control over the machine is his ultimate guarantee of the design process quality," Chaillou stated.
Read the source articles and references at archdaily.com, Brazil Reports, at Archello, in Architect, Interesting Engineering and in Towards Data Science.