AI Careers: Kesha Williams, Software Engineer, Continues Her Exploration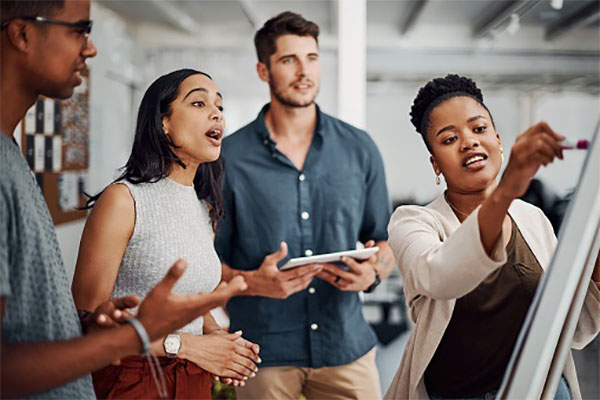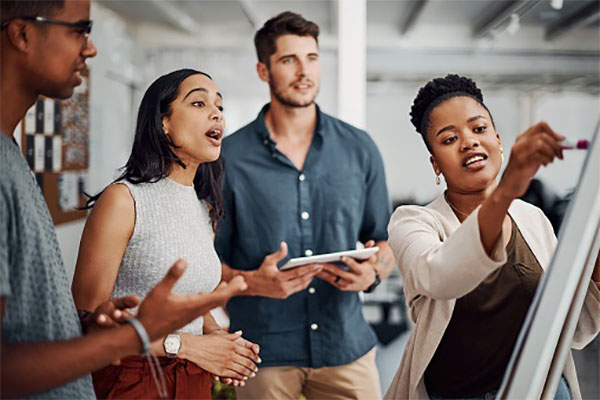 By John P. Desmond, AI Trends Editor
We recently had a chance to catch up on the career of Kesha Williams, software engineer, author, speaker and instructor. AI Trends published an Executive Interview with Kesha in June 2018. At the time she was in the Information Technology department at Chick-fil-A, the restaurant chain, with responsibility to lead and mentor junior software engineers, and deliver on innovative technology.
She decided to move on from Chick-fil-A after 15 years in June 2019. Now she works at A Cloud Guru, an online education platform for people interested in cloud computing. Most of the courses prepare students for certification exams. The company was established in Melbourne, Australia in 2015.
"I wanted a role that allowed me to be more hands on with the latest, greatest technology," she said in a recent interview. "And I wanted to be able to help people on a broader scale, on a more global level. I always felt my part of being here on the planet is to help others, and more specifically to help those in tech."
A Cloud Guru offers certifications for Amazon Web Services (AWS), Microsoft Azure and Google Cloud. It also has what Williams calls "cloud adjacent" courses including on Python programming and machine learning. "These courses will help you 'skill up' in the cloud and prepare for certification exams," she said.
Kesha's role is as a training architect, focusing on online content around AWS, specifically in the AI space. "Many people have taken this time being at home, to work on skills or learn something new. It's a great way to spend time during the lockdown," she advised. A true techie.
AWS DeepComposer Helps Teach About Generative AI and GANs
Most recently, she has been using AWS DeepComposer, an educational training service through AWS that allows the user to compose music using generative AI and GANs (generative adversarial networks, a class of machine learning frameworks). "I have been learning about that, so I can teach others about machine learning and music composition," she said.
Using music samples, the user trains a music genre model. That model learns how to create new music, based on studying the music files you upload to it. The user plays a melody on a keyboard, gives it to the model, the model composes a new song by adding instruments. She is working on a web series to teach students about that process.
"It's a fun way to teach some of the more complex topics of GANs and machine learning," she said. Fortunately she can fall back on youth choir days playing the piano. "I'm remembering things," she said.
Amazon makes it easy to start out, not charging anything for up to 500 songs. A student can buy the keyboard for $99, or use a virtual keyboard available on the site. Behind the scenes, Amazon SageMaker is working. That will cost some money if the student continues. (SageMaker is a cloud machine-learning platform, launched in November 2017. It enables developers to create, train and deploy machine-learning models in the cloud, or on edge devices.)
So far, Williams has done about 30 songs. "I have used my machine learning skills to train my own genre model. I trained a reggae model; I love reggae."
Kesha's Korner is a blog on A Cloud Guru where Williams introduces people to machine learning, offering four to six-minute videos on specific topics. The videos are free to watch; pricing for the A Cloud Guru courses come with membership priced from $32/mo to $49/mo depending, "It's been a fun series to demystify machine learning," she said. "It generates a lot of conversations. I often receive feedback from students on which topics to talk about."
Woman Who Code Planning Virtual Conference
Women Who Code is another interest. The organization works to help women be represented as technical leaders, executives, founders, venture capitalists, board members and software engineers.
The Connect Digital 2020 is the organization's first entirely virtual conference, to be held on three successive Fridays in June, with Williams scheduled for Friday, June 19. At that meeting, she will deliver a talk about using machine learning for social good, then kick off a "hackathon" to start the following week. The hackathon will start with three technical workshops, the first an introduction to machine learning tools, the second about preparing data, the third about building models. "Their challenge is to take everything they have learned and use machine learning to build a model to help battle the spread of the Covid-19 virus," she said. "They will have a month to go off and build it, then present it to a panel of judges." The winner receives a year of free access to the A Cloud Guru platform.
"There are a lot of software engineers that want to make a transition to data science and machine learning," she said.
Asked what advice she would have for young people or early-career people interested in exploiting AI, Williams said, "Whenever I try to demystify machine learning for people, I tell them it's complex, but not as complex as most people make it out to be. I thought at first you needed a PhD and to work in a research lab to grasp it. But there are many tools and services out there, especially from AWS, that make these complex technologies approachable and affordable to play around with.
"When you are first learning, you will make a lot of mistakes," she said. "Don't beat yourself up. Just stay at it."
Williams has concerns about AI going forward. "I have always been concerned about the lack of diversity in AI, about the bias issues and the horror stories we have seen when it comes to certain bad-performing models that are used to make decisions about people. It's still an issue; we need to continue to talk about it and solve it."
Being in information technology for 25 years has been and continues to be a good career. "It's still exciting for me. Every day there is something new to learn."
Learn more at Kesha's Korner and Women Who Code.