AI Community of Experts Making Contributions to Coronavirus Fight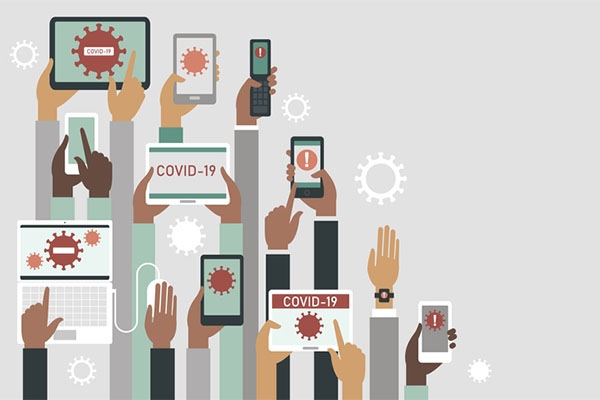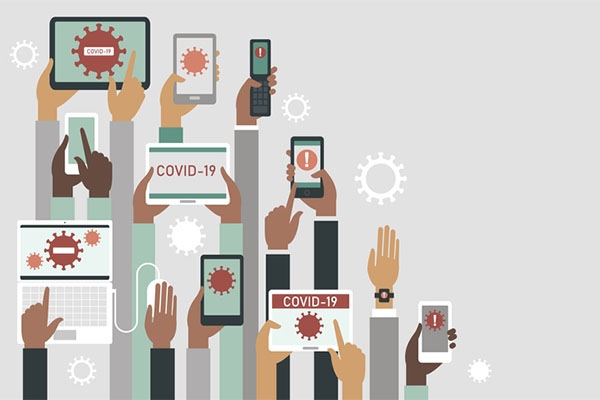 By John P. Desmond, AI Trends Editor
Since the White House issued a "call to action" to AI researchers to help fight the coronavirus spread, researchers have stepped up in multiple ways. Here is an update:
Lots of data is available. The Covid-19 Open Research Dataset (CORD-19) is a collection of research studies published in both peer-reviewed journals and non-peer-reviewed pre-print websites such as bioRxiv and medRxiv. Currently, it consists of over 13,000 full-text papers and abstracts for another 16,000 papers and is expected to be updated with new research as it becomes available, according to an account in Forbes. The account was written by Kashyap Kompella, the CEO of the technology industry analyst firm RPA2AI Research.
He summarized the key scientific questions about Covid-19 that need answers based on available literature. We need to know more about:
Virus Transmission, Incubation And Stability, including seasonality, incubation period, asymptomatic transmission, persistence of virus on different surfaces and effectiveness of protective gear.
Medical Care, including challenges, solutions and best practices related to management of surge capacity, addressing shortages, Telemedicine and home care
Risk Factors And Effective Mitigation Measures such as impact of pre-existing diseases, impact of behavioral factors such as smoking and susceptibility of groups such as pregnant women and …
Virus Origins, Genetics and Evolution, including variations of the virus over time and geography, the different strains that may be in circulation, animal hosts and livestock infections.
Non-pharmaceutical Interventions, including methods and barriers to prevent community spread, impact assessment of measures such as school closures, travel bans, physical distancing and prohibition of large gatherings.
Vaccines And Therapeutics, including effectiveness of drugs in development, clinical effectiveness studies, approaches to distribute new therapeutics.
Diagnostics And Surveillance, including screening policies and protocols, early detection, sampling methods, guidance at national, state and local levels and the trade-offs involved in rapid testing between speed, accuracy and accessibility.
Ethical Considerations, including norms of social science research, impact and needs of caregivers and identifying drivers of fear, stigma and misinformation during outbreaks.
Information Sharing and Collaboration, including data-collection standards, communication methods, coordination of local and Federal, private, public, non-commercial and academic communities.
The dataset is available for download on AI2's Semantic Scholar website. The machine learning and data science website Kaggle, a subsidiary of Google, has details about the specific pieces of the puzzle that AI experts can help put together.
Optimistic Readings from Smart Thermometers from Kinsa Health
An optimistic case that the US may be turning the corner on the virus is being made by personal temperature readings compiled by Kinsa Health, the company offering a smart, AI-enabled, internet-connected thermometer that uploads readings to a central server, according to an account in The New York Times.
Kinsa has more than one million thermometers in circulation and has been getting up to 162,000 daily temperature readings since Covid-19 began spreading in the country. Since 2018, when the company had 500,000 thermometers distributed, its predictions were routinely two to three weeks ahead of those of the Centers for Disease Control and Prevention.
To identify clusters of coronavirus infections, Kinsa adapted its software to detect spikes of "atypical fever" that do not correlate with historical flu patterns, thus are likely to be from the coronavirus. The company's AI software employs neural networks and deep learning to create its real-time illness signal and forecast, according to the Kinsa website.
"I'm very impressed by this," stated Dr. William Schaffner, a preventive medicine expert at Vanderbilt University. "It looks like a way to prove that social distancing works." States that closed restaurants and bars and asked people to stay in their homes, saw dramatic results.
In Manhattan, schools were closed on March 16. Bars and restaurants were closed the next day. A stay-at-home order took effect on March 20. By March 23, new fevers in Manhattan were below their March 1 levels, the Kinsa data showed.
"People need to know their sacrifices are helping," stated Inder Singh, founder of Kinsa.
Team at DarwinAI, U of Waterloo Working to Detect Coronavirus from X-Rays
A team at DarwinAI of Waterloo, Ontario, Canada has collaborated with researchers at the University of Waterloo to develop a convolutional neural network to help detect Covid-19 from chest x-rays. Called Covid-Net, the network is combined with Covidx, a dataset with chest radiography images from patient cases.
The network was announced in an account from DarwinAI CEO Sheldon Fernandez published by Medium on March 22. A week later, Fernandez announced that the response was dramatic, and many contributions were made to the dataset so that it then included 16,756 chest x-rays across 13,645 patient cases. The original dataset had 5,941 x-day images across 2,839 patient cases.
Groups making their x-ray data available included the Radiological Society of North America, the RSNA Pneumonia Detection Challenge project, and Dr. Joseph Paul Cohen and his team at MILA involved in the Covid-19 image data collection project. (MILA is a research institute in Montreal.) The AI team for the City of London also contributed feedback to help improve the Covidx dataset.
In response to queries about the work from AI Trends, Fernandez stated:
"A key aspect behind the rapidity with which COVID-Net was developed was DarwinAI's Generative Synthesis platform. The system, which uses AI to build AI, can accelerate machine learning development by orders of magnitude by automatically generating a highly efficient neural network based on data.
"Moreover, the platform's explainability features – the ability to illuminate AI's 'black box' and provide insight into how neural networks reach their decisions – was key in allowing researchers to fine-tune COVID-Net to differentiate the virus from other pneumonias.
"Although much work remains, DarwinAI's explainability technology will be a key component in transforming the early prototype into a production-ready application."
The company is working on that. DarwinAI also hopes to enhance its Covid-Net dataset to include 500 chest x-ray images of Covid-positive patients.
Read the source articles in Forbes, The New York Times and in Medium. Access the Covid-19 Open Research Dataset at AI2's Semantic Scholar.