AI in COVID-19 Fight: Pope Issues Ethical Challenge; Voice Studied to Help in Detection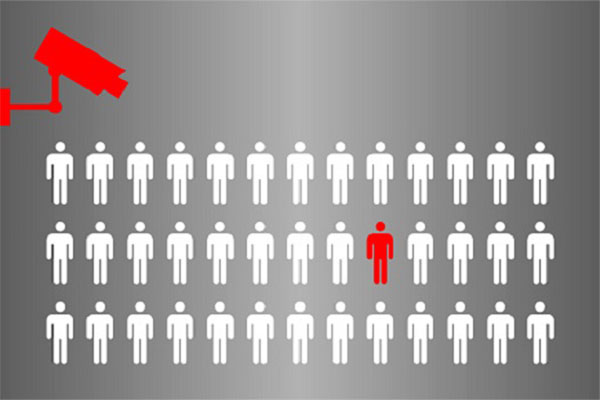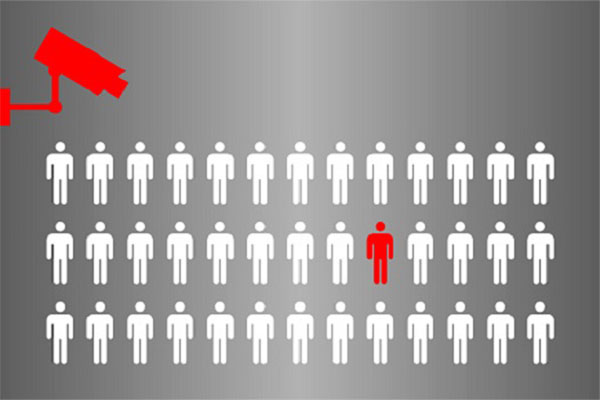 By AI Trends Staff
The worldwide fight against COVID-19 continues to challenge AI experts. The Pope issued a challenge for AI experts to develop an "ethical algorithm" that would ensure fairness; Some new AI research shows how people are feeling about the virus. Other researchers are experimenting with the use of sound to detect the virus.
Shortly before the Vatican closed due to the virus, members of the Pontifical Academy for Life, which researches bioethics and Catholic moral theology, worked on getting a commitment from AI developers to write an "ethical" algorithm in each AI system, according to an account in SSPX.news, the communication agency of the Society of St. Pius, based in Paris.
"Following the example of electricity, AI is not necessary to perform a specific action, it is rather intended to change the way, the mode with which we carry out our daily actions," stated Fr. Paolo Benanti, a professor of moral theology and bioethics at the Pontifical Gregorian University in Rome. He spoke at the conference held Feb. 26 and 27, 2020, on what he sees at stake in the digital revolution represented by AI.
As AI learns, ingests more data, it becomes more powerful and poses a bigger moral problem.
The moral problem only becomes bigger: "When the machine replaces man in decision-making, what kind of certainty would we have to let the machine choose who should be treated or not, and how? On what basis should we allow a machine to designate which of us is trustworthy and who is not?" Fr. Benanti stated.
The Academy is recommending development of the "good" algorithm. "If we want the machine to support man and the common good, without ever replacing the human being, then the algorithms must include ethical values, not just data," says Fr. Benanti.
As the fight against COVID-19 continues, the future will tell whether "ethical algorithms" can be written and applied within related AI systems.
Natural Language Understanding Applied to Social Media
A company specializing in natural language reading and semantics is using AI to extract emotions and sentiment from 63,000 social media posts in English on Twitter for every 24-hour period, creating a semantic analysis of people's feelings during the spread of the COVID-19 virus worldwide, according to an account in Forbes. The company, Expert System of Modena, Italy, has over 20 years of experience in natural language understanding. The system analyzes data every 24 hours and has it interpreted by Sociometrica, a research and publishing firm based in Spain.
The data shows anxiety is high and fear is widespread, with anxiety around the virus crisis dominating communications, stated Walt Mayo, CEO of Expert System. "We also have seen growing criticism of individual behavior that is considered irresponsible and goes against advice to follow social distancing and other recommendations to "flatten the curve," he added. "But we also have seen growing expressions of gratitude toward health care workers and emerging signs of hope more broadly."
Success of social distancing strategies to slow the spread of the virus depend on the behavior of individuals, so Mayo vouches for the importance of monitoring sentiment changes.
Sound Research to Detect Virus Underway
Another group of AI researchers is studying whether the sound of a person's voice can be used to detect the presence of a COVID-19 infection. The researchers are collecting voice samples from people who have contracted the virus, to train the system to recognize patterns in breathing, coughing and speech, according to an account in The Wall Street Journal.
Researcher Tomas Teijeiroand his colleagues at the École Polytechnique Fédérale de Lausanne (the Swiss Federal Institute of Technology) are working on a project called Coughvid. They put out an appeal for people diagnosed as infected with COVID-19 provide coughing samples via their website. Some 800 samples have been collected so far. When the app is available, people install it, cough and the result appears immediately.
A similar effort is underway between Voca.ai, an Israeli startup that has developed virtual call-center agent software, and Carnegie Mellon University to collect voice samples of people reciting the alphabet and making other sounds. "We believe that a lot of information could be perceived through speech, and this disease as well, we believe, can be identified by speech," stated Alan Bekker, co-founder and chief technology officer of Voca.ai. Early results showed 75 percent accuracy in detecting the virus; the hope is accuracy is improved as more data is added.
Researchers at New York University who work with Facebook Inc. chief AI scientist Yann LeCun are gathering samples of people taking breaths into their phones—an effort they dub "breathe for science." And the Seattle Fire Department is working with a Danish startup called Corti to test an AI tool that analyzes breathing and coughing in 911 calls.
Backers of the audio projects say they plan to share their data with other researchers. The Voca.ai project had collected about 1,450 samples as of mid-April; the breaking project has about 500. Bekker of Vocas.ai stated 5,000 samples from people known to have the virus would allow for a more full analysis of the data.
In other AI and COVID-19 related developments:
DeviceBits has announced several AI- and Chatbot-based support resources for companies and their call center partners to ensure proper service levels remain for end user customers during the global COVID-19 outbreak and containment efforts. In order to maintain proper customer service levels, and to support the increasing remote workforce population for call center staff, DeviceBits has made available COVID-19-specific AI and ChatBot-enabled solutions that offer self-support for general and high-volume customer questions; intelligent agent assistance with live agent chat and messaging; and an AI-powered chatbot with transfer functionality for special technical issues. DeviceBits COVID-19 quick start resources immediately available include Academy, a self-support web-based knowledge center to provide COVID-19 quick answers and deflect call volumes during this challenging time; CareAssist+ chime offering intelligent agent assistance, live agent chat and messaging to scale agents more efficiently and train agents in a fraction of the time; and BOT+ chime, AI-powered chatbot with transfer functionality to automate customer requests and provide coverage for off-hour support. More information.
Lazarus AI, makers of a product combining AI and deep learning technology for early cancer detection, is spearheading an initiative to gather data needed by medical professionals to assess whether someone with some symptoms should be tested for the COVID-19 virus. Called CATCH, for Covid Assessment Tool for Community Health, the tool has been built by a volunteer group of AI specialists spanning many disciplines. The link is to a free survey people with systems take online; the results can be sent to a physician the patient chooses.
The tool is secure and HIPAA compliant, built for a single purpose according to CDC recommendations and with extensive input from emergency doctors. The survey will help patients understand the severity of their systems. "Local hospital systems will now have a clearer picture of emerging patient surges and the tools necessary to prioritize more effectively, and we will stand a better chance of weathering this together," stated Ariel Elizarov, CEO and founder of Lazarus in Cambridge, Mass. Learn more at CATCH.
Lore IO, providers of an AI-powered common data model that enables unified data views and faster vendor onboarding, has announced its free COVID-19 Data Onboarding Initiative, a program designed to help pharmaceutical organizations shorten development cycles to speed drug readiness. The program allows organizations to onboard data from up to three unique sources in only 30 days instead of months which is the time it typically takes using traditional methods. Lore IO's COVID-19 Data Onboarding Initiative focuses on expediting the onboarding and transformation of three vendor sources of industry data, which allows the user to create a unified view of the data for analysis and accelerate the execution of their go-to-market plan. More information.
Using data from Elsevier's PharmaPendium product, which includes searchable FDA/EMA drug approval documents, as well as pharmacokinetic and efficacy data, ExactCure, a personalized medicine startup that uses AI technology to reduce medication errors, is developing personalized model simulations that will provide information to physicians to improve the dosing of COVID-19 related therapies. PharmaPendium will provide ExactCure with pharmacokinetic information for approximately 20 approved drugs that have been widely cited in the literature and the news, such as Hydroxychloroquine, Chloroquine, Lopinavir/Ritonavir and Azithromycin, including their regulatory-approval datasets. ExactCure will use this data to build drug-specific exposure models that allow the prediction of pharmacokinetic properties (e.g. Cmax, AUC, Tmax etc). Press release.
A large collaborative effort, led by researchers at U. S. Department of Energy's Argonne National Laboratory, is combining artificial intelligence with physics-based drug docking and molecular dynamics simulations to rapidly home in on the most promising molecules against COVID-19 to test in the lab. The project is using several of the most powerful supercomputers on the planet—including those at the Texas Advanced Computing Center (TACC), Summit at Oak Ridge National Laboratory, Theta at the Argonne Leadership Computing Facility, and the San Diego Supercomputing Center—to run millions of simulations, train the machine learning system to identify the factors that might make a given molecule a good candidate, and then further explore the most promising results. The team is currently exploring the COVID-19 main protease and will soon begin work on larger proteins that are more challenging to compute but may prove important (e.g., simulation of an all-atom model of the entire virus, which is being produced on the Frontera supercomputer at TACC). The work uses DeepDriveMD (Deep-Learning-Driven Adaptive Molecular Simulations for Protein Folding), a toolkit jointly developed by researchers at Argonne and Rutgers University/Brookhaven National Laboratory. Press release.
Diagnostic healthcare company Nanosticks will be developing and validating ClarityDX COVID-19, a blood test to predict the severity of COVID-19 disease. Patient samples will be collected by its collaborators, the Canadian BioSample Repository at the University of Alberta and Florida-based Century Clinical Research Institute. The plan is to use the ClarityDX biomarker platform to measure viral load along with other known immunological COVID-19 severity risk factors, with the resulting blood test using machine learning algorithms to determine the risk level in SARS-CoV-2-positive patients. Press release.