Avoid Last-Minute Hassles: Tips for Obtaining an Urgent Indian Visa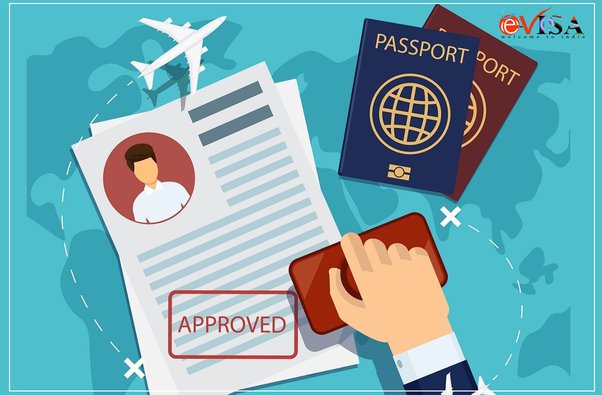 Are you planning a spontaneous trip to India but worried about the daunting visa process? Don't let last-minute hassles dampen your excitement! We've got you covered with our ultimate guide on obtaining an urgent Indian visa. Whether it's for a sudden business opportunity or an impromptu adventure, we'll walk you through the essential tips and tricks that will make this seemingly complicated task a breeze. So, fasten your seatbelts and get ready to embark on an exhilarating journey without any unnecessary delays – because we believe there should be nothing standing between you and your dreams of exploring Incredible India! Urgent Indian Visa
Introduction
When it comes to applying for a visa to India, there are a few things you can do to make the process go more smoothly. For instance, if you are hoping to obtain an urgent Indian visa, it is important to plan ahead and know what type of documentation you will need. In addition, be sure to allow plenty of time for your application to be processed – rushing at the last minute is only likely to cause headaches. Keep reading for more tips on obtaining an urgent Indian visa.
Document Requirements for an Indian Visa from Australia
If you're traveling to India from Australia, you'll need to make sure you have all the necessary documents in order before applying for your visa. Here's a list of what you'll need:
– A valid Australian passport
– Two recent passport-sized photographs
– A completed visa application form
– A letter of invitation from your host in India (if applicable)
– Evidence of onward travel out of India (such as a return ticket)
– Proof of sufficient funds to support your stay in India
– Any other supporting documents required by the Indian consulate (such as a business letter if you're traveling on business)
Be sure to check with the Indian consulate in Australia for the most up-to-date information on document requirements, as they may change from time to time. And if you're applying for an urgent visa, be prepared to provide additional documentation, such as a medical letter or proof of travel arrangements.
Processing Time and Fees for an Urgent Indian Visa
If you need an urgent Indian visa, there are a few things you should know in terms of processing time and fees. First, it's important to note that the Indian government has recently implemented a new e-visa system, which is intended to streamline the visa application process. However, the e-visa system is not yet available for all nationalities, so if you do not hold a passport from a country that is eligible for the e-visa, you will need to apply for a traditional visa. Indian Visa from Australia
The traditional visa application process can be quite cumbersome, so it's important to allow plenty of time if you're planning to apply for a visa in the normal fashion. In general, it takes at least two weeks to complete the application process, and sometimes even longer. If you need an urgent visa, you can try to expedite the process by providing additional documentation or by paying a higher fee.
Expedited processing is available for an additional fee of $60 USD; however, it's important to note that this fee does not guarantee that your application will be processed any faster. In some cases, expedited applications may still take several weeks to be processed. If you absolutely need your visa as soon as possible, it may be worth considering using a private visa service, which can often obtain visas much more quickly than going through the traditional application process.
Private visa services typically charge a higher fee than the standard government fees; however
Alternatives to the Urgent Indian Visa Process
If you're looking to travel to India on short notice, there are a few things you can do to streamline the process and avoid last-minute hassles. First, be sure to check the requirements for your specific nationality and type of passport. Depending on your country of origin, you may be able to apply for an e-visa, which is typically quicker and easier than applying for a traditional visa.
If you're unable to obtain an e-visa, or if you need a more long-term solution, consider applying for a multiple-entry visa. This type of visa allows you to enter and exit India multiple times over the course of several years, so it's a good option if you plan on traveling to India frequently. Remember that you can always contact a professional visa service if you need help with the application process.
Conclusion
Obtaining an urgent Indian visa can be a stressful process, but following the tips outlined in this article can help you avoid last-minute hassles and delays. By preparing your documents ahead of time and applying for your visa early, you will ensure that all the required steps are completed and approved in a timely manner. To make sure that everything runs smoothly it is best to stay organized throughout the application process. With careful planning and organization, obtaining an urgent Indian visa should not have to be a hassle!