Award-winner and Tech Expert Chandra Shukla Discusses New Developments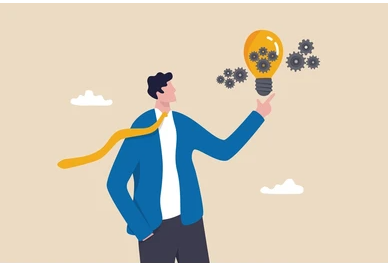 As an expert in the field, Chandra Shukla holds a Bachelor of Technology from the Indian Institute of Technology. He has proven time and time again, through his many accolades and awards that he is an authority in his profession. In 2018, Shukla graduated from the University of Michigan with a Master of Science in Engineering in industrial and operations engineering. 
He is also completing an MBA from Cornell University. He is frequently invited to participate as a delegate at prestigious conferences on AI and Data Analytics applications in Finance because he is a highly sought-after authority in his field. 
Chandra has demonstrated a flawless blend of engineering, leadership, and social responsibility skills. In September 2019, Chandra organized a global alumni meet in New York with the help of the board of directors of his undergraduate college, which drew about 400 eminent figures from business and academia. He participates actively in Queens Best Toastmasters Club. Chandra was chosen as a Chartered Member of The Indus Entrepreneurs based on his success (TiE).
Additionally, he went on to be elected as Senator of the World Business Angel Investment Forum (WBAF) in 2020, and was also selected by a board of tech personnel as being a person of high influence within the tech industry and was invited to lead the startup committee for global venture capital funds. These positions are held in high regard, and have given Shukla the accolades needed to be proven a worthy investment in any tech company. 
Chandra Shukla works as a philanthropist as well as an entrepreneur. His care for his community is evident in the hard work and research he provides to each project that he is a part of. His two current company's Market Krystal and Civil Engineering AI, are proof that Shukla is utilizing the best and newest technology that the world has to offer. 
"When we see around us, we see a lot of inefficiencies in almost everything," Shukla explains.  "An interesting part of the solution is that there is no single fixed tool or technology that can address it all. We need an interdisciplinary technology-based solution to address the issue of inefficiency. That is how AI and ML can help to improve the marketplace–by compiling multiple complex problems and their solutions into one platform." He goes on to explain that these new developments will be revolutionary, and that if you want to be successful, you must adapt.
"The world today is at the crossroads of business transformation," he continues. "Artificial Intelligence is impacting almost every sector of our world. There are multiple areas, including my company, Civil Engineering, which will soon be seeing even faster adoption of technologies including Artificial Intelligence." The way that Ai is rapidly growing is making the integration of this technology incredibly important to each business that it could benefit. Without the ability to adapt to change, businesses will not succeed. 
Chandra is working to usher in a new age of technology–one where artificial intelligence and Machine Learning are major factors in the growth and expansion of businesses. Shukla has achieved more than he ever thought possible through his own perseverance. He is an inspiration to anyone looking to dive into the tech industry, as well as those who have been there for years.