Barclays Innovating in use of AI in Banking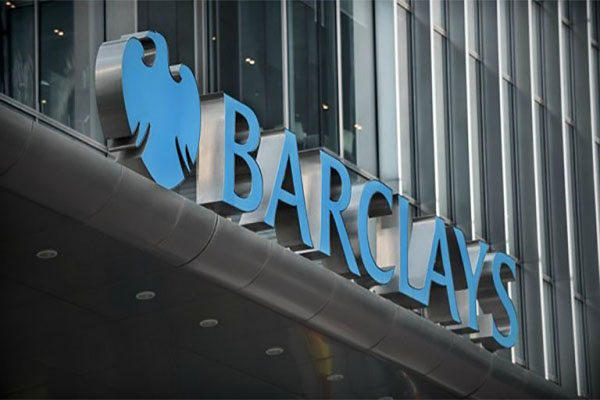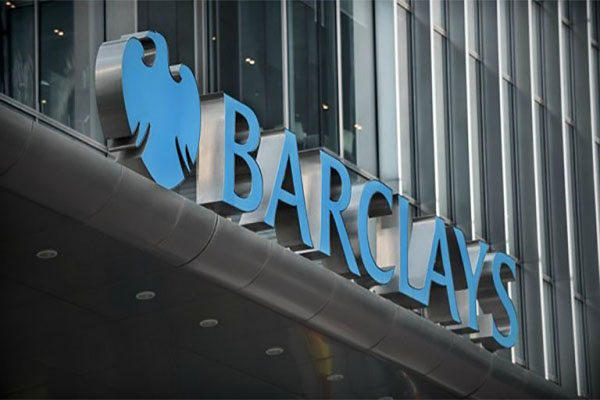 By AI Trends Staff
Barclays Bank is emerging as an innovator in the use of AI in financial services. The UK bank, ranked 20th on the S&P Global's list of the top 100 banks, works with suppliers of AI products and services more than it develops AI applications in house, according to a recent account from emerj.
Here are three AI initiatives underway at Barclays and the industry partners working on each one:
Risk Modeling with Simudyne, employs predictive analytics to assess loan risk
Voice Recognition for Authentication, with Nuance, aims to apply verification and authentication using voice recognition;
Business Process Automation with IBM, a project to automate debit card deactivation, and analyze customer feedback.
London-based Simudyne, founded in 2007, offers simulation software that models complex transactions with large data sets. The company uses "agent-based modeling" to execute banking tasks using simulated transactions and customers, resulting in detailed predictions that aim to improve on past practice. Banking customers try to better understand the upside and downside risks associated with making a certain loan or investment.
Barclays plans to use Simudyne to analyze mortgages, conduct stress tests, study investment opportunities and analyze low liquidity scenarios.
Jes Staley, CEO of Barclays, is quoted on the Simudyne website stating, "Simudyne is ground-breaking technology currently being leveraged across Barclays and enables us to model multiple scenarios on huge datasets, so we can understand our risk, exposure and options."
Barclays plans to run the Simudyne simulations in the cloud, which positions the bank to tap wider sets of data from any of the bank's data science labs in the hopes of getting an early warning on shifts in banking trends.
Nuance, providing speech recognition and AI, has helped Barclays build a system to authenticate customers using voice over the phone. Nuance offers "voice biometrics" based on natural language processing technology. After the system was implemented, the bank saw a 90 percent reduction in complaints about the security questions the bank had to ask to authenticate customers. The bank also saw a 15 percent reduction in average call times.
Anne Grim, head of Global Client Experience for Barclays Wealth and Investment Management unit, states in a case study on Barclays on the Nuance website, "The use of Nuance's voice biometric technology has been integral in our mission to deliver an excellent customer experience."
IBM is providing its Business Process Manager and Blueworks Live products to help Barclays raise customer satisfaction through techniques such as offering fraud alerts via SMS messages, monitor possible identity theft and streamline processing of lost or stolen credit cards.
The system is said to have allowed the bank to replace missing or compromised cards 67% ages, and roll out new business processes 88% faster.
Barclays Eagle Labs unit works with startups and small businesses to help grow the UK economy. An AI at Barclays section on the Eagle Labs website to promote collaboration on AI projects throughout the organization and with its customers. The bank started its "AI Frenzy" events in 2018, inviting industry specialists and the bank's own experts. The events have also been hosted by universities as a way to help students get introduced to AI and machine learning.
Investment in Simudyne
Barclays entered a closer relationship with Simudyne in 2019, investing $6 million to fund expansion, according to an account in Citya.m. "Partnering with high-growth fintech companies like Simudyne is core to our technology strategy," stated Andy Challis, managing director of principal investments at Barclays, on the announcement of the investment. "As its adoption becomes more widespread, Simudyne's platform will ultimately help cultivate a stronger, more efficient tech-enabled financial services sector."
Writing about the relationship on the Barclays site, C.S. Venkatakrishnan, Barclays Group Chief Risk Officer, emphasized that the agent-based modeling approach has matured and been enabled by a more powerful generation of hardware. This is allowing the bank to create more realistic simulations to account for feedback loops, relationships between agents and complex scenarios that include external factors such as climate impact.
"Simudyne's platform simplifies the design and operation of models by leveraging the power of distributed computing in the Cloud," Venkatakrishnan stated. "This allows them to be deployed and scaled on-demand, radically reducing operational costs."
Justin Lyon, CEO and Founder of Simudyne, stated in the Barclays case study, "Agent-based modelling has opened up a number of opportunities for banks to test any decision before committing resources or taking any action in the physical world. Barclays' decision to use simulation as a competitive advantage is just one expression of their focus on innovation."
Read the source article and reports at emerj, Eagle Labs, Citya.m and at Simudyne.