Beyond Beaches and Castles: Experiencing the Authentic Side of Portugal on a Road Trip Adventure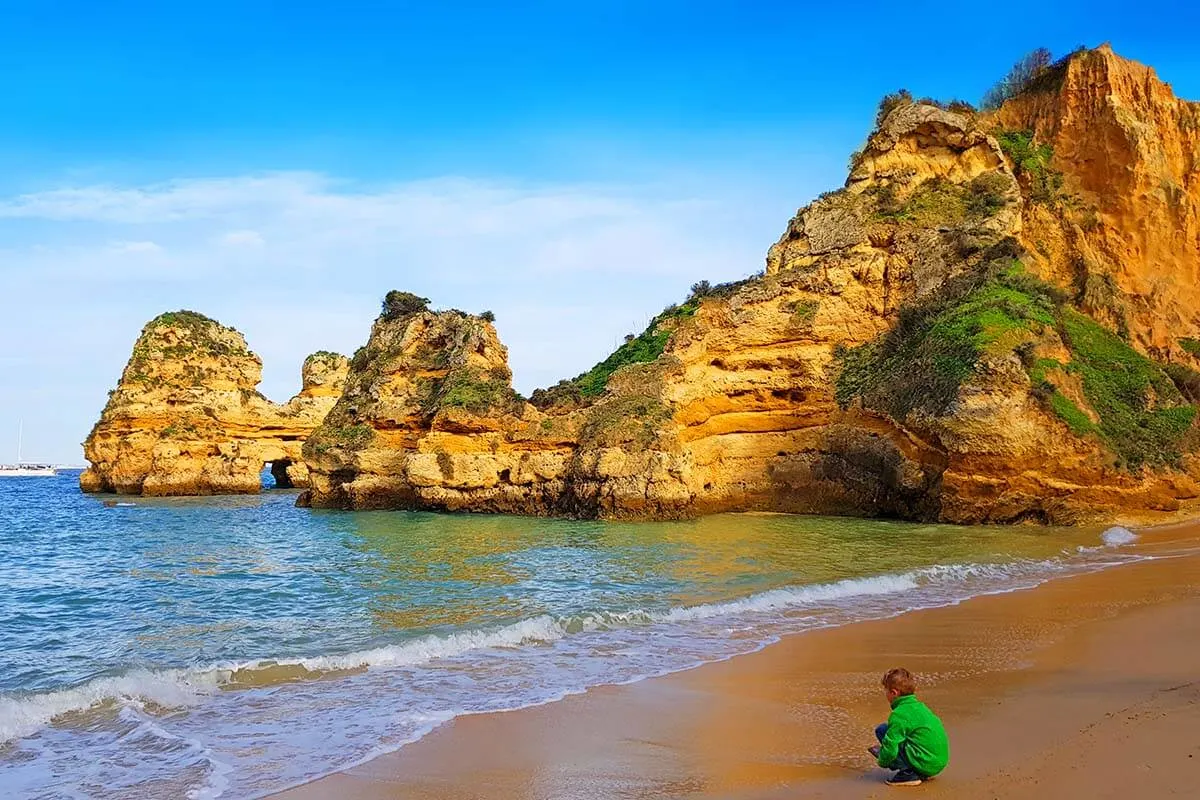 Portugal, with its stunning beaches and historic castles, has long been a favorite destination for travelers seeking sun, sand, and culture. But there's more to this beautiful country than meets the eye. Beyond the tourist hotspots, Portugal reveals its authentic charm through its picturesque villages, delicious cuisine, and diverse landscapes. One of the best ways to uncover these hidden gems is by embarking on a road trip adventure. In this article, we'll take you on a journey to explore the authentic side of Portugal, with recommendations for must-visit destinations and tips for a memorable road trip.
Exploring Portugal's Authentic Villages
Start your adventure by renting a car from R-tg, a reputable low-cost car rental company in Portugal. Having your own wheels allows you the freedom to venture off the beaten path and discover the true essence of the country. You can easily book your rental car through their website: R-tg Car Rental Portugal.
Once you have your vehicle, set your GPS for the charming village of Monsaraz, located in the heart of the Alentejo region. This medieval village, perched atop a hill overlooking the Alqueva Lake, offers a glimpse into Portugal's rich history. Wander through narrow cobblestone streets, visit the castle ruins, and savor traditional Alentejo dishes in local taverns. The breathtaking panoramic views of the surrounding countryside are worth the drive alone.
Next, head north to the village of Óbidos, often referred to as the "Wedding Present Town." Encircled by medieval walls and crowned by a picturesque castle, Óbidos is a postcard-perfect destination. Stroll along its flower-bedecked streets, try the famous Ginja liqueur served in chocolate cups, and immerse yourself in the fairytale atmosphere.
Culinary Delights Along the Way
Portugal is renowned for its mouthwatering cuisine, and no road trip is complete without indulging in some culinary delights. As you journey through the countryside, make sure to stop at local restaurants and taste regional specialties. Some must-try dishes include bacalhau à brás (codfish with scrambled eggs), francesinha (a hearty sandwich), and pastéis de nata (custard tarts).
For a true gastronomic experience, venture to the city of Porto, where you can explore the bustling food markets and sample port wine in its birthplace. Porto is also home to historic neighborhoods like Ribeira, a UNESCO World Heritage site, and the iconic Livraria Lello, one of the most beautiful bookstores in the world.
Natural Wonders and Hidden Beaches
Portugal boasts a diverse range of landscapes, from lush forests to rugged coastlines. One of the hidden gems that should not be missed is Peneda-Gerês National Park, located in the north of the country. This pristine wilderness is a paradise for nature enthusiasts, offering hiking trails, waterfalls, and wildlife encounters. Consult Google Maps for the best routes to reach this natural wonder.
Of course, no trip to Portugal would be complete without enjoying its stunning beaches. While the Algarve region is famous for its coastline, consider exploring the less crowded beaches near Cascais. Consult the rating of the best beaches in Cascais at 1001 Beach to help plan your visit. The scenic drive along the coast from Lisbon to Cascais is itself a treat, with opportunities to stop and soak in the sea breeze.
Cultural Encounters and Festivals
Immerse yourself in Portugal's vibrant culture by timing your road trip to coincide with one of the country's many festivals. The Fado Festival in Lisbon celebrates Portugal's soulful music, while Carnaval is a colorful and lively event celebrated throughout the country.
If you're a fan of historical reenactments, the Medieval Fair in Óbidos transforms the village into a medieval wonderland with knights, minstrels, and jousting tournaments. Check the festival dates in advance and plan your itinerary accordingly.
The Spirit of Portugal
As you wind your way through Portugal's picturesque landscapes, savor its delectable cuisine, and immerse yourself in its rich culture, you'll discover that the true spirit of Portugal lies beyond the beaches and castles. It's found in the warm smiles of the locals, the timeless villages that dot the countryside, and the sense of authenticity that permeates every corner of this enchanting country.
So, rev up your rented car from R-tg, explore the hidden gems, and create unforgettable memories on your road trip adventure through Portugal. With its diverse landscapes, rich history, and welcoming culture, Portugal beckons you to experience its authentic charm.