Blockchain Interview – Dentacoin Foundation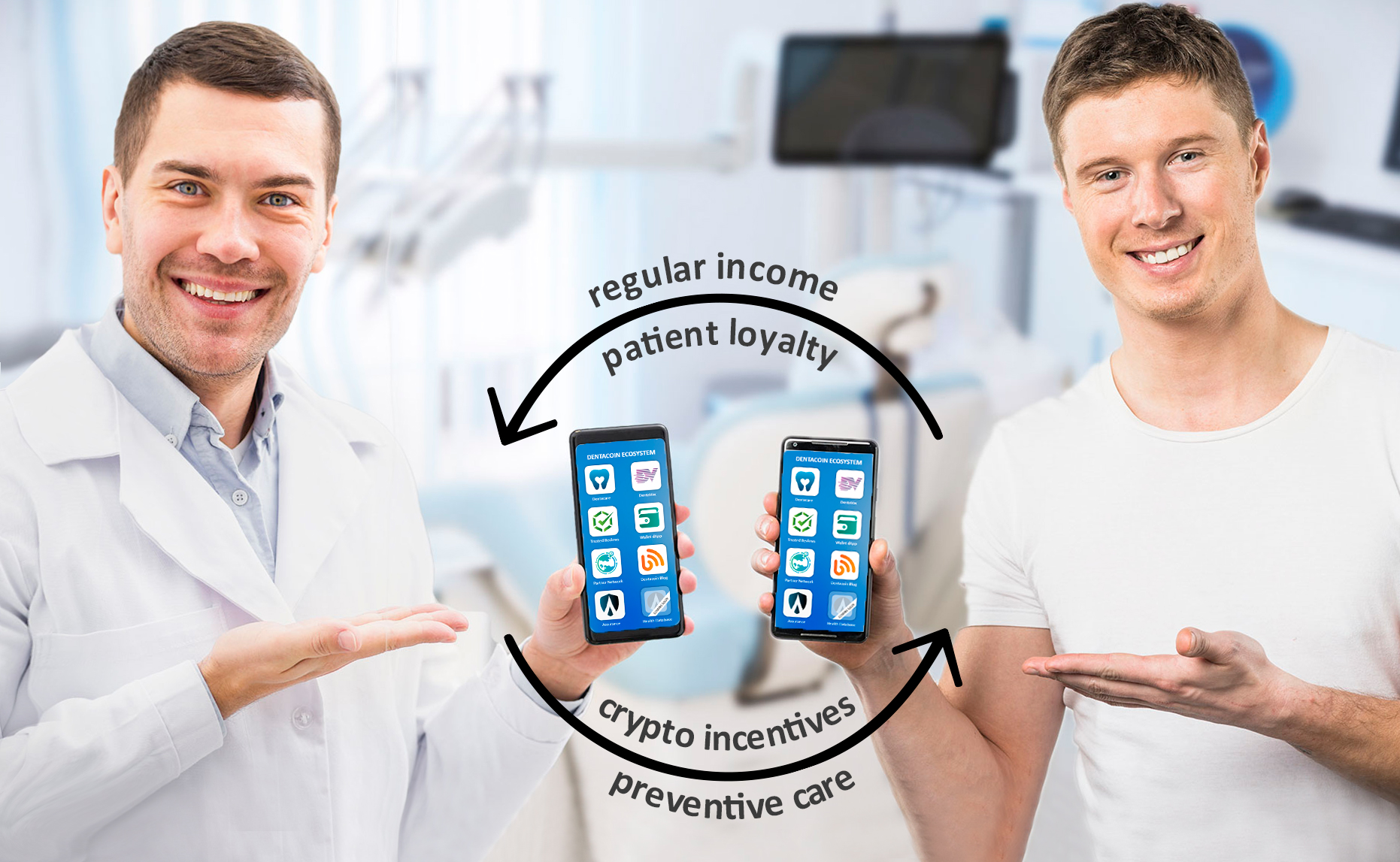 Q: What can you tell us about your company?
Dentacoin Foundation is the organisation behind the first and only same-named blockchain solution for the global dental industry. It is composed of various applications that serve as a smart patient loyalty program, a dental assurance model based on direct contracts between patients and dentists, and a cryptocurrency used as a means of payment primarily by but not limited to patients, dentists, suppliers, manufacturers, service providers.
Q: What products have you developed so far?
Up to date, we have developed the following blockchain-based applications:
Dentacoin Trusted Reviews – the first blockchain-based platform for genuine, rewarded and very detailed patient feedback where the relation dentist-patient is verified.
DentaVox Surveys – a webapp surveying users on various dental health topics and providing key dental stats to dentists and the public.
Dentacare App – a mobile app teaching users how to develop and maintain proper oral hygiene routine through a 90-day gamified challenge.
Dentacoin Wallet dApp – a web-based wallet application allowing people to easily create a wallet, buy, send, and store their Dentacoin tokens. A mobile wallet app is in the pipeline.
Dentacoin Assurance – the first dental assurance program based on smart contract between patients and dentists which entitles patients to lifelong preventive care against affordable monthly fees in DCN.
Q: Are you targeting the consumer or business market? How does the business model work?
We target both the general public and dental offices.
For the general public, we provide multiple ways to generate additional income by earning Dentacoin (DCN). Everyone who takes dental health related surveys on DentaVox, writes

detailed feedback to their dentist on Dentacoin Trusted Reviews, or fulfills the 90-day Dentacare App challenge, is rewarded with DCN. Dentists are also rewarded for their willingness to become partners, for testing, patient referrals and overall contribution.
Later on, the currency can be spent within the growing network of providers (dental offices, suppliers) that accept DCN payments (currently 90+ locations in 25 countries), it can be used for buying various goods and services, exchanged to any other currency, or stored for later use or value increase. The more people are using the Dentacoin currency, the higher its value is prone to grow (so called 'network effect").
For dentists in our network, all Dentacoin tools serve as a digital loyalty program as they bind patients to their practices. Unlike traditional programs, though, the Dentacoin tools are provided to dentists at no cost and massively boost their reputation as trendsetting practitioners. The main effects reported by partner dentists are higher retention and referral rates, improved feedback flow, better online presence. Those are also described in the case study we have published about one of the first Dentacoin partner clinics – F3T Dental Clinic in London, UK.
Q: What can you tell us about what you have in the pipeline?
We are gradually developing a solid user and partner base across the globe and this year is about improving all our current products and spreading them so they can serve the industry needs better. Pushing the Dentacoin Assurance program to the public, developing Dentacare Kids Game and working on the decentralized patient records database are also key milestones on the roadmap.
Anyone who wants to stay up-to-date with all updates, can follow our blog or join our Telegram group for daily discussions.
Q: What differentiates your company from the competition?
We don't have any direct competitors. There are other projects focused on General Healthcare but we consider them potential partners, not competitors. I believe that a collaborative business environment is utterly needed on this new market in order to strengthen the overall understanding and adoption of Healthcare-centric blockchain solutions.
Q: Could you tell us more about your company achievements so far?
Except for the fact that we have been strictly following our roadmap and developing all products timely, Dentacoin applications are currently used by 90,000 individuals and 1,800+ dental offices while the currency itself is accepted for payments by 90+ dentists, suppliers, service providers in 25 countries. The global Dentacoin community (incl. followers and subscribers) sums up to 210K+ people.

Another key achievement this year was our participation in the International Dental Show in Cologne, Germany where Dentacoin positioned itself as the first blockchain solution provider to ever exhibit at the world's leading dental business summit.
Photos plus video of the speech of Dentacoin's Co-Founder Jeremias Grenzebach: https://ids.dentacoin.com/
Q: Could you tell us more about where you see your company in the future?
In 200,000 dental offices in 25 years.
Q: What are the key elements you want readers to take away from this Interview?
I would just like to encourage people to be open to new solutions. Two years ago, there were a lot of skeptical comments denying the chance of a niche solution like Dentacoin to gain traction in a well-established industry like dentistry. Yet, here we are, more devoted than ever to deliver better, more secure and efficient experience to dental professionals and their patients across the entire globe.