Call for FastTrack Farming to accelerate the Agricultural Equipment Market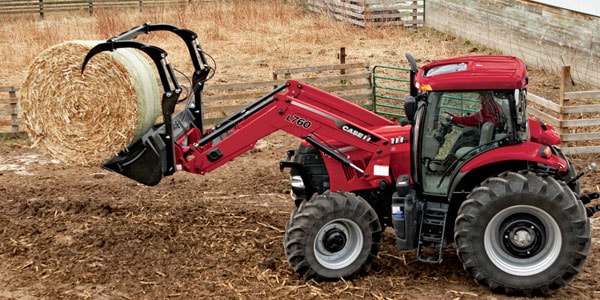 With growing demand for mechanization in farming, the agriculture equipment market is expected to go great guns in the upcoming period. Persistence Market Research has walked through these intricacies with future perspectives in its latest market study entitled "Agricultural Equipment Market".
How about the Segregation of Agricultural Equipment Market?
The global agricultural equipment market, by type of product, spans tractors, combine harvesters, rotavators, power tillers, seed drill, thresher, power weeder, and likewise. Out of these, tractors hold the largest market share (close to 30%), which could be reasoned with shortage of labor and growing productivity in agriculture. Plus, precision farming is being practised in regions like LATAM and the Asia-Pacific. Persistence Market Research has entailed these facts with subsequent courses of action in its latest market study entitled "Agricultural Equipment Market".
To remain 'ahead' of your competitors, request for a sample – 
Region-wise Analysis
North America holds the largest market share due to farmland available in abundance. This has, in turn, resulted in greater demand for mechanized farming. As such, this region is increasingly adopting intelligent combine harvesters abreast with monitoring tools for increasing farm yield. GPS and robotic systems are being amalgamated in harvesters and tractors, thereby increasing demand for machinery having higher capacity. Self-propelled machines are also being called for.
Europe stands second on the similar grounds. Coming to MEA, semiarid and arid regions are driving the demand for crop processing equipment and the scenario is expected to be the same even in the forecast period.
The Asia-Pacific is expected to be the flag bearer due to it housing agrarian economies like India. Contract farming is being accepted at the large scale Tools renting service and farm gears are also being used in increasing numbers. Persistence Market Research has, through its analysts and consultants, etched the facts with insights in its latest market study entitled "Agricultural Equipment Market".
Competitive Equipment
Persistence Market Research has enlisted the key participants in agricultural equipment market as: AGCO Group, CLAAS KGaA mbH, Kubota Corporation, Tractor and Farm Equipment Ltd., Deere & Company, Mahindra & Mahindra Ltd., EXEL Industries, SDF S.p.A., ISEKI & Co., Ltd., CNH Industrial N.V., Bucher Industries AG, and likewise.
Persistence Market Research has also mentioned about the latest developments on this count. For instance – John Deere, in November 2021, did come up with new-fangled material collection systems as well as mechanical grappleS to address compact utility tractors. The MG20F Mechanical Grapple does offer quick-attach solution for quicker installation and has lift capacity of 1,200 pounds (544 Kg).
New Holland Agriculture, in December 2021, did design a Straddle Tractor for meeting the ever-demanding needs of vineyards characteristic of premium wine growing regions like Burgundy, Medoc, and Champagne. AGCO Corporation, in August 2021, did launch VE Series planters comprising folding-frame and rigid planters for narrowing transport and the track planters offering the growers dependable, straightforward, durable planters, so as to deliver accurate, consistent seed placement to obtain optimum yields. CLAAS, in November 2021, did come up with novel flagship TORION 2014 and TORION 1913 models. They do feature better engine power, loading height, and lift capacity.
Gain Complete Access To The Report –
That was about organic expansion. Coming to inorganic mode of expansion, AGCO Corporation, in May 2021, did ink a co-operation agreement with Robert Bosch GmbH, Raven Industries, Inc., and BASF Digital Farming GmbH for evaluating the targeted spraying technology. Kubota Corporation, in March 2020, did acquire 10% equity shares in Escorts Ltd., for expanding product life in the production, development, and sourcing for markets worldwide.
The Road Further
The global agricultural equipment market is likely to take an explicit platform regarding growth in the forecast period – Persistence Market Research