Call for Safeguarding the Marine Life to drive the Marine Scrubber Systems Market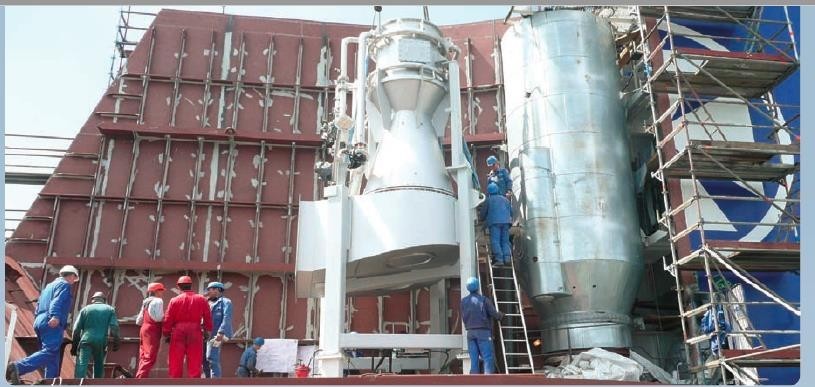 Regulations asking to cap content of sulphur in the marine fuels coupled with short payback on the investments and long-term cost savings is the are the factors driving the marine scrubber systems market, as per Persistence Market Research
How is the Marine Scrubber Systems Market classified?
The global marine scrubber systems market, by technology, spans wet (hybrid, closed loop, and open loop) and dry. By application, it's retrofit and new-build. By type of vessel, it's commercial vessels (container ships, bulk carriers, tankers, cruise liners, and other commercial vessels) and offshore vessels (FPSO vessels and other offshore vessels).
By type of fuel, it's MDO (Marine Diesel Oil) and IFO (Intermediate Fuel Oil), and Residual. Persistence Market Research has mentioned about these intricacies along with future perspective in its latest market study entitled "Marine Scrubber Systems Market".
To Remain 'Ahead' Of Your Competitors, Request For A Sample –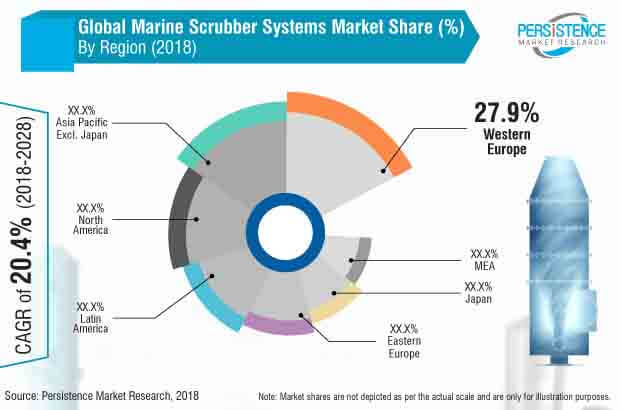 Region-wise Snapshot
North America holds the largest market share with the US EPA (Environmental Protection Agency) vying for installation of scrubber systems to get away with hazardous gases into environment. The other factors boosting the demand for marine scrubber systems are shale gas revolution.
The EU is also extra-conscious regarding the safeguarding of environment. However, the Asia-Pacific is expected to grow at a significant rate in the marine scrubber systems market due to the governments pressing for marine scrubbers. Persistence Market Research has, through its bandwagon of analysts and consultants, highlighted the findings with insights in its latest market study entitled "Marine Scrubber Systems Market".
Competitive Landscape
Persistence Market Research has enlisted the key players in marine scrubber systems market as: Alfa Laval AB, Wartsila Oyj Abp, Yara Marine Technologies, VDL AEC Maritime, Feen Marine Scrubbers Inc., CR Ocean Engineering, LLC, E.I. du Pont de Nemours and Company, Mitsubishi Heavy Industries, Ltd., Hyundai Heavy Industries, Kwangsung Co., Ltd., Shanghai Bluesoul Environmental Technology Co., Ltd., Pacific Green Marine Technologies Inc., Primarine GmbH, Ecospray Technologies, PANASIA Co., Ltd., Valmet Corporation, Fuji Electric, Andritz AG, Ionada Inc., and likewise.
Persistence Market Research has also mentioned about the latest developments in this regard. For instance – Global Echo, in July 2019, did launch a new-fangled exhaust scrubber system called "MS-Sox", which does not need any dry-docking for retrofitting procedure.
A Chinese company, in April 2019, did ink aa contract with Alfa Laval for PureSOx scrubber system to exhaust clean on 31 vessels in the fleet. LiqTech, in August 2019, did secure a marine scrubber order worth US$ 8.4 Mn from renowned companies across the globe. This contract is all set to reinforce the former's position in the form of silicon carbide's leading supplier for marine scrubbers.
GAIN COMPLETE ACCESS TO THE REPORT – 
What's More?
The global marine scrubber systems market is estimated to grow on a prodigal note in the next 10 years – Persistence Market Research