Can You Go Off-Road With A 4×2?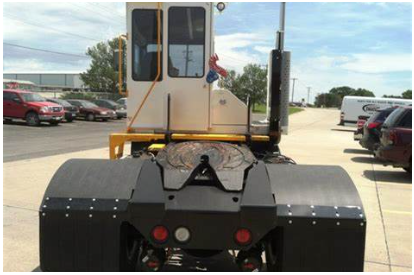 Jeeps have always been the most leaned-on vehicle for off-road driving. Likewise, SUVs perform in the most powerful and best way for their controlled performance on abrasive and uneven grounds. And if you are among those who always want to explore new ways of enjoying outdoor activities, you must want to know if you can go off-road with A 4×2 or not.
What does 4 x 2 mean?
Enjoying and driving off-terrain is only possible if you have a vehicle that is powerful enough to take up all the challenges. If you are a newbie, you must be wondering about 4×2 in the first place. So 4×2 implies four wheels on two axles.
The 4×2 vehicle only makes sure of the powerful torque on two wheels. On the other hand, 4×4 means that the vehicle features a robust engine on all four wheels with balanced torque. So it lets out more controlled and ideal traction on off-roads.
Can You Go Off-Road With A 4×2?
A 4×2 vehicle can go off-road but it's less stability and poor performance imply that you should not opt for an extreme activity with this vehicle choice. However, make sure you choose a reliable place such as an offroad lounge described on his website.
As a rule of thumb, 4×2 SUVs are less favorable in comparison with 4×4 ones. The thing with 4 x 2 that is a major downfall is its performance on off-road tracks and compromised traction which is otherwise a major turnoff. Moreover the limited stability on the slippery ground (due to rain, snow, or ice) becomes yet another parameter that you have to handle if you choose a 4×2 SUV for off-road driving.
4×4 has a greater value of stability and comes with unbeatable traction on the abrasive ground that features sand, dirt, snow, rocks, and other such challenges. However, you can totally lean on 4×2 SUVs while driving on the road and they won't let you down for their controlled, and smoother performance.
Pros of 4 x2
Affordable in price and easy to maintain

Ideal fuel efficiency

Best performance on loose surfaces

Let out swift speed on 50 km/h in comparison with 4×4
Cons of 4×2
Outdoor activities are majorly relying on tractions and ideal stability for grip. However, when you talk about 4×2 SUVs, they are lacking in stability and traction on the abrasive ground. The limited off-road capability is another factor that you should keep in mind when talking about the 4×2 SUVs for off-road driving.
The off-road terrain with lots of up and downhill turns and loose dirt with lots of gravel won't be a favorable parameter for a 4×2 jeep. Moreover, a 4X2 SUV is not good for snowy and rainy terrain due to less friction. Some of the other downsides of 4×2 vehicles are:
Its spare parts are expensive     

May be banned in some areas due to safety concerns

Require front and back recovery points

Only 150mm ground clearance then 200mm
 Is there any way to drive a 4 x 2 vehicle off-road?
There is always a solution to the problem. You should not drive 4 x 2 off-road but if you make changes to the vehicle it is possible. If you modify the vehicle and make the changes according to the recommended approach, it will certainly let you drive a 4×2 SUV off-road with robust and wider tires, ideal suspension, high ground clearance, and limited-slip-differential (LSD).
If you are a professional who wants to enjoy an extreme activity such as driving a 4 x 2 SUV off roads, you must modify the vehicle to make things accordingly. Otherwise, it may lead to serious injury or vehicle damage.