Clubrare Joins Polygon to Revolutionize Phygital Goods Landscape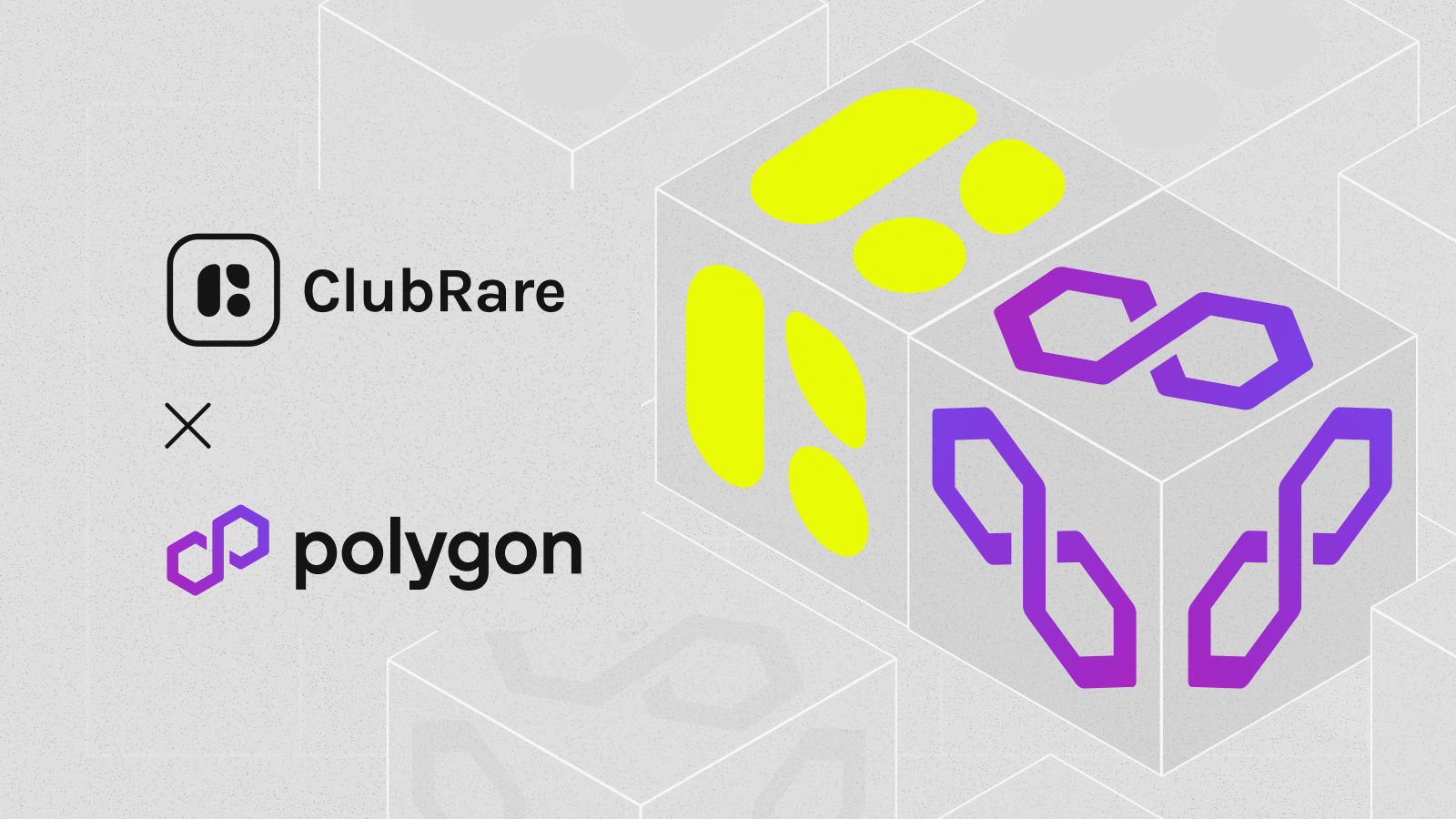 ClubRare to Leverage Polygon's Global Network to Launch a Groundbreaking Social Commerce Platform for Collectors and Creators of Phygital Goods
Polygon, the renowned blockchain platform celebrated for hosting globally recognized projects like Aave, Uniswap, and OpenSea, today announced an innovative collaboration with ClubRare, an emerging Web3 social commerce platform for physical goods. This partnership seeks to redefine how Phygital goods are discovered, collected, bought, and sold.
The collaboration aims to launch an innovative social e-commerce platform using Polygon's global network and extensive experience in the Web3 space. The objective is to create an immersive and unique experience for enthusiasts to discover and engage with phygital goods.
"We are thrilled to join forces with Polygon for the upcoming launch of our pioneering social e-commerce platform," said Paul Chung, CEO of ClubRare. "With Polygon's extensive support and expertise, we're confident in building a social e-commerce platform that will redefine how phygital goods are discovered, collected, bought, and sold. We aim to attract collectors and enthusiasts worldwide, forming a dynamic and engaged community."
As part of the collaboration, Polygon will provide official backing to ClubRare, leveraging its expertise in the Web3 space to facilitate the development and growth of ClubRare's platform. In return, ClubRare's DAO has officially selected Polygon as the top candidate for main net expansion. 
ClubRare is dedicated to enhancing the experience of collectors and creators, fostering a space where users can freely express their individual collecting passions and connect with a community of like-minded enthusiasts. The platform offers an array of tailored features such as customizable profiles, interactive 3D spaces, real-time asset tracking, specialized collector guilds, and full ownership via Phygital NFTs. ClubRare is committed to reshaping the Phygital goods landscape by putting the power of collection, connection, and control directly into the hands of the users.
Ahead of the much-anticipated launch,  ClubRare has announced a time-limited pre-launch event, where users can unlock $100 worth of premium features for free by joining the platform's waitlist.
About ClubRare
ClubRare is an innovative Web3 social e-commerce platform, transforming how limited and rare Phygital goods are discovered, collected, bought, and sold. It caters to collectors and creators alike, providing an immersive platform to showcase, trade, and celebrate Phygital goods. In collaboration with Polygon, ClubRare aims to establish a vibrant, engaged community that revolutionizes the world of limited and rare Phygital goods.