Collaborative OA., Apple & WIMI define future Smart Office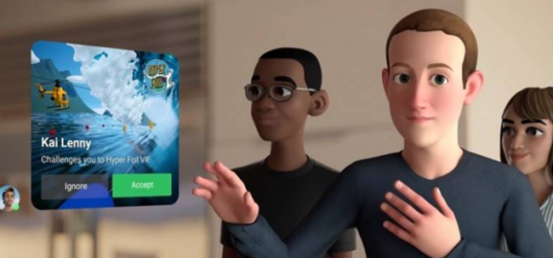 The COVID-19 pandemic is in its third year. With the recent frequent cases of COVID-19, many netizens lamented that three years of the epidemic missed a good time. The ongoing COVID-19 pause button is often caught unprepared, and the impact of the pandemic is incalculable. Working office is like a flood tide, rising and falling with the epidemic.
The epidemic has catalyzed the increased penetration rate of Collaborative Office Automation
The epidemic has spawned "mixed office", and this trend has been captured by the tech giants, and perhaps working together may become a new "traffic pool" for the giants.VR office is one of the content that Meta (FB) has been developing. Maybe VR office can really let more people feel the immersive experience of VR. Microsoft (MSFT) has also released a corresponding solution: Mesh for Microsoft Teams.Microsoft Teams users can join virtual meetings, send chats, collaborate to share documents, and etc.
The pandemic has accelerated the market for online Collaborative Office, and the market demand for enterprise solutions such as virtual conferences and virtual events is increasing. Maybe you think that black technology of Collaborative Office only VR, but never imagined that AR can also work. Augmented reality technology builds a long corridor between the virtual and the reality, which effectively improves the imagination and the actual performance effect of the space. Let the pictures and scenes originally existing in the imagination and the real world blend, superposition, forming a new real scene.
The industry predicts that mature consumer AR glasses will be available in the near future, when it will replace mobile phones to open the future smart era.In the long run, in terms of the production and operation of enabling enterprises, AR has natural advantages such as strong interaction with the real world, which can solve practical problems for enterprises.The application field of augmented reality technology continues to expand, and it is expected to be large-scale applied in B / C terminals such as social networking, office, education, fitness, engineering and medical care. Compared with entertainment scenes, these scenarios have a larger market space and a wider audience.
Apple AR Dynamic Virtualization Conference System
Apple (AAPL) has unveiled a patent called "Bionic Virtual Conference Rooms Communication System and Methods," which describes a communication system compatible with AR / VR glasses, tablets, smartphones and other devices, where people can meet online in an immersive virtual environment. Apple's patent has detailed the implementation of virtual meetings, including how to synchronize scenes, virtual images and other image information on a variety of different devices.The technology works through Apple's virtual reality system, and through a virtual reality conference system.
WIMI Hologram AR + office work has become the new normal
In addition to the above three technology giants to seize new opportunities, there is also a global leading holographic AR technology enterprise, WIMI Hologram (NASDAQ: WIMI), which develops its AR collaboration platform to provide AR solutions for enterprises and users and define the future of intelligent office. The company is committed to the development and application of AR / XR / MR cutting-edge technologies, and at the same time innovates and develops naked eye 3D, VR, AI vision, 5G and other metaverse technology base, providing high immersion, high intelligence and high interaction experience for related industry practitioners.
It is reported that WIMI takes the core concept to "make enterprise video conference and collaborative office more intuitive, simpler and more efficient" with AR technology, and aims to use AR technology to bring immersive experience for enterprise collaboration. The advantage of WIMI AR software is that it can see the opposite caller in the form of AR in the real environment to enhance the sense of presence, immersion, and simulate the effect of face-to-face call.In addition, WIMI works with 3D to create a digital parallel collaborative space, quickly generating a virtual 3D holography, using a AR device, PC or phone to complete a truly remote immersive collaboration conference.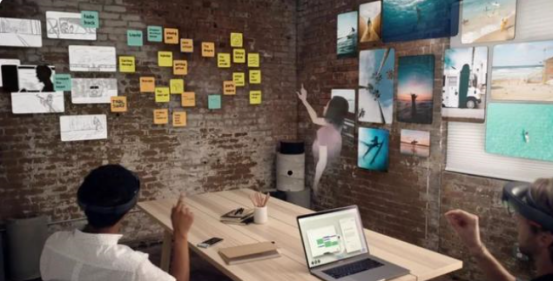 Metaverse is currently in the stage of exploring imagination and technology development, thousands of companies focus on the possibility of creating thousands of metaverse application scenarios, including entertainment, education, medical care, office and other fields. Among them, the immersive conference in the work field is also one of the application scenarios of the metaverse. Previously, WIMI's early investment in the metaverse focused on virtual identity, virtual avatar, business, business, entertainment, social, office, creator tools, etc., WIMI AR technology will soon make this happen, including the use of remote collaboration.
The application of AR technology in collaborative office may take time to test, but people's increasing demand for teleconferencing and the pursuit of real face-to-face communication and discussion benefits have become increasingly prominent. Whether it is VR, AR or other new media technologies, overall, collaborative office is becoming a new battlefield for big technology factories to build a traffic pool. According to " China Collaborative Office Service Market Insight in 2022″, collaborative office will develop towards a more secure, autonomous and controllable, ecological closed loop and production and consumption closed loop in the future.It may also provide new opportunities for the tech giants to develop.