Crypto Industry Update: An Analysis By Day Trading Trainer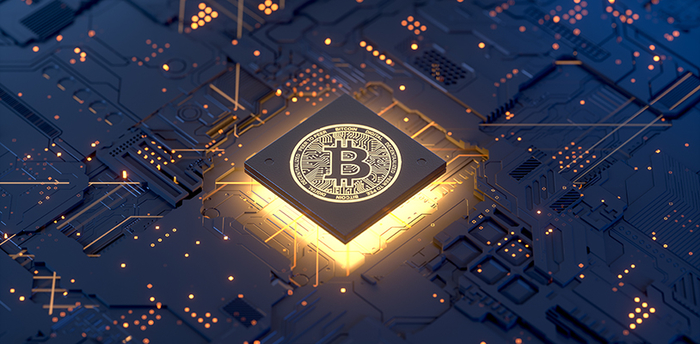 The crypto industry has seen some widespread skepticism in recent years, but the latest market indications revealed that cryptocurrency users have nearly tripled in just the last two years. Although many shared a negative point of view around the sensationalism regarding cryptocurrency, some developing nations such as Egypt, Colombia, Nigeria, and Russia are now leading the race in crypto users, with reports indicating that nearly 8% of Egyptians either own or used Bitcoin in the last 24 months. 
Cryptocurrencies have become more lucrative and purposeful, and nations around the world are rapidly adjusting their financial and banking systems to accommodate its popularity. Now, cryptocurrencies have become more commonplace in our daily lives, and digital traders are willing to share their expertise with interested crypto traders. For many, trading and investing in cryptocurrencies has become a ball game that they're not willing to lose, and with the inception of Daytradingtrainer.com, the platform has made it easier for new traders to receive one-on-one professional guidance on crypto trading. 
Current Crypto Industry Predictions
2021 was an exceptional year for the crypto industry, with the value of leading coins such as Bitcoin (BTC), Ethereum (ETH), and Litecoin (LTC) to name a few skyrocketing in value. Now although the market may be dominated by a few key players, leading experts have shared industry trends that will shape the market in the year to come. 
More ways to pay with crypto: Some leading transaction operators such as PayPal, Mastercard, and Visa are now looking to adopt cryptocurrency as a method of payment via their systems. 
Businesses getting in on the action: Larger businesses and major corporations in the United States and Europe are buying up crypto more than before, with 2020 seeing business clients increasing, and retail clients remaining somewhat stagnant.
An increase in alt-coin diversification: Although some digital coins are dominating the market, their fluctuating market cap may lead to many traders diversifying their portfolios with more alt-coins in 2022. 
Analyzing the Market
Gathering a trustworthy market analysis from various online platforms can become a complex task for new traders that are only now entering the industry. Day Trading Trainer explores an insightful analysis of current conditions regarding the crypto market. 
Although the entire market is not yet much regulated, cryptocurrency may come under more scrutiny in the following months, as banks and national governments are looking to implement tighter regulations. More so, while most of the industry remains decentralized, it has become somewhat ever so challenging for regulators to monitor and track any fraudulent activity. 
Some countries, such as the United States, Canada, United Kingdom, South Korea, and China to name a few are major leaders in trading and mining crypto. But other companies are quickly coming on board from a variety of nations, allowing crypto to become a more transparent and somewhat equal opportunity currency for global citizens. 
Day Trading Trainer Offering Reliable Solutions
Founded in 2017 by crypto expert and trader, Cody Rose, his platform offers consulting services to interested traders who are looking to penetrate the crypto market. The expertise Rose carries from his years in the crypto and blockchain industry gives more traction to what the platform Day Trading Trainer can offer for novice traders. 
The use of these platforms offers better educational tools, and help equip individuals with the knowledge they'll need to ensure lucrative gains whilst trading cryptocurrencies. The digital market of cryptocurrency and blockchain has revolutionized human capabilities and is here to stay. Changes in the market and trader interest will fluctuate, but the complexities of crypto trading remain apparent, with the need for more reliable consulting platforms such as Day Trading Trainer expecting to increase in popularity in the coming months.