Cultural Treasures: Best Ways to Explore Jerusalem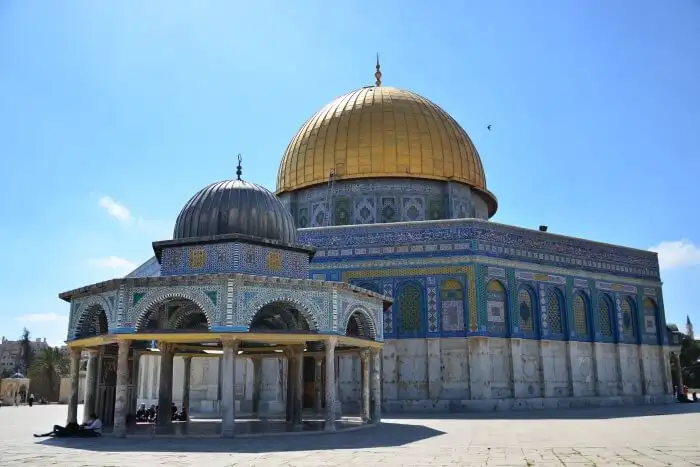 Jerusalem, one of the world's oldest cities, is a tapestry of cultures, religions, and historical landmarks. Situated in the heart of the Middle East, the city is sacred to Jews, Muslims, and Christians alike. Exploring Jerusalem isn't just a walk through ancient alleyways or visiting well-known sites; it's a journey into thousands of years of history, beliefs, and traditions. Here, we guide you through the best ways to explore this incredible city.
Take a Guided Tour
Why settle for less when you can have an expert show you around? Guided tours provide a structured and informative way to see Jerusalem's main attractions. Companies like Excurzilla offer a range of excursions that help you get the most out of your visit. Whether it's a tour of the Old City, an excursion to Nazareth, or a comprehensive journey through Israel, booking through Excurzilla ensures a memorable experience.
Recommended Tours:
Old City of Jerusalem: Explore landmarks such as the Western Wall, Church of the Holy Sepulchre, and the Al-Aqsa Mosque. View on Google Maps
Yad Vashem and Holocaust Remembrance: A moving experience, this tour gives you a look at the horrors of the Holocaust.
Mount of Olives: Panoramic views and significant religious sites make this a must-see. View on Google Maps
Self-Guided Exploration
If you're the type who likes to venture on their own, Jerusalem is your playground. Equip yourself with a map and start discovering. Walking through the different quarters in the Old City offers a unique way to immerse yourself in the culture.
Must-Visit Locations:
Mahane Yehuda Market: A bustling marketplace offering fresh produce, local dishes, and souvenirs.
Tower of David: This ancient citadel provides historical context and offers a stunning view of the city. Learn more on Wikipedia
Via Dolorosa: Walk the path Jesus is believed to have taken on the way to his crucifixion.
Experience the Local Cuisine
Food is an essential aspect of any culture, and in Jerusalem, the diverse culinary landscape offers a range of Middle Eastern flavors, Jewish delicacies, and international fare.
Food Joints to Try:
Hummus Ben Sira: Famous for its creamy hummus and warm pita bread.
Machneyuda: A trendy restaurant offering innovative Israeli cuisine.
Engage in Religious and Cultural Activities
Jerusalem is more than just a sightseeing destination; it's a spiritual journey for many. Partaking in local religious and cultural activities gives you a unique perspective into the daily lives of the residents.
Cultural Activities:
Shabbat Experience: Witness the city slow down as the Jewish sabbath starts. Spend time at the Western Wall to feel the spiritual aura.
Muslim Call to Prayer: The Islamic call to prayer resonates five times a day, a deep-rooted tradition that spans centuries.
Christian Rituals: Participate or witness a Mass at one of the churches, especially the Church of the Holy Sepulchre, considered the holiest Christian site.
Extended Trips
If you have time, consider extending your journey to explore other parts of Israel. Nazareth, the hometown of Jesus, is another must-visit spot. Excursions in Nazareth can easily be booked through Excurzilla, allowing you to delve deeper into the culture and history of the region.
Whether you choose to embark on a guided tour or prefer a solo adventure, Jerusalem is a city that welcomes every visitor with open arms, offering a rich tapestry of experiences that are both enlightening and awe-inspiring.