Data Analytics Firm, Caserta, Play Crucial Role in Business Transformation
Competitiveness and digital transformation cannot stand as separate entities within a business. Data is all about gaining insights that come from the adoption of technology. Business data is a treasure chest of knowledge that helps businesses make decisions about their products and services, ensuring the loyal return of their customers.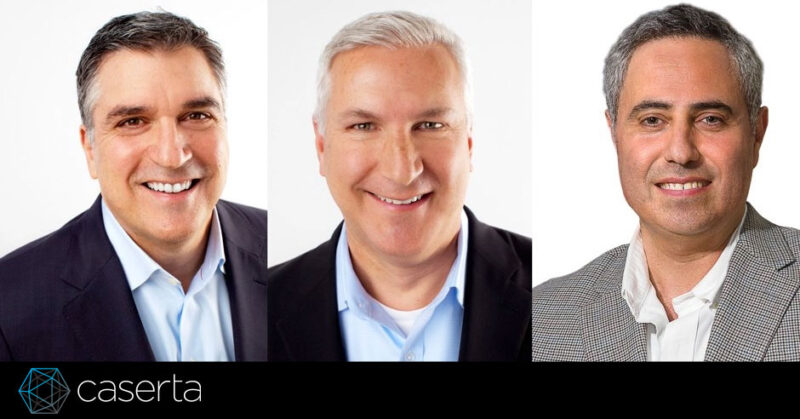 Data is a Business Asset
Today, whether a company is global, like Google, or a small coffee shop serving a neighborhood, they must both understand the basic principle of digital transformation and how it relies on data. At its initial stages, the data and insights collected are in a rough form, nonetheless, they are a vital business asset.
Once the data is processed and analyzed, the insights of this important business asset allow businesses to make accurate and strong business decisions. More and more companies are becoming data-driven in all fields and the available technology helps them collect the insights. Most companies understand the importance of data but many still fail to develop and implement a well-designed data strategy.
One of the biggest impediments appears to be cultural challenges that often include a lack of people skill-sets, business processes, resistance to change, and organization alignment.
Important Role of Data Analytics
Whether an organization needs to predict consumer behavior, optimize sales pipelines, or streamline its supply chain procedure, measuring and analyzing the data gives it the best way to monitor and improve.
Throughout the business world, business, technology, and data leaders need to gather, integrate, strategize, validate, manage and measure the data collected. This data is invaluable and can be used to craft data architectures, offer insights, and monetize.
However, most organizations struggle to extract this value from the data collected because they have ineffective strategies. Professionals in the field of data often compare it to a river flowing through an organization. Data is most valuable when managed at many points along its route, and this starts from the moment it is captured and ends at its utilization.
Offering A Complete Data Strategy
One company helping businesses cash in on their data is Caserta. Caserta is based in New York and is a leading strategic technology consulting firm in the field of data extraction, assessment, and implementation. The experienced team offers its wide-ranging skills to help companies strategize, design, and transform a vision into a strategic roadmap that offers solutions.
Recently, Caserta announced a one-day Data Intelligence summit to be held on November 17th, 2021. Speakers at the summit include several CIOs, data executives, and analytics executives from several organizations. Among them are State Street Financial, Dodge & Cox, Stryker Corporation, USA Today Network, Capsule, Banner Bank, Ameriprise Financial Services, and Flutter Entertainment. Several Caserta executives are also playing an active role by presenting their insights and participation in the Q&A Panels.
"Achieving business goals is all about harnessing the power of its data and analytics," according to Caserta VP Marketing Remy, Remy Rosenbaum. "Business leaders, including CIOs, CTOs, and CDOs now have the chance to gain insight into the latest trends shaping the future of data, analytics, and business by attending the Intelligence Summit."
The focus of the summit is on how to guide the data strategy to speed up business transformation. An interesting and inspiring agenda includes several interesting presentations and panels that will discuss new data innovations, how to tie data initiatives to business outcomes, strategic planning, architectural design, and upcoming trends for 2022. Those present can look forward to hearing from the leaders of the organizations presenting insights on how they transformed the data ecosystems at their organizations.
At its conclusion, participants can enjoy a fireside chat between Joe Caserta, CEO of Caserta, and Tom Cahill, SVP of Banner Bank. Those interested in this opportunity to gain more insights on the critical role of data in business transformation can ensure a place at the event here.
Final Word
Caserta successfully offers fast and effective data strategies for businesses on all budgets. The ongoing process of digital transformation is imperative for companies wanting to remain competitive and improve their business performance. At every step, these actions and transformations require measuring and monitoring, and this can only be done by analyzing business data with a clearer vision and implementing effective methodologies.