Demand for enhanced production output to drive the Servo Motors Drives Market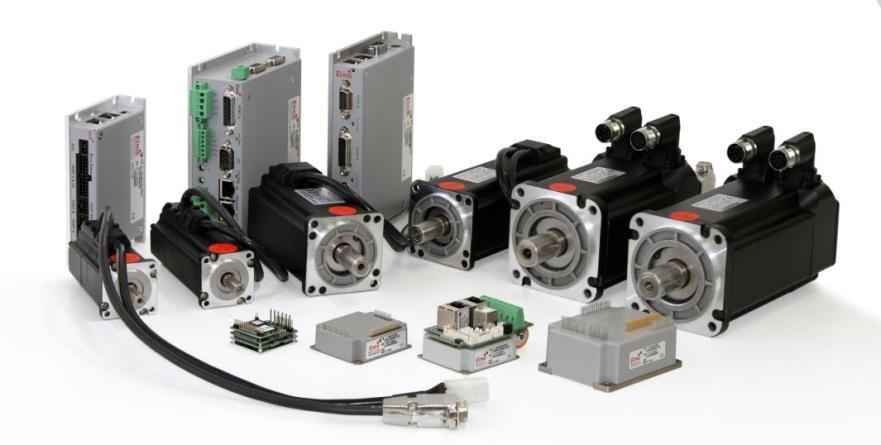 With precision being the top priority, the global servo motors drives market is expected to grow on an irreversible note in the next decade, as stated by Persistence Market Research.
How does the Servo Motors Drives Market disperse itself?
The global servo motors drives market, by technology, spans single axis servo system (pulse duty servo drive and continuous duty servo drives) and multi axis servo system. By application, it's remotely controlled toys, robotics, electronic devices, medical devices, printing & packaging equipment, CNC machines, and others. By motor configuration, it's ac servo motors (induction type and synchronous type) and DC servo motor (brushless DC motors, separately excited DC motors, and permanent magnet DC motor). By rated power capacity, it's 400-750 W, 750-1 KW, 1-5 KW, 5-15 KW, and 50-100 KW.
Persistence Market Research has analysed these facets in details and suggested the subsequent steps to be taken in its latest market study entitled "Servo Motors Drives Market".
Region-wise Analysis
North America and Europe are going steady with respect to servo motors drives market. This could be credited to the growing implementation of robotic arms in the production processes doe having flexible flow lines and also to the fact that various key players are expanding their production units in Europe.
Request a Sample to Obtain Authentic Analysis and Comprehensive Market Insights at –
However, the Asia-Pacific is expected to witness the fastest growth in servo motors drives market in the near future due to countries like India, Japan, South Korea, and China being the flagbearers. Persistence Market Research has, with the help of its analysts and consultants, entailed these facts with insights in its latest market study entitled "Servo Motors Drives Market".
Competitive Motors and Drives
Persistence market Research has profiled the key players in servo motors drives market as Siemens AG, Altra Industrial Motion Corp., Panasonic Corporation, Nidec Motor Corporation, Parker Hannifin Corporation, Delta Electronics Inc., Fuji Electric Co., Ltd., Hitachi Ltd., Rozum Robotics Inc., Mitsubishi Electric Corporation, Schneider Electric, Fanuc Corporation, Rockwell Automation, Inc., ABB, Applied Motion Products, Baumuller, Nippon Pulse America, Inc., and Yaskawa Electric Corporation.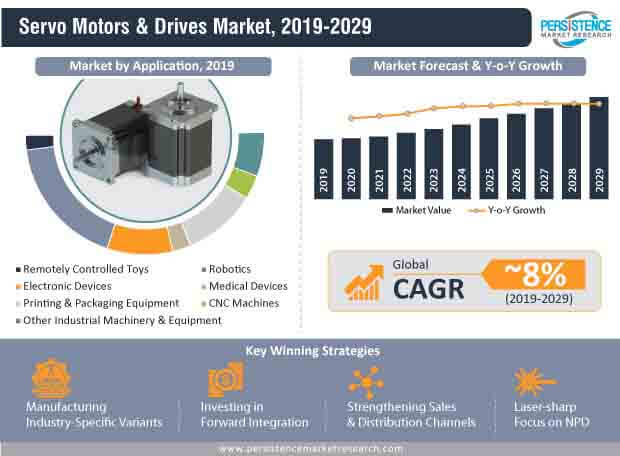 Persistence Market Research has also mentioned about the latest developments on this count. For instance – Siemens, in April 2019, did launch an encompassed IEC motor for construction and industrial applications, with an objective of strengthening its position in the market. Two months later, Mitsubishi Electric Corporation inaugurated its new office in Boston (US) for expanding the presence in North America. Rockwell Automation, in March 2020, did release fanless Kinetix VPC servo motors that have achieved IE5 energy-efficiency ratings so far.
Siemens, in November 2019, came up with Simatic Micro F-TM servo drive that does have a protective extra low voltage range between 24 and 48 V. Also, precise and dynamic positioning is ascertained. Servo drive system could be used to position tasks, AGVS (automated guided vehicle systems), and manufacturing machines. Mitsubishi Electric, in July 2019, did announce acquisition of Akribis System Pte Ltd. based out of Singapore. It's specialized in linear servo motor.
Furthermore, Kollmorgen Corporation, in July 2020, did announce launching a new-fangled servo motor, drive and cable motion package. Package encloses AKD2G servo drive, 2G motion system, and AKM2G single cable servo motors.
The servo drive has 3 communication protocols known aas FSoE, CANopen, and EtherCAT. Yaskawa Electric Corporation, in May 2020, did introduce SEMISTAR-GEKKO MD124D, a new low-vibration and high-precision clean robot for enabling transfer of semiconductor wafers. Mitsubishi Electric Corporation, in April 2020, announced launching an advanced and innovative MELSERVO-J5 series of ac servo motors, amplifiers, and motion control units to cater to verticals like material handling, packaging, manufacturing, printing, converting, and likewise.
Contact Sales for Further Assistance in Purchasing This Report –
What's Further?
The global servo motors drives market is likely to simulate innovatively in the next 10 years – Persistence Market Research