Don't Know What to Watch? Check Out the Top 10 Best Netflix Series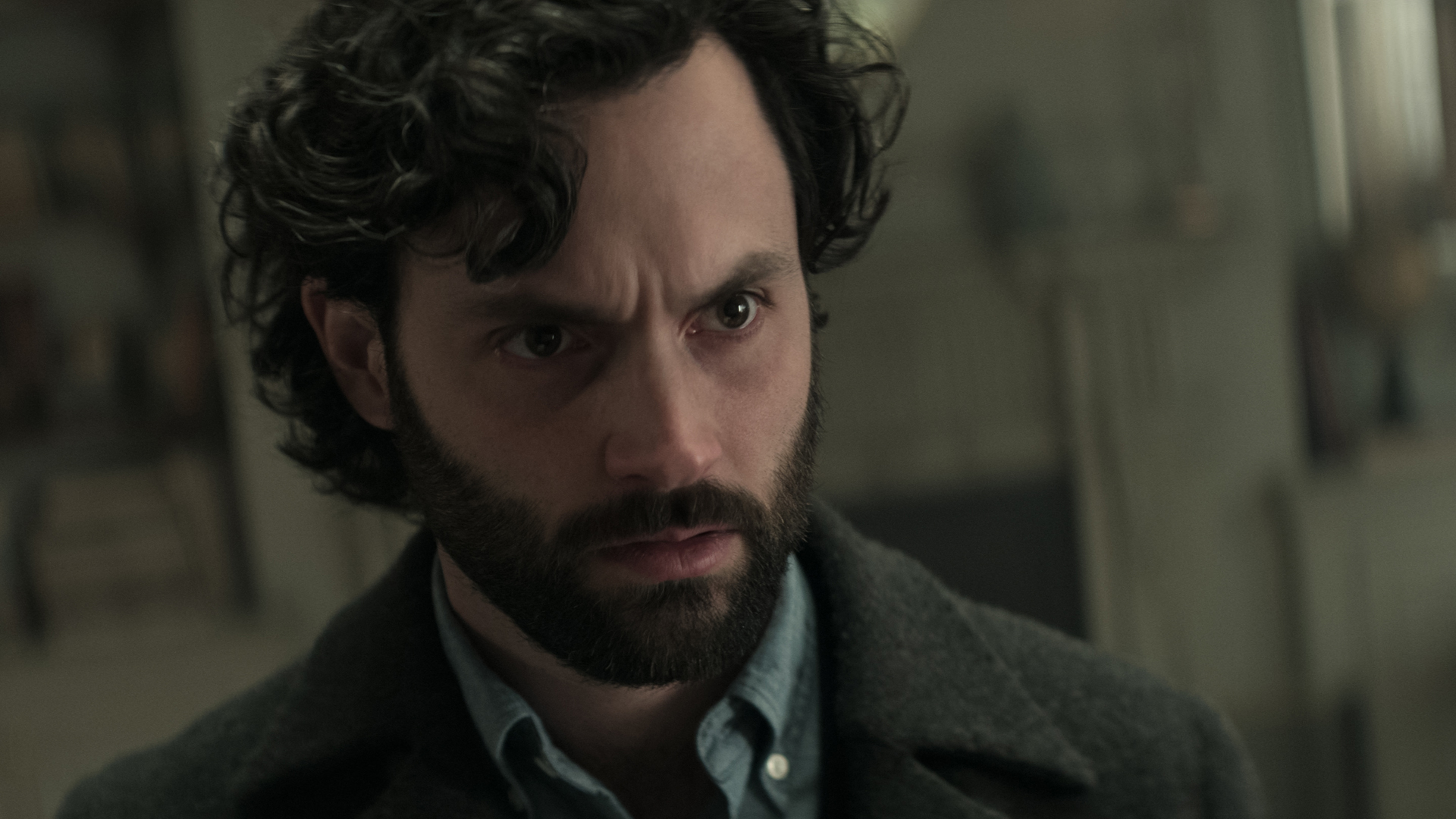 Introduction
Are you in the mood for a binge-watch? Want to find something new and exciting to watch in your free time? As per Surprise Movies, Netflix has some of the best original series around, and we've put together our top 10 favorites.
From gripping dramas to epic sci-fi adventures and everything in between, there's a series here for everybody. So, don't waste another second being indecisive! Grab that remote, fire up Netflix, and get settled in for some serious streaming.
Forget wasting time scrolling through endless pages of content – we've got the perfect shows waiting right here. So sit down, buckle up, and let's dive into the world of Netflix series.
Stranger Things
When it comes to streaming series on Netflix, it doesn't get much better than Stranger Things. This sci-fi/horror drama is set in the 1980s and follows a group of friends living in a small town as they come to grips with unexplainable phenomena occurring around them. With a unique blend of horror, drama, and comedy, this show has something for everyone.
Part of the show's appeal is its top-notch production value. The sets, costumes, special effects, and soundtrack all help create a lived-in world that feels like it exists outside the TV screen. Another highlight is its all-star cast. The stellar performances from actors like Winona Ryder and David Harbor bring this spooky world to life with plenty of heart and charisma.
Whether you're a fan of sci-fi or horror genres or just looking for an engaging show to pass the time, Stranger Things offers something for everyone. So if you're looking for your next binge watch, be sure to check out this beloved Netflix series.
Black Mirror
Are you looking for something dark and mysterious with a tech-centric spin? Then you'll want to check out Black Mirror. This Netflix original series is an anthology show, so there's no need to watch the episodes in a certain order. Each episode is self-contained, each exploring a different technology-fueled dystopian future. Notable episodes include "Nosedive" which showcases a social media rating system taken too far, or "San Junipero", a touching exploration of love and mortality in a virtual reality setting. With five seasons and 24 episodes total, Black Mirror will have you hooked from the start and keep you guessing to the end.
The Umbrella Academy
Number 3 on our list of the top 10 best Netflix series is The Umbrella Academy. This show is a must-watch for superhero fans, since it's about a group of dysfunctional siblings with superpowers who reunite after their father's mysterious death.
Here are some things that make this series special:
An innovative universe
The Umbrella Academy creates an innovative new universe just for its characters, complete with its own unique set of rules and laws that the superheroes have to follow. The show also blends supernatural elements into its narrative, making it even more exciting to watch!
Impressive cast of characters
The cast of characters in The Umbrella Academy is truly something to behold, as each character has their own unique story and abilities. There's Luther, the strong-willed leader and the biggest champion of justice; Diego, the strategic but reckless one; Allison, who has the ability to manipulate reality; Klaus, who can talk to ghosts; Vanya, the most powerful (but also ignored) member of the family; and Ben, who can summon monsters from other dimensions.
High production values
The Umbrella Academy is a visual feast for viewers' eyes. With popping colors and stunning cinematography, this show looks exceptionally good on screen. Plus it boasts impressive production values that you don't usually see in live-action superhero shows – like its use of visual effects to create a heightened sense of action and drama.
The Crown
If you're looking for a quality drama series with historical context and a plethora of characters, you won't want to miss The Crown. This show follows the life and reign of Queen Elizabeth II from the 1940s until present day and stars Olivia Colman as the titular monarch.
The Crown is a truly captivating series that focuses on character development and the personal choices made by Queen Elizabeth II as she navigates politics. The show is jam-packed with stunning visuals all set against various real-life historical moments.
Superior Casting
The cast of The Crown is top-notch and includes actors like Matt Smith, Tobias Menzies, Claire Foy, Helena Bonham Carter, Vanessa Kirby—it's quite a list! The performances they give help draw you into this authentic portrayal of royal life.
Captivating Storylines
The Crown delves deep into the political dealings both private and public that shape foreign policy in this monarchy. It's an exciting show with moments of drama played out against a stunning backdrop of real-world international events like the Suez Canal crisis in 1956 and more recent issues such as Brexit. There's never a dull moment with The Crown!
You
When you're on the hunt for something to watch, "You" is a great option. This show has its own niche, and it's a thrilling watch. You follows Joe Goldberg (Penn Badgley), who's a bookstore manager by day and a stalker by night. Over the course of the series, he goes from seemingly harmless book-loving guy to an unhinged stalker who'll do anything to get what he wants—including murder.
The great thing about this show is that it flips our idea of what an antagonist should be—Joe is charming, he's funny…but his moral code eventually crosses into the dark side. If you want intense drama with some mystery thrown in, "You" is definitely worth checking out.
Some features of "You" you won't want to miss include:
Outstanding performances from Penn Badgley and Elizabeth Lail

An engaging soundtrack with some amazing songs

Brilliantly written dialog that captures the strange dichotomy between Joe's various personas

Complex characters that make Joe's world much more believable

Interesting plot twists that make you really rethink Joe's motivations
Unbelievable
If you're looking for a show that gets you involved and sucked into the suspense, then Unbelievable is your best bet. This limited crime series is based on a true story and follows a young woman as she investigates her own rape allegation as well as two female detectives who follow up on the case.
It won't take long before you're completely engaged in this series from start to finish. From the acting to the raw moments of emotion, Unbelievable is an eight-episode series that will leave you with chills.
By combining engrossing plot twists and realistic dialog, Unbelievable makes for a compelling show to binge through. Here's what you can expect from this top Netflix series:
Unorthodox crime story focused on justice

Intense acting paired with expertly developed characters

A shocking plot filled with unexpected revelations

Pushes boundaries in tackling difficult real-life issues
Unbelievable has quickly become one of Netflix's most talked about shows, and after streaming it yourself, you'll understand why.
Ozark
Looking for something darker and more thrilling? Check out the fantastic series Ozark. Starring Jason Bateman and Laura Linney, this show has been drawing in viewers since 2017 with its suspenseful and gripping narrative.
Ozark is about Marty Byrde (Bateman) and his wife Wendy (Linney), who uproot from their home in Chicago to a summer resort community in the Ozarks. The couple has gotten tangled up in a dangerous web of money laundering for a drug cartel, forcing them to operate out of the Missouri lake town with their teenage kids.
The series is stylized with captivating visuals, scenery, and performances that draw you right into the world of Marty Byrde. It's an acclaimed show that stands out from other Netflix series with its excellent writing, taking you on unforgettable twists and turns as the Byrdes race against time to fix their own mess they've gotten themselves into.
The show has constantly been at the top of "most-watched" lists since its release, so go ahead and give Ozark a shot and see why it's so popular!
Mindhunter
The Netflix original series Mindhunter is another great option to watch if you're looking for something to fill your time. Based on the true story of the FBI's Behavioral Science Unit, the series follows agents Holden Ford and Bill Tench as they interview convicted serial killers in order to understand their motives and behaviors.
You'll find yourself drawn into the complex stories of some of America's most notorious serial killers, as well as Ford's personal story as he tries to understand them—and himself. The series is particularly relevant today, as society continues to grapple with understanding why people do such horrific things.
The cast is led by Jonathan Groff, Holt McCallany, Anna Torv and Hannah Gross and features a number of guest stars like Cameron Britton and Robert De Niro. With two seasons already released and a third season said to be in development, Mindhunter is a great option for anyone who's looking for an intense psychological thriller that dives deep into understanding human behavior.
Narcos
Struggling to fill your free time? Look no further than Narcos. This crime drama follows the real-life story of Columbian drug lord, Pablo Escobar, and the DEA agents in hot pursuit of him.
Real-Life Story
Based on actual events, Narcos shows both sides of the story—the law enforcement's fight against drug cartels and the attempts of criminals in establishing their empires. You'll be taken through Escobar's rise to power, his ruthless methods of conducting business while trying to stay one step ahead of his pursuers. All three seasons are available on Netflix and offer intense action as well as an educational exploration into the world of Mexican drug cartels and their ruthless activities.
Stellar Cast
Narcos features a stellar cast from all around the world, such as Pedro Pascal, Wagner Moura, Boyd Holbrook, Alberto Ammann and others. Each one brings something unique to this gripping drama series that continues to haunt you long after you finish watching it.
These are some points that make Narcos a must-watch:
An intense story based on real events

Stellar international cast

Gripping action scenes that keep you enthralled until the very end
House of Cards
If you're in the mood for some Washington intrigue, dive into House of Cards. This critically-acclaimed series follows Frank Underwood, a ruthless politician whose ambition knows no boundaries. He and his wife Claire stop at nothing to make sure their plans succeed, and you'll be captivated by their schemes. Plus, the action takes place in the White House—what's more exciting than that?
What makes House of Cards so special?
Writing
The Emmy Award-winning writing is a large part of what makes this series one of the best Netflix has to offer. Every line is carefully crafted to bring viewers into Frank's morally questionable universe. You can count on twists and turns at every corner, making watching House of Cards an addictive experience.
Acting
The small cast of actors that play central characters all deliver outstanding performances. Especially the leads—Kevin Spacey and Robin Wright—who are absolutely mesmerizing as Frank and Claire Underwood.
House of Cards is an engrossing show for any fan of politics, drama or mystery:
The writers create a captivating world with well-crafted dialog

The acting is undeniable—Spacey and Wright are perfectly cast as the power hungry couple

There's plenty of suspense throughout each season

No two episodes are alike in this intense political drama
Conclusion
If you're feeling overwhelmed by all the amazing shows, films and series offered on Netflix and just don't know what to watch, don't worry. We've got you covered with our top 10 picks for the best Netflix series to watch! Whether you're looking for an epic drama, some intense action, heartwarming comedy, or an entertaining documentary, these picks are sure to satisfy your viewing needs. So, sit back, relax, and get ready for a night of binge-watching worthy of a six-star rating!