Effort to Fund National Research Cloud for AI Advances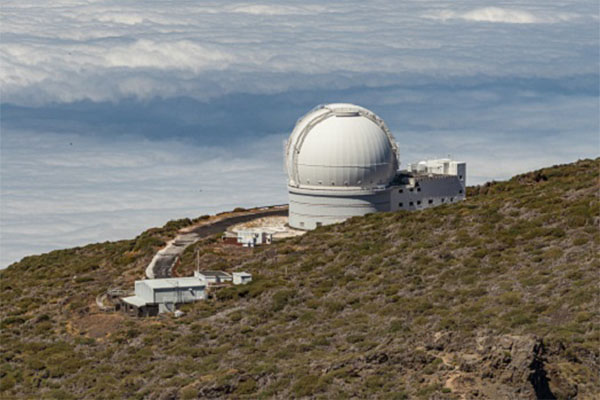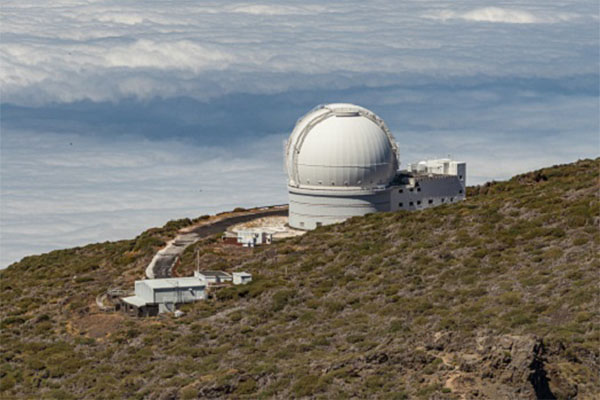 By AI Trends Staff
A bipartisan group of legislators in the US House and Senate proposed a bill in the first week of June that would direct the federal government to develop a national cloud computing infrastructure for AI research.
This idea originated with a proposal from Stanford University in 2019.
The legislation was introduced by Sens. Rob Portman, R-Ohio, and Martin Heinrich, D-NM, is called the National Cloud Computing Task Force Act. It would convene a mix of technical experts across academia, industry and government, to plan for how the US should build, deploy, govern and maintain a national research cloud for AI.
"With China focused on toppling the United States' leadership in AI, we need to redouble our efforts with a sustained commitment to the best and brightest by developing a national research cloud to ensure our technical researchers get the tools they need to succeed," stated Portman, according to an account in Nextgov. "By democratizing access to computing power we ensure that any American with computer science talent can pursue their good ideas."
"Artificial Intelligence is likely to be one of the most transformative technologies of all time. If we defer its development to other nations, important ethical, safety, and privacy principles will be at risk, which not only harms the United States, but also the international community as a whole," stated Sen. Heinrich.
A companion bill was introduced the same week in the House, filed by Reps. Anna Eshoo, D-Calif., and Anthony Gonzalez, R-Ohio.
Original Suggestion for National Research Cloud From Stanford
A project to support a National Research Cloud was suggested by John Etchemendy, co-director of the Stanford Institute for Human Centered AI (HAI), and Fei-Fei Li, also a co-director of HAE and a computer science professor at Stanford. Etchemendy is retired as provost of Stanford, a position he held for 17 years, stepping down in 2017. Li was the director of Stanford's AI Lab from 2013 to 2018; she served as VP of and Chief Scientist of AI/ML at Good Cloud during a sabbatical from January 2017 to September 2018.
In an update published on the HAE blog at Stanford University in March, the authors outlined how the advance of AI by US companies is a direct outgrowth of federally-funded university research, furthered by exceptional R&D in the private sector. Then a warning: "Today, the research prowess that's powered decades of growth and prosperity is at risk."
The two primary reasons are: university researchers especially lack access to compute power; and meaningful datasets are scarce. These two resources are "prerequisites for advanced AI research," the authors stated.
Today's AI, the researchers note, requires massive amounts of compute power, huge volumes of data and high expertise to train the gigantic machine learning models underlying the most advanced research. "There is a wide gulf between the few companies that can afford these resources and everyone else," the authors stated. In an example, Google said the company itself spent $1.5 million in computer cycles to train the Meena chatbot announced earlier this year. "Such costs for a single research project are out of reach for most corporations, let alone for academic researchers," the authors stated.
Meanwhile, the large data sets required to train AI algorithms are mostly controlled by industry or government, hobbling academic researchers, important partners in the American research partnership.
Here is the call: "It is for this reason that we are calling for the creation of a US Government-led task force from academia, government, and industry to establish a National Research Cloud. Support from Congress and the President could have a meaningful impact on American innovation through the creation of such a task force. Indeed, we believe that this could be one of the most strategic research investments the federal government has ever made."
After HAI launched the initiative last year, the presidents and provosts of 22 universities nationwide signed a joint letter to the President and Congress in support of the effort. But HAE held off on issuing the letter until now, with the nation absorbed in responding to the pandemic.
Eric Schmidt Suggests Building on CloudBank of the NSF
Former Google CEO Eric Schmidt put his support behind a national cloud effort at a hearing of the House Science, Space and Technology committee in late January. The hearing was to consider actions the US could take to maintain and extend its technological leadership in the world.
Now the chair of the Defense Innovation Board and the National Security Commission on Artificial Intelligence (AI), Schmidt spoke about the CloudBank program launched last year by the National Science Foundation to provide public cloud allocations and associated training to support projects.
The committee considered the importance of collaboration between government, industry, and academia in the effort to sustain and grow US competitiveness. Schmidt suggested that CloudBank "could expand into a nation-wide National Research Cloud," according to a recent account in Meritalk.
"Congress should also explore tax incentives for companies to share data and provide computing capabilities to research institutions, and accelerate efforts to make government datasets more widely available," Schmidt stated.
Schmidt offered the following recommendations to boost US tech competitiveness:
More Federal research and development funding. "For AI, the scale of investment should be multiple times current levels," he stated, adding, "Simply put, we need to place big bets."
Federal investment in nationwide infrastructure. That should include a secure alternative to 5G network equipment made by China-based Huawei, investing in high-performance computing, and emulating previous national models like the National Nanotechnology Initiative.
Boosting public confidence in advanced technology. "If we do not earn the public's trust in the benefits of new technologies, especially AI, doubts will hold us back," Schmidt stated.
The committee seemed to support the concept of public-private-academic partnerships to achieve the recommended outcomes.
Read the source articles at Nextgov., the HAE blog at Stanford University and in Meritalk.