Electric Scooter Market Trends May Grow to USD 50.99 Billion By 2030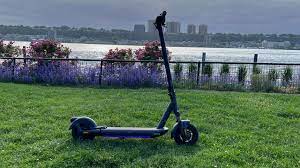 According to the research report, the global electric scooter market size was valued at USD 20.87 million in 2021 and is anticipated to reach USD 50.99 Billion By 2030, growing at a CAGR of 11.2% during the forecast period.
The increasing production and sales of e-vehicles across advancing nations such as India, Vietnam, China, and Indonesia, where consumers use vast numbers of two-wheelers, is expected to fuel the industry growth. Growing countries are observing an outstandingly high rate of adoption of the industry than e-bikes and motorcycles. The inceptive buying cost of electric vehicles is more significant than their gas-powered hybrids and equivalents. Increasing acquisition of electric scooter sharing services in countries such as the US, Spain, France, and Germany has induced the need for battery-powered two-wheelers.
Additionally, the requirement for maintainable urban mobility and present transportation infrastructure is propelling the transition from traditional to electric modes of transport, resulting in the increased demand for the market. E-vehicles are expected to impact air quality and energy security positively. The sealed lead-acid battery segment dominated the market-based battery due to its strength and low-cost advantages. These batteries are rechargeable and composed of 300 complete charged cycles. They have a limited lifetime and are bulkier than NimH and Li-ion batteries.
Furthermore, the lithium-ion battery segment is anticipated to enlarge over the forecast period. The rising consciousness for the growing acquisition of eco-friendly batteries and their superior performance compared to sealed lead acid and NiMH batteries has increased the demand for Li-Ion batteries.
Based on voltage, the 36V segment led the market as they offer high compatibility with e-vehicles and deliver superior power output, which is anticipated to push the segment growth. The demand for batteries used in 36V systems is predominantly catered through Li-Ion and NiMH batteries because they are compact in design and provide better charging time. They also do not release harmful chemicals as contrasted to sealed lead-acid batteries.
Who are the Leading Market Players?
The leading players in the market include BMW Motorrad International, Brammo, Inc., Suzuki Motor Corporation, Green Energy Motors Corp., AllCell Technologies, LLC, Jiangsu Xinri E-Vehicle Co. Ltd., KTM AG Peugeot Scooters, Honda Motor Co. Ltd, Mahindra GenZe, Terra Motors Corporation, Yamaha Motor Company Limited.
In January 2017, Hyundai Motor Company divulged its concept IONIQ Scooter at the 2017 Consumer Electronics Show in Las Vegas. IONIQ Scooter is lightweight and electrically powered. This launch will reinforce the company's presence in the market.
Read News Source: Electric Scooter Market Size Global Report, 2022 – 2030