Elrond Is Rebranding To MultiversX To Make Way For Metaverse Development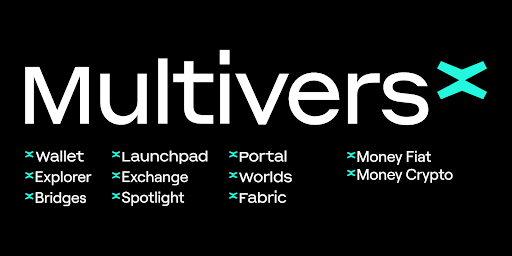 Elrond, the "Internet Scale Blockchain", is transforming to MultiversX, to enable the growth and development of a metaverse-based internet economy. Elrond rebranded into MultiversX on 3rd November 2022. However, the complete merging of all Elrond products into the MultiversX ecosystem will happen in phases over the next months.
Elrond was a scalable, fast, and secure blockchain network for developing decentralized applications and business use cases. It used an Adaptive State Sharding technology to improve transaction processing speed. Moreover, Elrond leveraged a Secure Proof-of-Stake consensus mechanism with a WASM VM integration to provide an energy-efficient and developer-friendly infrastructure.   
The decision to transform from Elrond to MultiversX came from the enormous potential of the emerging metaverse market. In the near future, the physical and digital worlds will harmoniously co-exist, thereby creating a Multiverse. The Elrond team added the X to signify the limitless possibilities and opportunities in building the metaverse ecosystem.
MultiversX will provide the platform to expand and advance the scope of the Elrond network, building on its innovative technology. Beniamin Mincu, CEO and founder of MultiversX (formerly Elrond Network), explained how MultiversX is broadening the scope of Web3.
Mincu said, "Incredible amounts of creative energy are being poured into multiple compelling metaverse visions. MultiversX is building the collaborative framework and composable toolkit to set up the stage for a positive sum game of enormous stakes. For reimagining the entire spectrum of human experience and for reinventing the frontend of every business vertical."     
MultiversX: A New Platform For Metaverse Development
MultiversX is a blockchain network for building metaverse-based applications for businesses and common people. This carbon-neutral blockchain is decentralized with 3,200+ independent validator nodes, cheap with a $0.05 transaction fee,  and scalable with 100K TPS. Like Elrond, the eGold (EGLD) native utility token will power MultiversX with staking, governance, and validator rewards.   
MultiversX will be providing products curated for the metaverse ecosystem. For example, the X Fabric is a sovereign blockchain module for developing fully customizable and easy-to-deploy metaverse applications. The X Portal will be a SuperApp, providing a portal with an avatar-based metaverse for financial transactions and social interactions. X Worlds is a creative engine for building digital worlds and a network of interoperable metaverses.
Elrond's products will gradually move to MultiversX in a phased manner. For example, Utrust will become X Money Crypto for crypto payments and Twispay will become X Money Fiat for fiat payments. Similarly, the Elrond wallet will transform into X Wallet for sending money and Maiar Exchange will become X Exchange for swapping crypto assets.   
Elrond will be showcasing their transformation at the X Day event, happening in Brongniart Palace, Paris from 3rd-5th November 2022. Through its transformation from Elrond to MultiversX, the platform intends to make way for impactful metaverse development in the coming years.