Energy Harvesting Market Estimate to grow at a CAGR of 8.9% from 2023 to 2033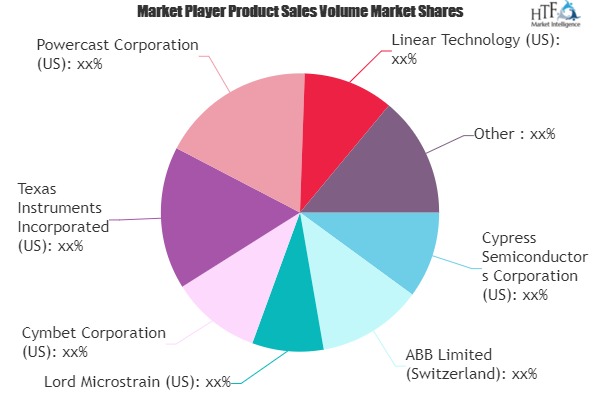 The market for energy harvesting was estimated to be worth US$ 8,007.5 million in 2022, and by the end of 2033, it is anticipated to have increased to US$ 20,216.0 million. The energy harvesting market size is projected to be US$ 8,592.0 million in 2023 and to increase at a CAGR of 8.9% from 2023 to 2033.
Energy Harvesting is the technique of absorbing and transforming energy from diverse sources in the environment into usable electrical energy. Energy can come from a variety of places, such as vibration, heat, light, and movement. Small electronic devices and sensors that are difficult to access or where changing batteries might be expensive or inconvenient are frequently powered by energy harvesting technology.
Energy harvesting is a process of capturing and converting small amounts of energy from the surrounding environment into usable electrical power. The energy can be harvested from sources such as light, vibration, temperature, and radio waves. Energy harvesting technologies are gaining popularity as a sustainable and cost-effective way to power various IoT devices and other low-power electronic devices.
The market can be segmented based on technology, component, application, and region. The technologies used in energy harvesting include thermoelectric, piezoelectric, electromagnetic, and others. The components of the energy harvesting system include transducers, power management integrated circuits (PMICs), and secondary batteries. The applications of the energy harvesting market include building and home automation, consumer electronics, transportation, industrial, and others.
The major players in the energy harvesting market include ABB Ltd., EnOcean GmbH, Convergence Wireless, Cymbet Corporation, Fujitsu Limited, Honeywell International Inc., STMicroelectronics, Texas Instruments Inc., Microchip Technology Inc., and others. These companies are focusing on product innovation and strategic partnerships to expand their market presence and enhance their product portfolios.
the energy harvesting market is expected to experience significant growth in the coming years, driven by the increasing demand for energy-efficient and self-powered devices. With the growing trend of IoT devices, energy harvesting is becoming a promising solution for powering these devices sustainably and cost-effectively.
Competitive Landscape
The Players in energy harvesting are focusing on the development of new innovative different products in a diverse marketplace that will fulfill the demand of the market.
In November 2022, The Murata has teamed up with Auto talks, to introduce cutting-edge new technology that will accelerate the transition to compliant safety and greater degrees of automated mobility in the vehicle-to-everything communication solutions.
In August 2022, Tigo Energy introduced the Design Quality Tools and Services for Installers of large commercial systems. This will enable EPCs and solar installers to offer top-notch solar solutions to owners of business and industrial solar systems.
Key Players:
Tigo Energy, Inc.
GreenTEG
EnOcean GmbH
Murata Manufacturing Co., Ltd.
Ocean Harvesting Technologies AB
UTAG Green Energy Technologies Inc.
SolarEdge Technologies Inc.
ReVibe Energy
Key Segments of Energy Harvesting Market Industry Research
By Energy Source:
Thermoelectric
Piezoelectric
Homogenizers (Beam Diffusers)
Photovoltaic
Others
By Application:
Commercial
Residential
Industrial
By Industry Vertical:
Aerospace & Defence
Home &Building Automation
Government
Consumer Electronics
Others
By Product Category:
Energy Harvesting ICs
Energy Harvesting Sensors
Energy Harvesting Storage
Others
By Region:
North America
Latin America
Europe
East Asia
South Asia Pacific
Middle East and Africa
Related Reports:
Fast Rectifier Market – https://www.persistencemarketresearch.com/market-research/fast-rectifier-market.asp
Software Asset Management Market  – https://www.persistencemarketresearch.com/market-research/software-asset-management-market.asp
About the Electronics, Semiconductors, and ICT Division at Persistence Market Research
Expert analysis, actionable insights, and strategic recommendations – the Electronics, Semiconductor, and ICT team at Persistence Market Research helps clients from all over the globe with their unique business intelligence needs. With a repository of over 500 reports on electronics, semiconductors, and ICT, of which, 100+ reports are specific for ICT, the team provides end-to-end research and analysis on regional trends, drivers for market growth, and research development efforts in the electronics, semiconductor, and ICT industry.
Contact Us:
Persistence Market Research
Address – 305 Broadway, 7th Floor, New York City, NY 10007 United States
U.S. Ph. – +1-646-568-7751
USA-Canada Toll-free – +1 800-961-0353
Sales – [email protected]
Website – https://www.persistencemarketresearch.com