EToken – Rate Hike Expectation Triggered a New Round of Bitcoin Decline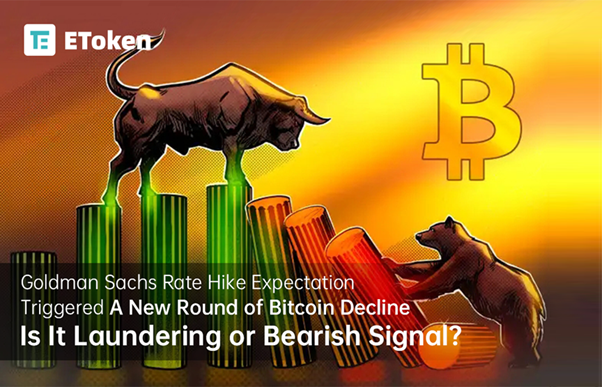 Source on January 10: Goldman Sachs predicts that the Federal Reserve will raise interest rates four times in 2022 compared with three as previously forecast.
After the Fed's latest meeting minutes showed that the current situation of inflation and employment in the US may require the Federal Reserve to raise interest rates earlier than expected and even to shrink the balance sheet, Goldman Sachs again updated its forecast on when the market will start raising interest rates and shrinking the balance sheet.
The Fed is likely to raise rates four times this year, according to Goldman Sachs' latest forecast, and will begin its balance-sheet reduction process in July, if not earlier. Goldman Sachs predicted in mid-December that the Fed would raise interest rates three times this year, respectively in March, June, and September. Due to the advance of the time of raising interest rates, it is expected the Federal Reserve may start to reduce its balance sheet in the fourth quarter of this year.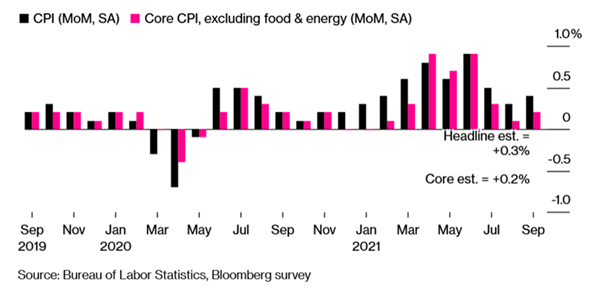 In the evening of Goldman Sachs rate hike expectations, Bitcoin began a new round of decline, this trend also reflects the current market vulnerability, especially in the face of funds shortage, affected by this the transfer-in volume of BTC exchanges began to increase, the price dropped all the way below $30K, and even spotted that chips bought less than one week began to being sold. Such a continuous price controlling may not be a bad thing, washing away speculative chips, meanwhile long-term holders are still determined to continue to increase holdings.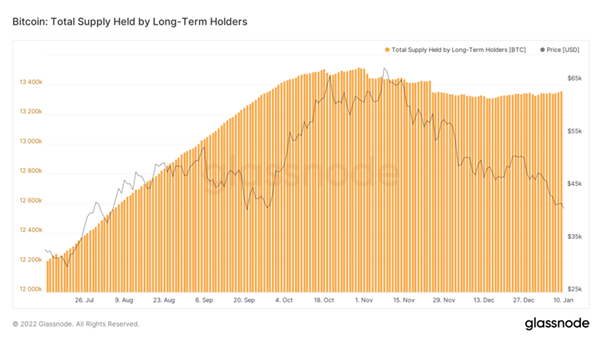 The interest rate hike in 2022 is basically a certainty. At present, we can only discuss the time of rate hike. Even when it does happen, it will take a long time for the funds to recede. For the asset that is defined as safe haven funds, if it collapses with the economic recession, it'll never deserve the name of digital gold. Of course, the future trend is unpredictable, good thing that the economy is not as fragile as we think.
It is worth mentioning that there is a saying in the crypto industry: the economy is not as fragile, but the finance is! Constantly sounded the risk alarm for everyone, making every investor in the crypto investment field become more rational and prudent.
If you are a devoted crypto investor, you can try to seek new safe haven stable income financing tools for your crypto-assets, EToken is worth considering. ETOKEN TECHNOLOGY PTE. LTD is headquartered in Singapore, exploring the field of asset management, decentralized wallet services, decentralized asset services technology; Through the technological innovation of blockchain, a digital asset security integrated service platform is constructed to provide asset custody, value-added, management and other services for digital assets.
EToken has launched regular financial products based on BTC, ETH, FIL, USDT and other digital currencies. You can choose different periods of financial management, with the maximum annual rate of 17.75%. ET wallet cooperates with overseas institutions and funds, provides users with integrated digital asset financial management services.
If you are interested in the escrow appreciation of crypto assets, and have professional needs, you can enter the EToken official telegram group, to learn more crypto-assets financial strategy and follow first-hand information!
English Community: https://t.me/etokenfinance
Chinese Community: https://t.me/etoken_cn
Official Website: www.etoken.plus/