Explore the world of blockchain with the Binance Smart Chain Development
Markuszusak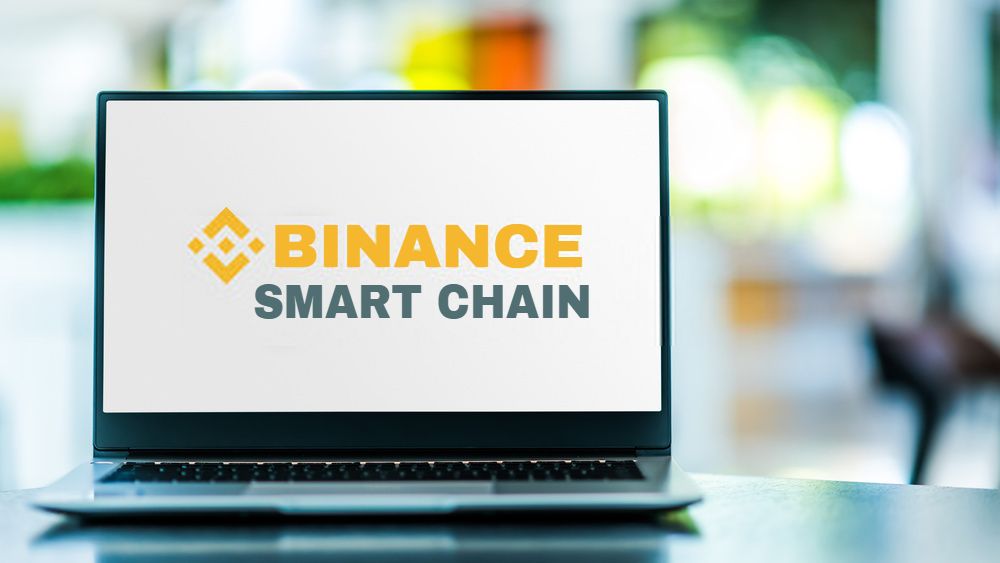 The Binance Smart Chain development is ruling the entire blockchain world in recent times and has figured 5 million transactions per day on average. It created a huge hype among global users for its value and demand in the marketplace. The Binance Smart Chain platform is a public permission less platform best suited for deploying the projects. The launch of Binance Smart Chain reaped profits for about $250 million in the start of January 2021. It is expected to see a rise in market cap for more than 20% by the end of December 2021. The BSC is the next game changer for investors and startups to step forward and explore the benefits."  
The Binance Smart Chain development service was initially launched in April 2020, where it made global users go crazy for its efficiency to transact funds faster. It runs parallel to Binance Chain and utilizes smart contracts for tokens on the blockchain platform. It has also introduced a new staking mechanism for users to reap profits. The Binance Smart chain platform development is well-structured and built using the latest blockchain technology to gain audiences' attention quickly. It overtook centralized finance systems to benefit the users with faster processing speed to gain their interest.  
What is the Binance Smart Chain?
 Binance Smart Chain is a highly featured independent blockchain that runs closely with the Binance Chain. It is mainly built on Ethereum Virtual Machine (EVM) and powered using the automated smart contracts. The Binance Smart Chain is a dual chain architecture that benefits users to create their digital assets and DApps on the blockchain platform to experience faster trading. It is a growing blockchain ecosystem with millions of users adopted to digital transactions to reap profits. Binance Smart Chain (BSC) supports cross-chain transfers and enables the creation of 'Pegged Coins' such as ETH, TRX, BTC and more.  
How efficiently does the Binance Smart Chain (BSC) work?
 The Binance Smart Chain (BSC) is initiated live on the magnet for activating the parallel blockchain to Binance Chain. It also supports the creation of smart contracts and the staking mechanism for BNB. Any individuals or organizations can gather BNB stakes to become validators of the new blockchain. The Binance Smart Chain is compatible with Ethereum Virtual Machine (EVM) to test, deploy and ready for experimenting with various projects in the crypto industry to gain audiences attention. It has improved the utilization rate of both the Binance chain and BNB. 
It has integrated a Proof of Staked Authority (PoSA) consensus mechanism that allows the BSC to create an efficient ecosystem for developers, token holders and validators to benefit them with a rewarding blockchain and more space for new innovations. The Ethereum compatibility in BSC allows users to build or migrate DApps, tools and other components in the network without any delay. The native interoperability is highly efficient for BC and BSC to freely communicate without any friction despite BSC not relying on a layer two solution. This benefits users from moving their cryptocurrencies seamlessly between BC and BSC since it is an independent blockchain and parallel to Binance Chain. 
What is Binance Smart Chain BEP-20 like token development?
 The Binance Smart Chain BEP-20 like token development is similar to the Ethereum standard ERC-20. This BEP-20 token standard has necessary functionality present in the token, such as transacting funds, returning a balance and viewing ownership of the token. BSC can be swapped with regular Binance Chain tokens that conform to their own BEP-2 standard.  
It charges fees that need to be paid in BNB for any transaction on the tokens on-chain. The collected fee is compensation for securing the network. The BEP-20 tokens are fully compatible with the ERC-20 standard, and the code of functions that defines the BEP-20 tokens are modified ERC-20 standards.   
How to create a BEP-20 token on Binance Smart Chain? 
It is easy to launch and allows anyone to create their own BEP-20 token on the Binance Smart Chain. The Binance Smart Chain platform offers the users to experience low fees, improved transaction speed and smart contract compatibility. It enables the creation of smart contracts to manage the overall flow of transactions without any interruption.  
The Binance Smart Chain is connected with MetaMask for storing the details of tokens such as ChainID, RPC URL and network name. Create a digital wallet that securely stores, transfers, and views the tokens purchased by users. The BEP-20 tokens to be tested and deployed for experiencing a safe and secure transaction to the wallet to gain users trust. 
What are the benefits of investing in BEP-20 token development?


The BEP-20 token holds the characteristic analogous in the Binance Chains BEP-2 token and Ethereum ERC-20 token since they're compatible on both platforms.
The BEP-20 tokens are essentially backed and fueled by BNB. It benefits the traders with incentives and users to experience instant transactions on the blockchain to receive BNB as an additional fee. 
It can use BEP-20 tokens within the network to function on various DeFi protocols like DApps, DEX and wallet. 
The BEP-20 tokens are supported with a trusted wallet for users to benefit from easy accessibility, draw assets and store the tokens. 




It is possible to create native tokens on the BEP-20 tokens. BEP-2 tokens allow for swapping to counterpart their BEP-20 tokens. 




Investors can gain immediate liquidity and high ROI as passive income from their BEP-20 token development to increase their business growth. 




It maintains high transparency over user transition details in the BEP-20 token development platform to gain their trust. 
The BEP-20 token development platform is powered by smart contracts and consensus mechanisms like Proof of Stake (PoS), Proof of Work (PoW) and Proof of Staked Authority (PoA).
Summing Up:
The Binance Smart Chain development is the most discussed topic among global users. It offers a speedy and low-cost DApp platform to experience fast and secure transactions round the clock. The number of daily active wallet users increased and created a massive hype among millions of users to adopt the digital transition to reap profits in less time. Investors can connect with any Blockchain App Factory with professional experience in developing a world-class BEP-20 token development platform with the latest cutting edge technology at an affordable price to top the blockchain market.