Fintech for Farmers? Fintech Beat Explores How Fintech is Revolutionizing Farming with Acretrader's Carter Malloy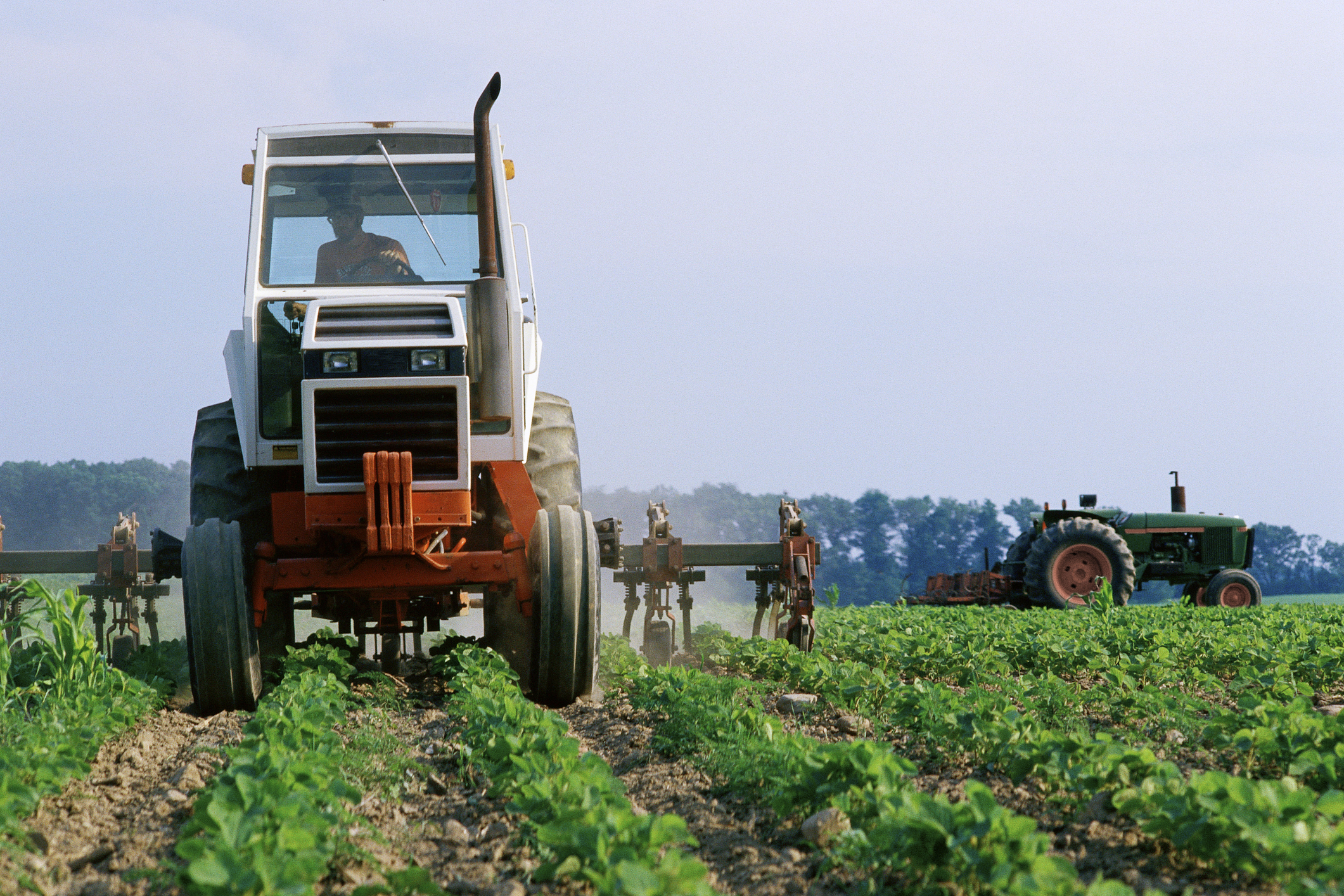 With digital transformation impacting every nook and cranny of the country and a recession looming on the horizon, one particular asset class may attract more attention from investors—farmland. In 2021, rural-land farms occupied a total area of approximately 895 million acres in the United States. This particular type of asset has enjoyed historically favorable returns with low volatility. However, the high cost of entry and the burden of farm management has kept farmland inaccessible to the average investor.  All the while, farmers have historically faced deep challenges accessing the capital they need to do their business.
Enter Carter Malloy, the founder and CEO of AcreTrader, an online farmland investment company based in Arkansas, US. The company was established in 2018 and raised over $5 million in a seed round with investments from RZC Investments, Revel Partners, and other angel investors. In March 2021, it raised an additional $12 million in capital in its Series A funding round.
Malloy's origin story was one not too dissimilar from Dr. Chris Brummer's.  Like Brummer, who grew up in Fayetteville, Mr. Malloy, too, was raised in state, eventually moved to San Francisco where he was involved in technology, and moved back.  
The idea was born when Carter Malloy began to understand the problem that plagued rural America. Farmers looking to grow their business lacked opportunities to raise capital outside of their local banks. On the flip side, many investors were on the lookout for diversifying their investment portfolios but did not possess the necessary capital to invest in farmland and were not well versed in managing a farm. AcreTrader was formed with the mission to serve both farmers and investors.
In a nutshell, the AcreTrader platform allows accredited investors to invest in farmland, while renting out the farmland to prospective farmers. Farmers, Malloy notes, are ultimately business people.  But as they retire, younger farmers cannot always purchase their farms.  Acretrader helps finance transactions where they purchase and lease back the land to farmers for long term relationships where farmers in turn can build larger businesses in their own right.  Accredited investors can then choose prospective farm opportunities, conduct proper checks, and invest in land by completing monetary transactions and legalities. The firm also charges investors a management fee and runs a real estate brokerage. AcreTrader then arranges each farm offering in a distinct limited liability company (LLC) and offers shares to investors via its web platform. Each LLC is divided into shares equal to one-tenth of an acre.  According to AcreTrader, the company purchases fewer than 1% of the total parcels evaluated.
According to Malloy, farmland as an asset class is unique for many reasons. Historical data confirms that stock market volatility and fluctuations in the prices of gold rarely affect the price of farmland. Beyond that, it is also seen as a hedge against inflation and enjoys low volatility.  
Dr. Brummer was keen to find out more about the business whose headquarters are situated squrely in the center of his hometown.  As he explained, as someone from the region (and son of University of Arkansas's Chauncey Brummer), farmland was something he saw growing up and understood, but technology brings an entirely different set of questions to its development.  
One of which, Brummer observed, was just what information would be needed for far flung investors to make wise investments.  His wife, Rachel Loko, had helped lead missions involving getting technology to farmers for the Grameen Foundation.  But this is something different—insuring that technology delivered information, and that investors would use it to get the right answers, to the right questions.  "What exactly do you think an investor would want to know in order to invest in farmland," he asked. 
Malloy explained how investing in farmland carried with it several considerations as with any other investment. Important considerations include geography and whether the land is situated close to other farmland. This helps to ensure that there are potential ternants nearby. It's also important to ensure that the land has a good supply of water which can be accessed in a cheap and sustainable manner. Soil is another important consideration for investors. The soil on a potential farm needs to be fertile enough to produce good yields, which in turn will attract more lucrative deals. 
Malloy also discussed how the AcreTrader team has worked hard on establishing roots within the farming community in Arkansas. "We have a large team here that focuses just on what we would call the supply side of our business, and a huge portion of that is just going and spending time with farmers throughout the country and getting to know good and great farmers". "Then we can go build a business with, and, you know, that's where a lot of our supply comes from, as a farmer says, Hey if Betty Joe is retiring and I've known her for a long time. I'd love to buy this piece of land, but I don't have $3 million. I may have a little bit of money I'd like to put in, but I don't have $3 million, but I really wanna farm this and grow my business here. Can you guys finance it and purchase it? And I'll set up a great relationship with you to lease it long-term. So in that regard, it's a win-win, for the farmer and the investor."
Two important barriers that AcreTrader worked towards addressing in this space were providing education and establishing trust. Educating investors was important so that they knew the positives and negatives of investing in farmland. Establishing trust was and remains an important and difficult task. Investors remained quite skeptical in earlier stages when they saw that the company they were investing in was a small-sized startup. These challenges were tackled early on by writing white papers, keeping investors updated, and ensuring that AcreTrader was viewed as a long-term oriented company. 
Dr. Brummer was also interested to know about the talent pool being attracted by AcreTraders and whether it was local or outsourced from tech hotspots like Silicon Valley. He was pleasantly surprised to hear how Covid had changed certain mindsets about working in far-flung parts of the country. According to Malloy, much of the talent pool sourced was local but many individuals had begun moving to Arkansas daily to live and seek career opportunities.   Having people from the region who "talked a little different" from coastal bankers—and came into the office with "mud on their boots"—can make a tangible difference with farmers who need to make sure their partners understand them and their business needs.
We are big fans of  Fintech Beat—it's one of the few programs that consistently aims to provide a new angle on the story of technology, while consistently highlighting inclusion and opportunity.  But in this episode, he takes the conversation to different, but familiar terrain, highlighting the challenges facing noncoastal communities.  It's a message that should resonate—from Washington DC to the Bay.