Former Derivatives Trader Turned Entrepreneur Joins Startup Savants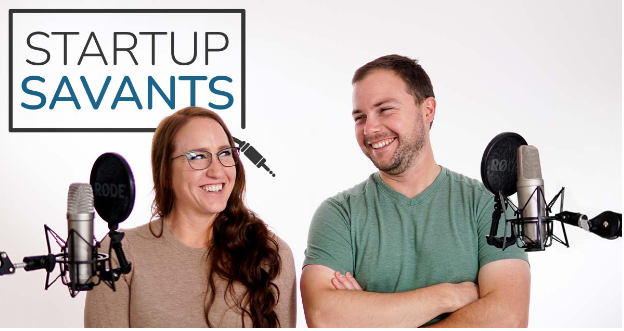 Startup Savants

is a business podcast that tells the stories behind up-and-coming startups.

Sabrina Noorani, former derivatives trader and founder of ClearForMe, joins Startup Savants to discuss launching her software-as-a-service (SaaS) startup.

ClearForMe is a startup dedicated to helping people navigate the beauty product jungle by providing factual information on a variety of products so consumers can make educated purchasing decisions.
From Wall Street to Beauty Startup Founder
Noorani was a derivatives trader on Wall Street without any experience in the beauty industry. Like everyone, however, she had experience as a consumer. She also developed a serious skin condition around her lips, which started to puff up and become infected due to an allergic reaction to a skin care product. 
Finding skin care products that were safe for her to use turned out to be a nightmare, in large part because the industry is poorly regulated. It was so difficult that at times she felt like she couldn't even take care of herself. 
"It just shows you the depth of this problem, which affects every single ingredient that you read on any ingredient list," she says during her interview with Startup Savants. "That's the 'why' behind ClearForMe: to help transform the way we consume ingredient information so we can make good decisions when we're shopping for products. It's about providing that data in a user-friendly way so you can process it and make a quick decision, versus going down the Google rabbit hole."
Noorani Joins Startup Savants Podcast
In her interview with Startup Savants, Noorani talks about launching her company and her goal of transforming the beauty industry to better serve consumers.
As she explains during her interview, she set out to design a SaaS platform that would make it easier for consumers to find beauty products that worked for them. She also wanted to help retailers and manufacturers connect with those consumers. Today, ClearForMe has a proprietary database of 1.3 million ingredients with a standardized name for each, which clarifies exactly what a product contains.
ClearForMe's primary mission is to bring sorely needed transparency to the beauty industry. "The role that we want to play … is to provide leadership around transparent information," Noorani says during her interview. "That way, customers and retailers and brands can provide the elevated service that they should be providing to their customers."  
Hear more about Noorani's story, how she's working to make the beauty industry more accountable, and the insights she has gleaned along the way.
Startup Savants Podcast 
The Startup Savants podcast is a podcast focused on startups. Created by The Really Useful Information Company (TRUiC), the podcast hosts interview founders about the stories behind their companies as they have grown.
Hosted by Ethan and Annaka, one an entrepreneur and the other a branding expert, the Startup Savants podcast brings together two viewpoints, providing listeners with a well-rounded perspective on the startup ecosystem and business insights. 
Hear from a variety of real startup founders from around the globe and with varying backgrounds, making their startup idea a reality. Learn from experts sharing their industry knowledge on venture capital, securing funding, and more on the Startup Savants podcast. 
Final Thoughts
Sabrina Noorani's interview on Startup Savants details her journey from Wall Street to entrepreneur, how she's shaking up a moribund $500 billion industry, and how listeners can apply lessons learned from difficult life experiences to their own companies.
You can find the Startup Savants podcast on Apple Podcasts, Google Podcasts, or wherever you listen to podcasts.