Get Your Roll On Skate Show Is Coming To A Streaming Platform Near You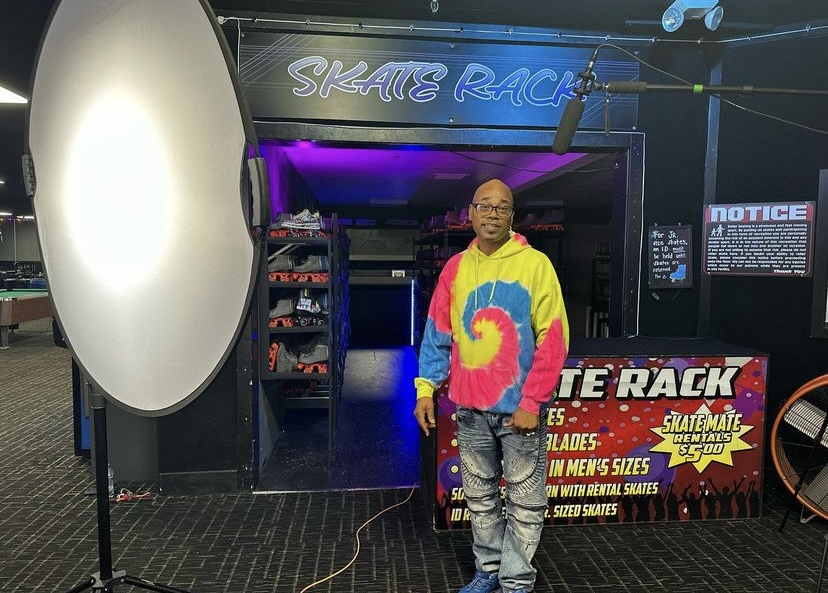 Richard "Swoop" Whitebear, a famous professional choreographer who has worked with many major Artists, Actors & other major Choreographers. Created the skate show "Get Your Roll On" which showcase skaters across the world competing for a contract and a chance to win cash and prizes.
Swoop has been a professional choreographer since 1990, starting his career with MC Hammer a well-known rap artist. Born and raised in Kansas City Missouri, swoop then decided to move to Los Angeles, where he was given the opportunity to work with many other known major artist's , helping him start
a new life in Los Angeles in 1993, which he calls his second home. Artist include Tisha Campbell, Heavy D, Brandy, Monica, Aaliyah, Busta Rhymes, Will Smith, Dr.Dre, Snoop, New Edition, BSB, JLO, Madonna, Whitney Houston, Justin Timberlake, Michael Jackson and many more. Dancing and choreographing all over the world with a dream, and mission to create and entertain, while helping Artist develop their skills. Taking his expertise to the big screen with help from the talented Ashley Imani.
Ashley Imani, the former Houston, TX resident now turned social media superstar thanks to her viral videos that even got the attention of Usher. The aspiring rapper has loved creating since childhood. From playing piano as a toddler to crafting verses in college, she was destined to be an entertainer.
Born and raised in Los Angeles, Ashley is no stranger to stardom and the city's reputation as a hub for talent. Raised on legendary influences like Missy Elliot and Michael and Janet Jackson, plus modern mainstays like Drake, Nicki Minaj and Kendrick Lamar, Ashley was eager to make space for her own name among the greats.
Raised in a skating household (her Mom managed LA's famous World On Wheels rink for years), Ashley donned her first skates at 10-months old. She's a pro on wheels and her skills are on full display on her Instagram, where she regularly posts herself dancing and skating to her favorite songs.
The videos have gone viral on major publications like Complex, BET and TheShadeRoom and she's appeared in music videos and more, showcasing her love for skating and her skills as a performer.
With Swoop and Ashley joining forces , bringing their ideas to life, Get your roll on will be an American Idol on Wheels. Also involved as Executive producers and producers are, Rapper SKG (Helecia Choyce ) , Giovanni W and Joel Holley