Gulf South Technology Solutions Expands Offerings to Provide IT Services for Engineering Firms

Baton Rouge, LA – May 23, 2023 – Gulf South Technology Solutions, a leading technology solutions provider, is excited to announce the expansion of its services to cater specifically to engineering firms. 
With a strong focus on delivering innovative IT solutions, Gulf South Tech aims to empower engineering firms with cutting-edge technology and seamless support to enhance their operations.
In today's digital age, engineering firms face unique challenges when it comes to managing their IT infrastructure and protecting their valuable data. Recognizing this need, Gulf South Tech has strategically expanded its offerings to provide specialized IT services tailored to the specific requirements of engineering firms. 
By leveraging their extensive expertise and experience in the technology industry, Gulf South Tech aims to streamline operations, improve efficiency, and ensure data security for engineering firms in Baton Rouge and beyond.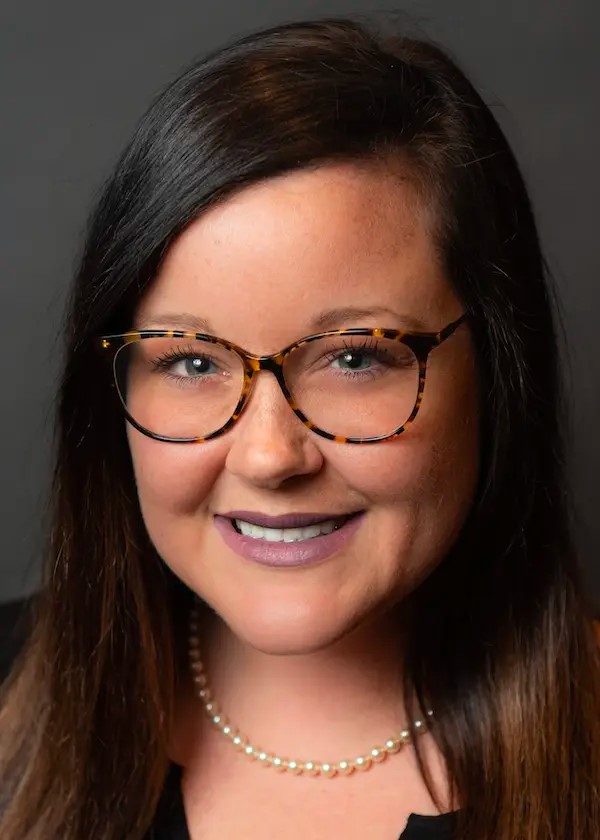 Kelsie Moak, Business Development Manager at Gulf South Technology Solutions, expressed her enthusiasm about this expansion: 
"We are thrilled to extend our services to engineering firms and support their technological needs. With our comprehensive IT solutions, we aim to empower these firms to thrive in a rapidly evolving digital landscape. Our team is dedicated to delivering exceptional service and fostering long-term partnerships with engineering firms in Baton Rouge and throughout the region."
Gulf South Tech understands the specific IT challenges engineering firms face and has designed its services to address these needs. Kelsie Moak further elaborates on the unique benefits that engineering firms can expect from Gulf South Tech's expanded IT services:
Network Infrastructure:
"Our team of highly skilled professionals works closely with engineering firms to design and implement robust network infrastructures tailored to their specific needs. We understand the importance of seamless connectivity, high-speed data transfer, and efficient collaboration among team members in the engineering industry. Our network infrastructure solutions ensure that engineering firms have a reliable and secure IT backbone to support their operations."
Data Security:
"Data security is a top concern for engineering firms, given the sensitive nature of their data and the increasing frequency of cyber threats. At Gulf South Tech, we offer comprehensive security solutions to protect engineering firms' valuable data from unauthorized access and potential breaches. We implement cutting-edge technologies such as firewalls, encryption, and intrusion detection systems, coupled with regular security audits, to ensure that engineering firms have robust defenses in place."
Cloud Solutions:
"With our customized cloud solutions, engineering firms can harness the power of cloud computing to store, access, and collaborate on critical data and projects from anywhere, anytime. We understand that flexibility and scalability are vital for engineering firms, especially when working on large-scale projects. Our cloud solutions provide the necessary scalability, data redundancy, and efficient disaster recovery mechanisms to ensure seamless operations and business continuity."
Managed IT Services:
"Our managed IT services are designed to alleviate the burden of day-to-day IT management for engineering firms. We provide proactive monitoring, troubleshooting, and maintenance to ensure optimal performance and minimize downtime. By entrusting their IT infrastructure to us, engineering firms can focus on their core competencies, knowing that their technology needs are in capable hands."
Gulf South Tech believes in a personalized approach to IT services, catering to the unique needs of each engineering firm. Kelsie Moak emphasizes the importance of understanding clients' pain points and tailoring solutions accordingly:
"We conduct thorough assessments of each engineering firm's IT infrastructure to identify pain points and challenges specific to their industry. Our team works closely with clients to develop personalized IT strategies that address their unique requirements. We are committed to building long-term partnerships with engineering firms, helping them achieve their goals through technology."
About Gulf South Technology Solutions:
Gulf South Technology Solutions is a trusted technology solutions provider based in Baton Rouge, LA. With a team of highly skilled professionals and a customer-centric approach, Gulf South Tech offers a wide range of IT services and solutions to businesses across various industries. They are committed to delivering innovative, reliable, and scalable technology solutions that drive growth and success for their clients.
For media inquiries or more information, please visit the Gulf South Technology Solutions website.