Gustavo de Aristegui: We want to not only transfer tech, but develop it together
Prime minister Narendra Modi's 'Make In India' initiative presents the European country with an additional opportunity to strengthen its economic ties with India. Ambassador of Spain in India, Gustavo de Aristegui, speaks with Huma Siddiqui.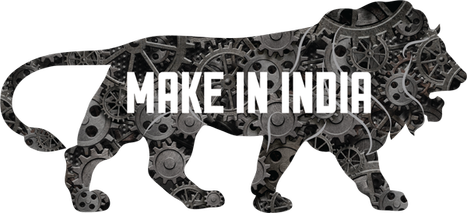 Spanish companies are pitching in sectors like infrastructure, transport and energy, areas in which Spain has proven prowess. Spanish investment in India has been over $1.3 billion. India's total investment in Spain is valued at around 605 million euros. Seeking to give a strategic cast to bilateral ties, the two countries have inked defence pact that entails, among other things, exchanging defence-related experience, information, encouraging visits of personnel, collaboration in the defence industry and other similar areas of cooperation. Prime minister Narendra Modi's 'Make In India' initiative presents the European country with an additional opportunity to strengthen its economic ties with India. Ambassador of Spain in India, Gustavo de Aristegui, speaks with Huma Siddiqui. Excerpts:
Make In India is the new mantra of India in all sectors and especially in defence. How much is Spain participating in this?
We are very excited and we have done our planning very carefully. It is not only about transferring technology and building together in India, it is about developing technology together.
We are very clear about this and we want this to be a fulfilling partnership, based on trust, mutual respect and mutual beneficial conditions. Many Spanish firms have shown an interest in selling high-tech weaponry to India. Spanish defence companies such as Indra are already engaged with the Indian armed forces in the areas of radar and communication.
Take the C-295, which is 100% Spanish, that has got approval by the government for the Avro's replacement in the Indian Air Force. This is the first Make In India project. The platform is so good. It is best of the class and 21 air forces around the world have it; no other aircraft of this sort has that record. The MRTT is a great aircraft. It is 47% Spanish project because all the refuelling technology, especially the boom, is Spanish. The design is accurate to the millimetre and it is unbeatable. It has won every tender till date.
The Indian authorities have noted that Spain is a world player in a lot of aspects that have not been taken into account before. We are the sixth largest industrial defence country in the world, just after the five permanent members of the (UN) Security Council. The sixth largest producer and exporter of defence technology is Spain, bigger than Germany, Italy, Israel, South Africa and Brazil.
Is Navantia participating in any Indian Navy programmes?
In today's fast-paced operational scenario, a supply ship can be a much-sophisticated combat support ship, and Spain would be happy to be involved from the design to the building stage. We believe that Navantia's S-80 Submarine, which is in the final stages of construction for the Spanish Navy, could be a good reference for the P-75I. Navantia forms part of the Scorpene India consortium with DCNS of France. It is providing design and transfer of technology to Mazagon Dock Limited to build six Scorpene submarines for the Indian Navy under Project-75. The project is progressing well. We are eagerly waiting to see the Navantia and DCNS design inducted into the Indian Navy's service. Also, Navantia is following two big projects: The second line of submarines with air-independent propulsion (AIP) named Project P-75I and the IN's landing platform dock (LPD) project.
The Indian Navy was planning to build tankers to look after big ships like the aircraft carriers and some LPDs like INS Jalashwa, as also six more diesel-electric submarines with AIP. The Spanish submarines, designated S-80, are using an innovative AIP system to charge fuel cells, similar to those in the US space shuttle programme.
Navantia has an MoU with Larsen and Toubro (L&T), which is already working with the Indian Navy in heavy engineering and has built parts of the indigenous nuclear submarine INS Arihant and the fast attack craft (FAC) built by Goa Shipyard. Navantia and L&T are working jointly on building four LPDs like INS Jalashwa for amphibious military operations and disaster relief for the Indian Navy. Navantia is looking at the possibility of working with DRDO at some stage to share our expertise in making AIP for submarines.
The P-75I is a very attractive programme for us. It involves the design and construction of six AIP submarines under a quite interesting industrial arrangement with a compromise between 'Buy' and 'Make India'. The first two submarines are meant to be built at the designer's facilities abroad and the remaining four submarines will be built between Mazagon Dock and Hindustan Shipyard. The P-75I has been on the table for quite some time already and Navantia has responded to IN's request for information (RFI). We are now waiting for the request for proposal (RFP) to be issued before the end of this fiscal year.
Civil aviation is a very important thing because it is going to boost the relation of the two countries; we are exploring the possibility of a direct flight between Madrid, Barcelona and New Delhi with Air India. It is on the table. We are in discussions with the civil aviation ministry about considering Madrid as a hub cooperation between India and Spain to link India to Latin America.
The Spanish company Indra has a presence in India.
It has a significant presence in India, where its radars control most of the air space. The company holds almost 90% of market. It is the biggest player in air traffic controls systems. Indra is the biggest in that sector in the world; even in Germany, they have an overwhelming share and in Europe, it is 60 %; and in the US, 35%. Spain has some of the most advanced systems of air traffic control, some of the most advanced civilian radars and systems. It is absolutely amazing to see Indra is the world's leader in this field. Indra has a significant presence in India, with a Delhi office, and major contracts such as the ticketing management system for the Delhi and Mumbai Metros. In turn, it also holds a strategic position in air traffic, with 80% of air space controlled by the company's radars and 38 airports using its navigation systems. Additionally, the Airports Authority of India (AAI) commissioned Indra to modernise Delhi's air control centre, one of the country's most important centres and from which one of the greatest air traffic areas is managed, including operations at Delhi's Indira Gandhi International Airport.
There is much interest in Spanish smart cities in India. What kind of collaboration are you seeking?
Spain is definitely willing to share good practices and partner with India on the smart cities journey it has recently embarked upon. I am enthusiastically and personally involved in promoting the twinning of the two capital cities, Madrid and Delhi. There is also an R&D and co-creation dimension in our bilateral co-operation, as Spain and India jointly manage several industry-driven R&D initiatives in promoting and financing joint projects in fields like ICT, cleantech and Smart Cities. Of particular interest is a project for efficient planning and scheduling for bus rapid transit between Spanish company GMV, SA and Indian company Nano Kernel, selected for funding in 2014. Other Indo-Spanish consortia have shared proposals in areas like modelling, mobility, smart grids and smart health, presently under evaluation.
We are in favour of 'Make in India' and our companies are already there in renewable energy, sanitation or water treatment etc. We have proven Spanish competency in high-speed railway and sustainable Metro systems across the world. Spanish firms are market leaders in India in some of the verticals. Spanish companies abide by the rules of the tender and the laws of the country.