Hexane-free Protein Market Report Covers Future Trends with Research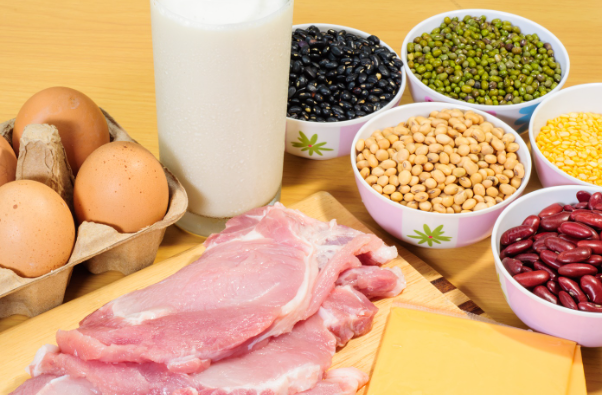 Vegetarianism has become increasingly popular around the world in recent years. According to Future Market Insights (FMI), this development is anticipated to have an impact on demand for plant-based products, particularly plant-based proteins like hexane-free protein.
Plant protein has become a substitute for other proteins such as animal proteins, egg protein, and others as a result of the expanding vegan movement. Veganism has grown in popularity as people become more conscious of living more compassionate and sustainable lifestyles. As a result of this trend, demand for natural and vegan products has soared. This had a favourable impact on the hexane-free protein market, which was valued at US$ 102.9 million in 2021.
The energy and sports nutrition business is predicted to grow in demand as people place a greater emphasis on health and wellness. In fact, it is expected to continue to be the most popular end user, accounting for more than half of all sales in the global market.
Expansion continues to be favoured throughout North America.
Domestic botanical food producers in the United States and Canada are subject to fewer governmental restrictions. Despite the FDA's definition of "botanicals," it has no authority over their manufacturing in the United States. Botanicals and botanical meals are also being sold in Canada by manufacturers who have developed domestic shops. These improvements are critical for the hexane-free protein market's growth in North America.
The following are the main takeaways from the Hexane-free Protein Market Study:
The global hexane-free protein market will develop at a 9.6% CAGR due to a growing focus on health and wellness.

Consumers in the United States place a high value on health and wellness. This has effectively cemented America's dominance.

The United States is estimated to account for more than 80% of all sales in North America.

In 2021, the expansion of the food and beverage sector will allow the UK market to rise by just under 10% year on year.

While Germany is expected to lead hexane-free protein sales in Europe, Spain is expected to increase at a faster rate.

As consumers seek plant-based protein alternatives, China will account for more than half of all sales in East Asia.
Plant-based products are becoming increasingly popular.
Vegan products are becoming more popular these days. Plant-based food retail sales in the United States climbed by 11.4 percent to $5 billion last year, according to the SPINS poll. As a result of increased worries about personal health and animal welfare, people are avoiding using animal products. Companies must label their products according to strict organic guidelines.
If organic food products are 100 percent authorised or contain solely organic ingredients, they must be labelled. The availability of this information will satisfy customers looking for products with a variety of health and nutritional benefits.
Furthermore, while people are increasingly prepared to pay more for premium or natural items with high nutritional value, the expanding number of private label companies and large marketing and advertising expenditures for organic goods create a sense of legitimacy to purchase the product.
Who is the victor?
Axiom Foods, Inc., Nutiva Inc., Now Health Group Inc., ABF Ingredients, Ingredion Inc., Cargill Inc., New Protein Global Inc., Milk Specialties Global, Merit Functional Foods, and others are some of the main firms that offer Hexane-free Protein.
Hexane-free protein manufacturers are focusing on selling goods through various online shops in order to meet a big customer base. Because food and beverage products are often perishable, they must meet consumer expectations and adhere to rules.
Hexane-free protein Market by Category
Product Type
Isolate

Concentrate

Flour
Form
End Use
Beverages

Dairy-based Beverages

Functional Beverages

Others

Cosmetics & Personal Care

Breakfast Cereal & Cereal Bars

Energy & Sports Nutrition

Bakery Products

Dairy Products

Others
Region
North America

Latin America

Europe

East Asia

South Asia

Middle East and Africa (MEA)

Oceania
The Report Answers the Most Important Questions
Which market for hexane-free protein is the most lucrative?
Europe is the most important market for hexane-free protein, accounting for 50.6 percent of the entire global market.
Hexane-free protein is preferred in which form?
In 2021, the powder form of hexane-free protein had a market value of US$ 102.9 million, with a CAGR of 9.6% predicted from 2021 to 2031. Throughout the projected period, it is also expected to be the more preferable form of hexane-free protein.
Which firms are the most prominent in the hexane-free protein market?
Axiom Foods, Inc., Nutiva, Inc., ABF Ingredients, Cargill Inc, Ingredion Incorporated, Austrade, Inc., Now Health Group Inc., and others are among the top providers of hexane-free protein.