Hotel Hunt: Unveiling Expert Tips for Scoring the Best Deals on Accommodation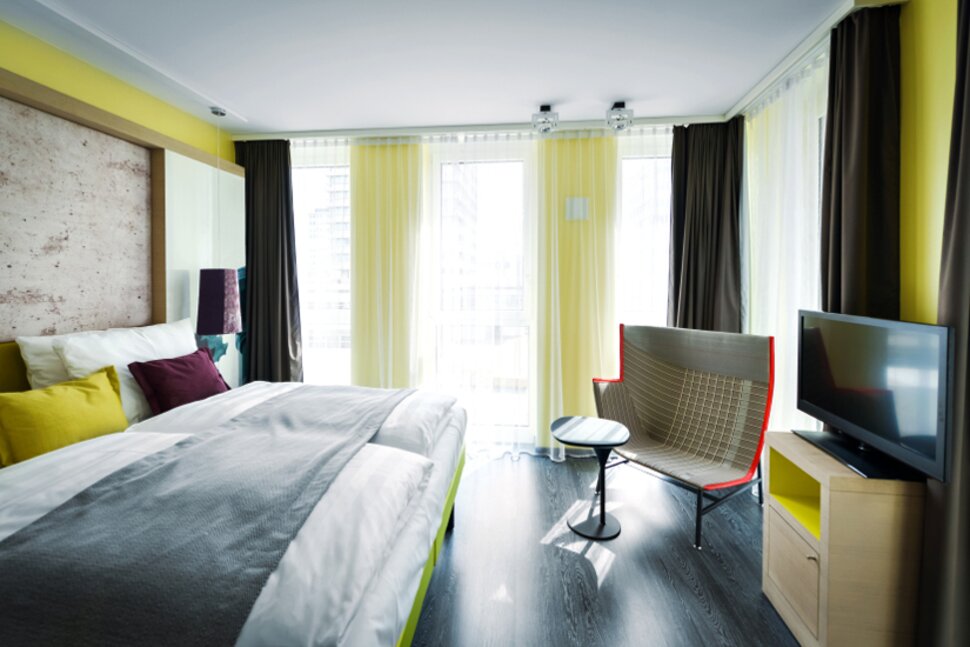 Finding the perfect hotel at an affordable price can be a daunting task, especially with the vast array of options available online. Fortunately, with the right strategies and tools at your disposal, you can uncover incredible deals and make the most of your stay. In this article, we'll reveal expert tips for scoring the best deals on accommodation, along with a recommendation for an invaluable tool – Hotelhunter.
Plan Your Trip Well in Advance
Planning your trip well in advance is one of the oldest tricks in the book for securing fantastic hotel deals. By booking your accommodation months ahead of your travel dates, you're more likely to find lower prices and have a wider selection of options. Hotels often offer early bird discounts and promotions to fill their rooms early.
Flexibility is Key
Being flexible with your travel dates can lead to substantial savings. If you can shift your trip by a few days or even a week, you might discover that hotel prices vary significantly from one date to another. Use tools like Hotelhunter to compare prices for different dates easily.
Utilize Hotel Comparison Websites
One of the most efficient ways to find the best hotel deals is by using hotel comparison websites. These platforms aggregate prices from various booking platforms, helping you find the most affordable options in just a few clicks.
Hotelhunter  is a top-notch option for comparing hotel prices from the most popular booking platforms. With a user-friendly interface and extensive database of hotels, it simplifies the search process, ensuring that you get the best value for your money.
Sign Up for Loyalty Programs
Many hotel chains offer loyalty programs that reward frequent guests with exclusive discounts and perks. Sign up for these programs, even if you don't stay at a particular chain often. You never know when a loyalty program can lead to significant savings.
Look for Package Deals
Consider bundling your hotel stay with other travel arrangements like flights or car rentals. Booking a package deal can often result in substantial discounts compared to booking each component separately. Hotelhunter allows you to search for such packages easily.
Explore Alternative Accommodation Options
Hotels are not the only accommodation option available. Platforms like Airbnb and Vrbo offer a wide range of unique and cost-effective places to stay. Depending on your preferences, you might find a cozy apartment or a charming cottage that suits your needs perfectly.
Hunt for Last-Minute Deals
If you're spontaneous and don't mind a bit of uncertainty, last-minute deals can offer incredible savings. Hotelhunter provides a convenient way to find last-minute hotel deals in various destinations, including Barcelona. These deals can be a steal if you're willing to make a quick decision.
Read Reviews and Ratings
Before making your final decision, be sure to read reviews and ratings from other travelers. Websites like TripAdvisor and Yelp offer valuable insights into the quality and service of hotels. Remember that a lower-priced hotel with excellent reviews can be a better choice than a more expensive one with poor feedback.
Contact the Hotel Directly
Sometimes, reaching out to the hotel directly can lead to discounts that aren't available online. Inquire about special promotions, group rates, or corporate discounts. Speaking with the hotel staff can also help you get personalized recommendations based on your needs.
Use Maps to Your Advantage
To ensure you're booking a hotel in the right location, use Google Maps to explore the area around your chosen hotel. You can check for nearby attractions, restaurants, and public transportation options. This way, you'll have a better understanding of the hotel's surroundings before making your reservation.
Check for Hidden Fees
Before confirming your reservation, review the hotel's policies and check for hidden fees. Some hotels may charge resort fees, parking fees, or other extras that can significantly increase your overall cost. Knowing about these fees in advance can help you budget accordingly.
In conclusion, scoring the best hotel deals requires a combination of careful planning, smart research, and utilizing the right tools. Hotelhunter is an excellent resource for comparing hotel prices from various booking platforms, ensuring you get the most value for your money. Whether you're planning a trip to Rome or seeking last-minute hotel deals in Barcelona, Hotelhunter can help you find the perfect accommodation that suits your preferences and budget. With these expert tips and the assistance of Hotelhunter, you're well on your way to enjoying an unforgettable and cost-effective stay during your travels.