How Content Marketing Can Improve Your Sales Cycle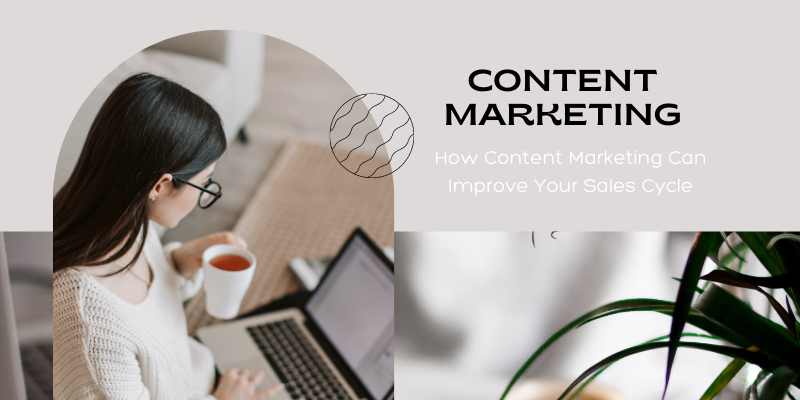 Content marketing is essentially a type of advertising focused on creating, publishing, and promoting content for an audience online. It's one of the easiest types of advertising to set up because it doesn't require any upfront cost except your time. The value of content marketing, then, becomes clear when you realize that content can boost your website's traffic and sales.
For many companies and business owners, content marketing is the most effective way to promote a product or service. The reason why is that it allows you to reach a large audience without spending a penny, whereas other forms of advertising require significant amounts of capital. It's also the most flexible strategy to use, as opposed to traditional marketing strategies, such as print, television, or radio advertisements. With traditional marketing, you're limited to the space provided for your ad and the time it's broadcasted in. With content marketing campaigns, you can publish your content anytime, anywhere. Unlike print media, television, or radio ads, content can be distributed instantly to your target audience.
To get the most out of your content marketing campaigns, you need to create relevant content that your target audience will find informative and interesting. Make sure to avoid selling or promotion of products and services, as content marketing is strictly promotional. Instead, focus on providing information on a specific topic that relates to your business or service. You should also use content to develop and maintain relationships with your audience, as this will ensure that they continue to use or visit your website in the future.
Another key component to content marketing is creating content that is Search Engine Optimized (SEO). SEO is a critical element of any smart and effective online brand strategy. Without good SEO, your brand will not have a place in the world of cyberspace. One of the key elements of SEO is creating high-quality, original content that is relevant to your business. A great way to achieve this goal is through the process of social media integration.
Social media integration is a critical strategy for content marketing. Social media websites such as Facebook, Twitter, and YouTube are used by millions of people throughout the United States. By using these sites to promote your products and services, you are able to connect with potentially hundreds or thousands of new potential customers each day. Social media allows marketers to share relevant content with their audience and allows them to communicate with prospects on a personal level. The potential for growth and profit is endless when it comes to this strategy, especially when it comes to developing relationships with your potential customers.
Content marketing is one of the best strategies to create content for your business. It allows you to develop long-term relationships with your audience, create relevant content, and increase traffic to your site. This form of internet marketing is incredibly easy to learn, requires minimal capital, and can dramatically boost your sales cycle. If you want to create an immediate impact on your audience, content marketing should be an integral part of your marketing strategy!