How to Create a High-Tech Home That Still Looks Good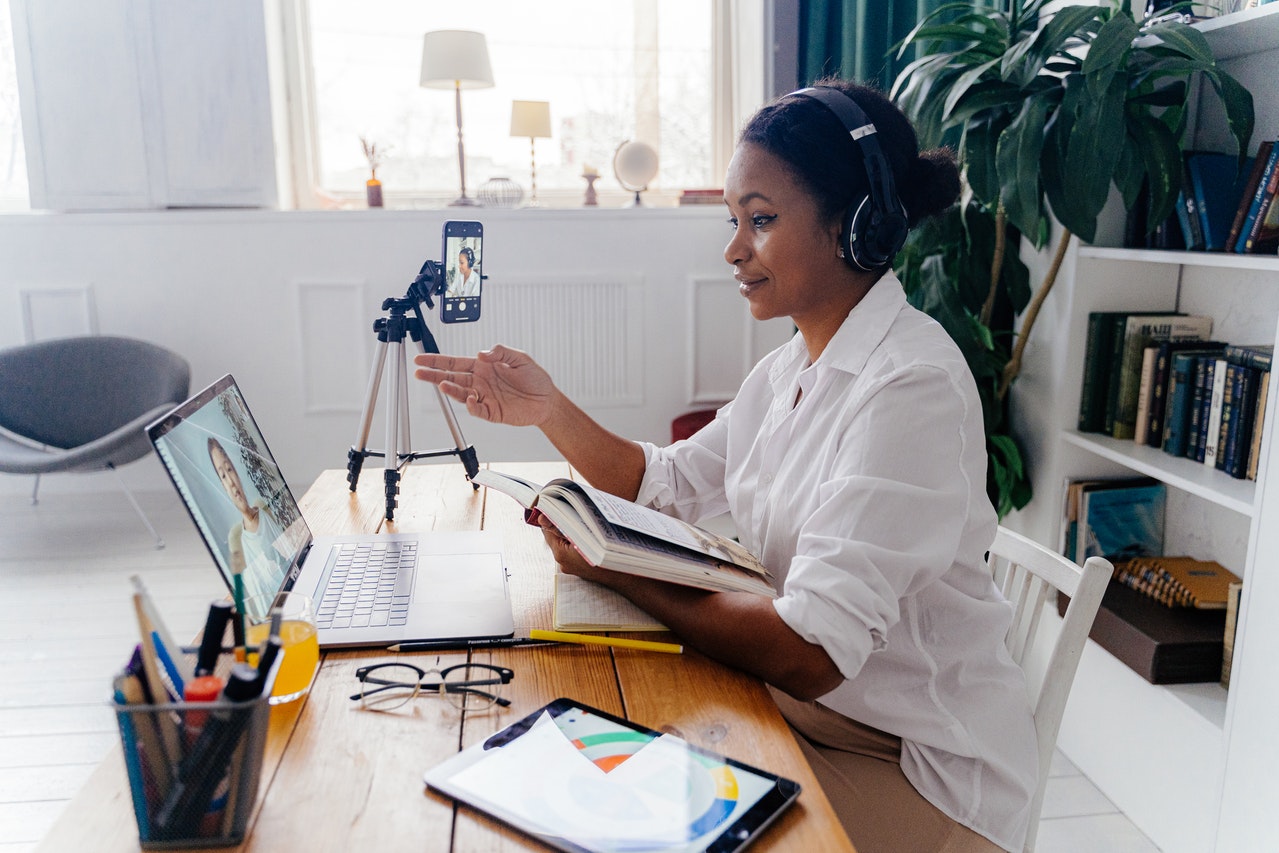 Smart home technology has come a long way over the past five years and is finally functional and accessible (price-wise) to the vast majority of the marketplace. However, for many homeowners, there's still one major issue: How do you integrate technology into the home without making your house look impersonal, cold, or overly "techy."
In other words, is it possible to blend high-tech features with comfortable and approachable aesthetics?
4 Tips for Blending High-Tech and High-Style
Rewind several years and homeowners had to make a choice between having a smart home and having a home that looked great. If you went with early model smart home technology, it meant embracing a spaceship-like aesthetic with big boxes, cords, and blinking sensors.
But fast forward to today and wireless technology, smaller device sizes, and more finish options mean you can design an attractive smart home and enjoy the best of both worlds.
Let's review several suggestions.
1. Hide Cords
Nothing makes a space look more disorganized than having a bunch of cords strewn across floors, walls, and tabletops. Unfortunately, many devices still need cords in order to function. The key is to strategically hide them for a neat, seamless appearance.
TV cords. There's nothing more distracting or stylistically disruptive in a space than a bunch of cords spilling out of a TV and running down a wall or mantel. Thankfully, there are several ways to fix this issue. The best option is to have an electrician run a new outlet up the wall directly behind the TV. If this isn't practical, you can hide wires inside of cord sleeves that can be affixed and painted the same color as the wall.
Smart speaker cords. If you have a smart speaker, like a Google Home or Amazon Echo, find a way to hide the chords. One easy option is to place the smart speaker inside of a basket on the counter. This allows you to run the cord through the basket and keep it totally hidden.
Phone chargers. If your phone has wireless charging capabilities (as most newer models do), we highly recommend utilizing this feature. And if you're a little handy, you might even be able to affix your charger beneath the surface of your nightstand or desk for a totally wireless charge. (This video tutorial shows you how.)
If you do nothing but hide your cords, you'll already be miles ahead of most homeowners. However, there are plenty of additional steps you can take to blend your high-tech home with high-style.
2. Build Features Into the Home
Look for ways to build features into the home, rather than adding them as standalone items. For example, don't just plug in a heater on your porch and stick it in the corner. Install an outdoor heater in the porch ceiling.
Or if you're going to place speakers around the home, have a licensed electrician hardwire them into your main living areas and sync them on the same control system. This gives your house a much more cohesive look and feel.
3. Use Smart Lighting
A lot of innovation has occurred in the world of smart lighting over the past year or two. LED strip lighting is now extremely affordable and easy for anyone to install. You can install it behind TVs, under kitchen cabinets, or even in a bedroom or office area.
Best of all, you can set them on timers and control the color and brightness from a mobile app. You can also purchase smart bulbs and place them in traditional fixtures. All of these lights can then be synced on a system to give you total control (whether you're at home or on the go).
4. Conceal Your Router
Okay, we all have routers – and they're all extremely ugly. They're the electronic version of spaghetti, with tangled cords going everywhere. If possible, try to place your router in a room you don't use very often (preferably a closet). But if your router must be out in a main living area to get a good signal, conceal it in a box or basket. Just make sure it has adequate venting to avoid overheating. If interested, here are several router concealing products.
Adding it All Up
It's easier than ever to marry smart home features to a beautiful home design. If you follow the tips outlined in this article, you can have a state-of-the-art house (from a functionality standpoint) that still looks gorgeous and welcoming.
Take your time and create a plan that will work for your family and your space!