How to Enroll in an MBA Program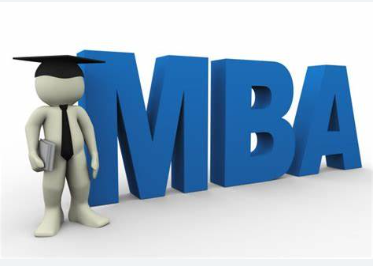 There are a few things you'll need to do in order to enroll in an MBA program. First, research programs to find the one that best suits your needs and interests. Once you've decided on a school, you'll need to complete an application and submit it along with your transcripts, test scores, and letters of recommendation. You may also be required to attend an interview. Once you've been accepted, you'll need to pay your tuition and fees and then you'll be ready to begin your MBA program!
We're here to break down each of these steps, so you can be informed on how to guarantee your spot in your dream MBA program! Below are some things to keep in mind when enrolling in your MBA Program. Consider these pointers when enrolling in your favorite program, such as  an online MBA program.
What is an MBA?
An MBA is a Master of Business Administration, and it is a degree that is sought after by many business professionals. MBA programs typically last two years, and they cover a broad range of topics that you can specialize in such as accounting, finance, human resources, and more. Many MBA programs also require students to complete a capstone project or thesis in order to graduate.
A capstone project can help you network and become an expert in the business world. Ask ahead of time for possible capstone projects, and start thinking early about what you would like to present to your professors and to your college.
Enrolling in an MBA Program
You need a bachelor's degree to enroll in an MBA program. The MBA is a professional degree and most MBA programs require that applicants have a bachelor's degree. However, there are some MBA programs that do not require a bachelor's degree for admission. These programs may have different requirements, such as work experience or other qualifications. MBA programs typically require that applicants have a bachelor's degree from an accredited institution.
MBA programs typically have a minimum GPA requirement for admission, but the specific GPA requirements vary by program. MBA programs typically require that applicants take the GMAT or GRE for admission. MBA programs may also have other requirements, such as letters of recommendation or essays. Contact the MBA programs you are interested in to learn more about their specific requirements. Some schools, such as the TAMU online MBA, might waive GMAT and GRE scores if you have a higher GPA.
Budget For Your Enrollment
When considering enrolling in an MBA program, one of the key factors to consider is the cost. MBA programs can be expensive, as much as $100,000, so it's important to create a budget and plan ahead financially. Here are some tips on how to plan a budget for your MBA:
Determine the Cost of Attendance: The first step in creating a budget for your MBA is to determine the cost of attendance. This includes tuition, fees, books and supplies, room and board, and other miscellaneous expenses. Once you have an estimate of the total cost, you can start planning how to pay for it. Online courses are typically much less than regular MBA courses.
Consider Financial Aid: If you need help financing your MBA, there are a number of options available, including scholarships, grants, and loans. You can also look into employers who offer tuition reimbursement programs.
Make a Plan: Once you have an idea of the costs involved and how you will finance your MBA, you can start creating a budget. Begin by estimating your income and expenses for the duration of the program. Then, look for ways to cut costs and save money. For example, you may want to consider living at home or in a cheaper apartment during your MBA program.
Stay on Track to Enroll For your MBA
Don't lose sight of the benefits of your MBA, and continue to plan your enrollment ahead of time! Research the benefits of an MBA and enroll as soon as possible.