How to Live Stream a Class Online
Kathy, an eLearning business expert, Influencer, and business advisor. I have also written several posts related to the eLearning niche which has attracted readers.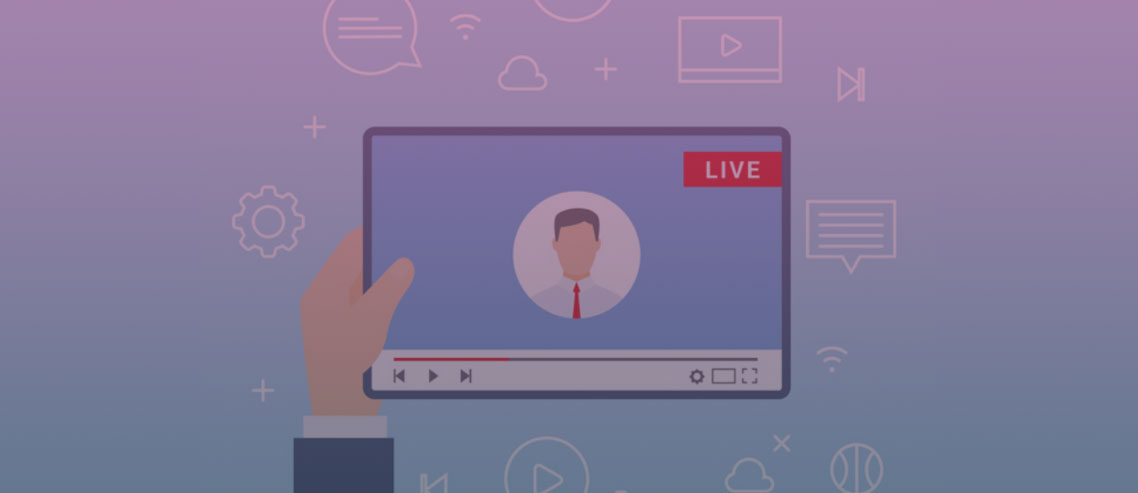 Classrooms have changed dramatically in the past year, especially due to the closure of schools and universities during the pandemic. With lockdowns and social distancing, online teaching is gaining popularity among both students and teachers. Considering the current scenario, which is not likely to change soon, you must also consider live streaming your classes to reach a wider global audience. Live streaming online classes requires adopting a new approach and mastering new skills. If you have the right setup and a solid engagement plan, you are most likely to reap success with live classes. 
Live streaming online classes
When it comes to teaching online, there are multiple options, and you can choose one depending on your goals—one method of connecting with your students is through live streaming. While pre-recorded videos and online courses are also great teaching tools, live streaming is more powerful as you can connect with students in real-time, just like in face-face classes. If you are planning to take online classes and wondering how to setup a virtual classroom to live stream your classes, let's discuss it. 
Get the setup ready
To recreate the real classroom ambiance, you must ensure you get the setup right. For that, make sure you invest in the best equipment like:
HD video recording camera or smartphone

Microphone

Lighting set up

An Encoder

Internet or Wi-Fi device
Investing in the best quality equipment is important to broadcast great quality streams. 
With that said, investing in professional-grade live streaming equipment is necessary in the online education realm. But just make sure not to compromise on the quality of streams. 
Stable internet connection
Maintaining a steady internet connection is a critical yet tricky part of live streaming online classes. While you can use cellular data or Wi-Fi, it is common to face signal fluctuation issues with both. A better option is a hardwired internet connection. Make sure you perform a speed test ahead to ensure reliable live streams. To stream online classes live, without any signal weakening, you must at least have an upload and download speed of 4Mbps. Depending on the tools you use for interacting with your students, you might need an even faster connection.
Choose your live streaming platform
To live stream your classes, you need a platform that helps you connect with students and supports your unique requirements and goals. Using free solutions is an option, but if you want the platform to support the customized requirements, it is recommended to build a virtual classroom of your own. Having an online tutoring site is imperative for tutors and tutoring businesses so that potential clients can come and look for the services. With Google searches for online teachers on the rise, having a well-structured and professional website not only helps you attain an edge over the competition but also provides value to your visitors. By analyzing your requirements and business goals, you can choose an online tutoring software to build a full-fledged tutoring site. Make use of the trial to explore the features and functionalities of the solution you choose. Take time to identify your business goals, target audience, essential features, etc., to customize the functionalities of the website.  
Prepare lessons for your live classes
Before preparing lessons, create a lesson plan to define what you are going to include in your lessons and how you are going to structure it. Use Q&A sessions and worksheets to engage your students. Leverage your experience and expertise to create interactive study materials and lessons that resonate with your students. 
Plan how you would be presenting your content to your students. If you are using real whiteboards, make sure you can include that in the camera's view. You can also use online whiteboards to illustrate your teachings. One day before the live class, rehearse your class in front of the camera just like how you would talk to your students. It is a great idea to record the class as you can go through it to make any additions or modifications.  
Revenue generation techniques
When you are choosing online tutoring software, look for solutions that support the monetization type you require. While most tutors opt for subscriptions, it is important to choose the revenue generation method that best fits your requirements and the preferences of your target customers. You can first start with a single monetization model and then consider adopting multiple monetization options once you build a base of interested students. 
Conduct live classes
Now that you have the right setup, you need to plan how you will conduct live classes. 
Start by fixing a schedule that is convenient for both students and you. The best practice is to greet your students and talk with them. Talk to your students in a calm tone and clearly so that they understand the points better. Pause whenever required to check interactions. Consider running a discussion board along with the live class so that students can ask doubts, if any. Time management is one important thing when delivering live online classes. You must make sure you are able to cover all the important points within the available time frame. Create a weekly schedule by designating fixed hours for lessons, assignments, discussions, reviewing, etc. 
Stay secure
When you are live streaming classes online, one important aspect to consider is the security of your tutoring platform. Ensure your virtual classroom is a secure space for your students and tutors. Make it a practice to protect your meetings with passwords and not to share them in public forums. Some of the things to follow o stay secure are:
Check and approve the joining request of each participant.

Ensure you identify all the participants.

Make sure you know how to remove members in the room.
Conclusion
Virtual classes are an excellent option to connect with your students, just like in real classrooms where you can interact online in real-time. However, live streaming online classes require a lot of preparation and planning. I hope this blog gave you insights into the fundamentals of live streaming classes online. Having knowledge about the basics along with real practice will make your virtual classes outstanding.