How To Save On Ink Cartridges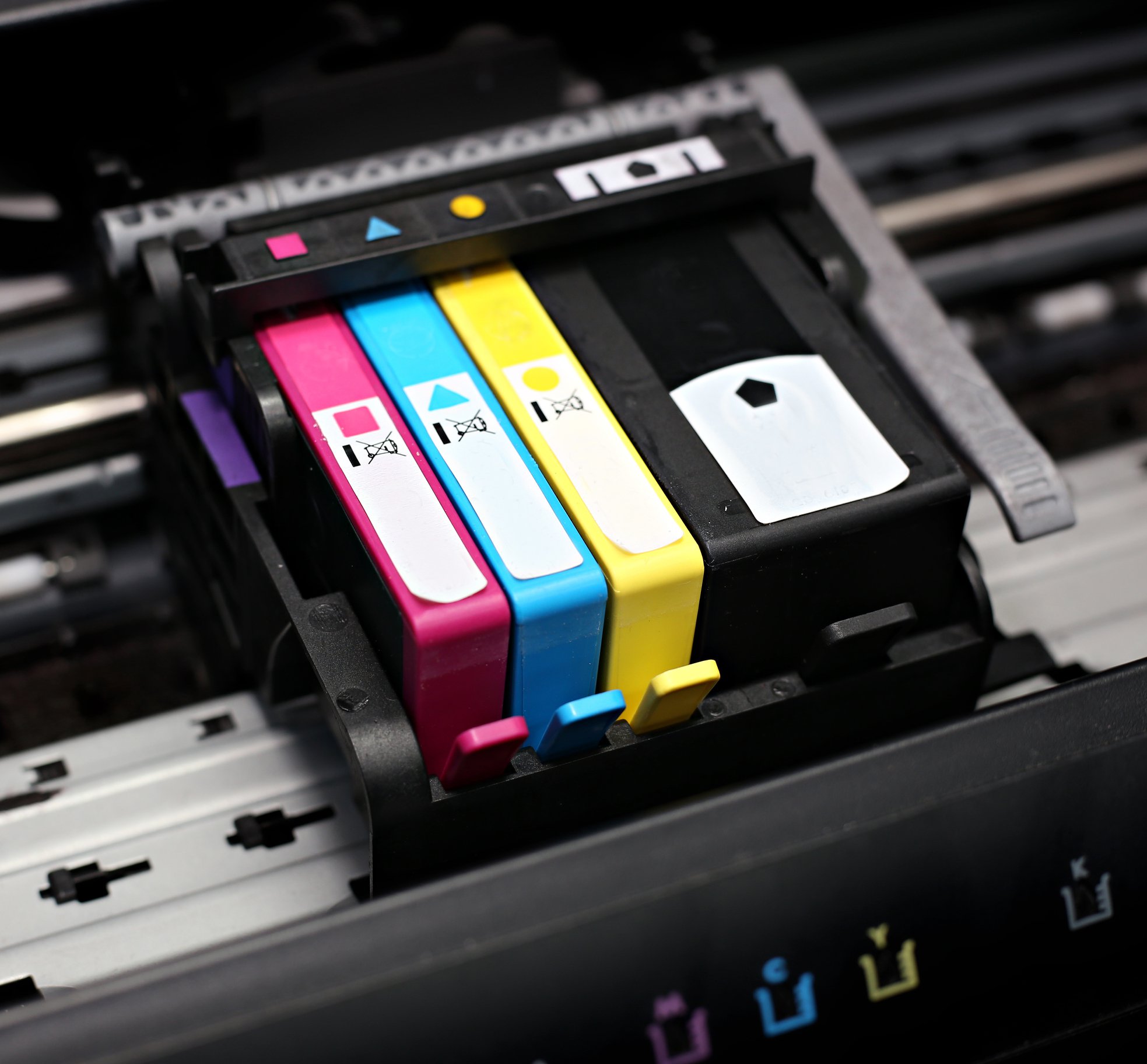 Ink cartridges are an important supply if you want your printer to always be ready for printing action. If, like many consumers, you feel flustered about the expensive ink cartridges your printer uses, you should know that there are several options available to help you save on printer ink.
Buy The Right Printer
There are several choices of very cheap printers on the market, but these may end up costing you more because they waste ink or tend to clog it. Companies like Brother, Canon, and Epson have several printers that offer excellent quality printing with a lower ink cost per print.
Reservoir Printers
Reservoir printers are designed with reusable tanks that are refilled from bigger ink bottles. Two of the major printer manufacturers that have reusable tanks are Epson and Canon. When compared to the ink cartridges used by similar printers from another brand, this ink is much cheaper to use. On the one hand, these printers are more expensive, but on the other, if you print often, you save on the cheaper price of buying the ink in larger bottles.
Avoid Big Brand Printer Ink
All the big-name manufacturers work on a high mark-up for their ink cartridges. Generic ink cartridges are considerably lower in price. Here you need to be careful which generic cartridges you purchase, ensuring they work well with your printer. This supplier has a full range of printer ink, both from all the major printer manufacturers, and its generic brand of ink, offering superb value for money and excellent print quality.
Don't Turn Off Your Printer
Every time you turn your printer off, it triggers a maintenance cycle that uses ink to clean the printheads. This is a huge waste of ink that could be used to print with. It is best to leave the printer on. If you are worried about the cost, this is negligible because inkjets don't consume much electricity, and, you save on printer ink.
Ink Delivery Service Benefits
If a trip to the store costs you time and money, and you just don't have time to order online, then you should consider subscribing to an ink delivery service. HP has an Instant Ink service that is ideal for those that have a compatible printer. When you buy your printer, you buy an enrolment card and register the code online.
You pay a monthly fee based on the number of pages that you print monthly, and not on the amount of HP ink you use. Since your printer is registered with HP, it monitors your monthly page count, contacting HP automatically for the ink refills order when the printer is running low.
HP might be keeping tabs on you, but Instant Ink offers you a 15-page-per-month plan from £0,99 and has several subscription levels. This is an expensive plan if you print pages over your limit, so remember to take the subscription which best suits your needs. The cartridges are returned to HP for recycling in prepaid envelopes.
Whether you print one word on a page or complicated images, you only pay per page, and you don't pay for the ink used for printer maintenance. Also, any pages you don't print in a month are rolled over, but up to a total of 150 pages. Other companies with ink cartridge subscription services include Canon and Epson.
Printing Preferences and Printer Ink
If your printing needs don't require high-quality documents, you can save on ink by using a printer setting called Draft Mode in the preferences tab. Draft Mode uses less ink and prints faster. In some printers, it is also called Draft Quality, EconoMode, or Toner Save.
Another way to save ink is to remove all ads and logos from the documents you are printing. You can do this by selecting the printer-friendly version on some sites. Otherwise, if this option is not available, reformat the page yourself.
Using a different font can also save you money on printer ink. Times New Roman, Calibri, and Century Gothic all use less ink than Arial. Finally, remember to only print pages if absolutely necessary, otherwise, save documents on your devices for future use.
Final Take
Any one of the above methods will help you save money on printer ink. Decide which one best suits your printer needs and pocket, and act accordingly. However, before deciding, consider the type of printer you have and the options it can accommodate.