How to start your own OTT Platform in 2021?
OTT platforms are becoming the go-to space for modern viewers with the variety of content opportunities and rapidly growing user base. Let's discuss the entire process of starting your OTT streaming service.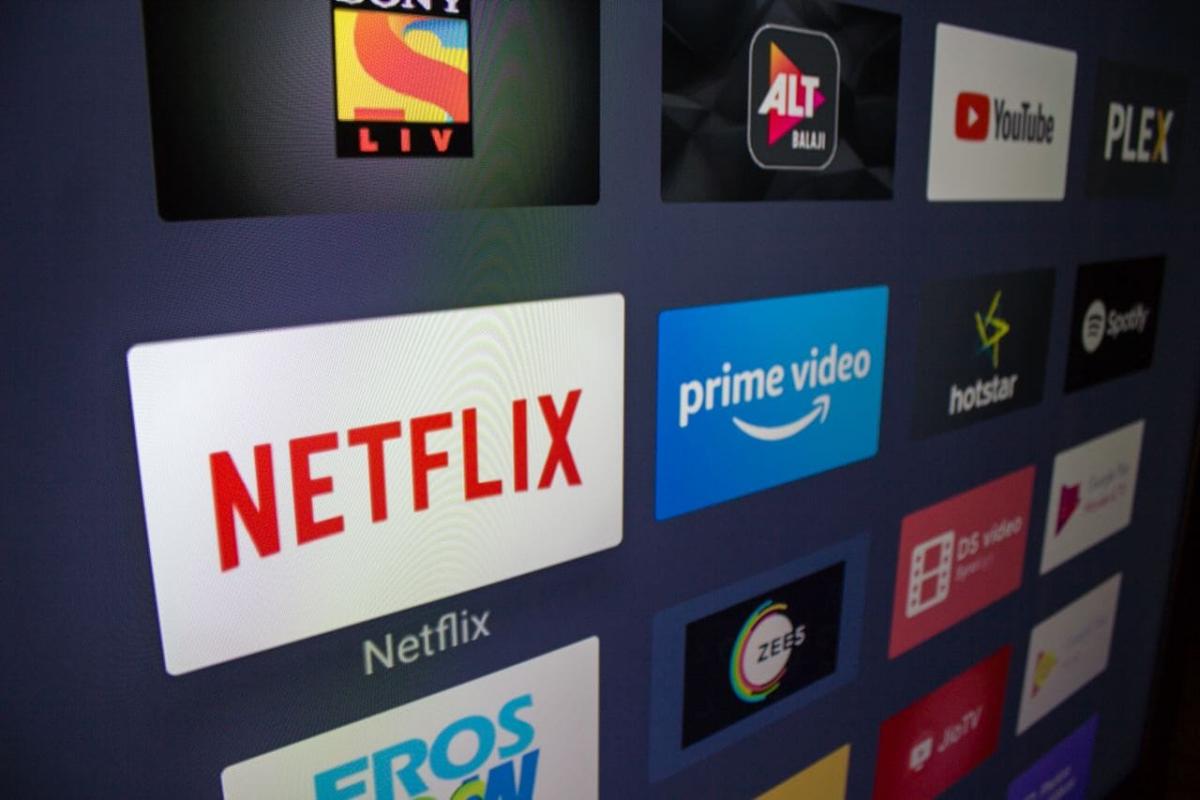 With the emergence of video streaming, over-the-top (OTT) platforms are touted to be the future of the entertainment industry. OTT platforms are becoming the go-to space for modern viewers with the variety of content opportunities and rapidly growing user base. The current Coronavirus outbreak has further accelerated the growth of OTT, which was already booming. The closure of movie theatres has also led to production houses creating more OTT releases. The OTT industry is projected to expand at a CAGR of 18% globally by 2027. 
 The stay-at-home opportunity has increased the amount of time spent by people on streaming platforms as well. Considering the compound annual growth rate of OTT services, new platforms are launching with an abundance of premium OTT content fuelling increased consumption. 
If you are passionate and want to build your own OTT Platform, stay on in this blog till the end. Let's discuss the entire process of starting your OTT streaming service.
 When planning to launch an OTT service, the basic-to-do activity is to define your target market or your audience. Identify your audience and understand their content preferences and interests. Targeting a specific audience might sound exclusive, but it doesn't mean that you are leaving out users who don't fit in your space. Knowing your audience helps you to focus your marketing activities on the group of people who are most likely to tune in to your OTT platform. 
 

Choosing a business model
 Simply put, a business model is an approach that you take to monetize your business. It is also about the value to deliver to your viewers in exchange for a set price. When it comes to a successful revenue model, there is no one-size-fits approach. You must consider and test different ways to generate revenue with your OTT content. The business model you adopt must be based on your target market and what they are willing to spend for the type of service you offer. Some of the common OTT business models are subscriptions, advertisement model, pay-per-view, and hybrid approach, which is a combination of two or more business models. 
 

Building your OTT platform
 Now comes the most important element of your OTT video service- building your OTT platform. When it comes to developing your OTT platform, there are several approaches you can take. You can choose to build your OTT platform from scratch, which is an elaborate approach that requires a lot of budget, time, and effort. Software as a service (SaaS) solutions is another option that offers ready-built software accessed via the cloud. However, it doesn't allow you to brand the platform, and it possesses high data and security risks. 
 Another recommended option is to choose a white label solution or a video on demand script, which is a ready-made script that allows you to build and customize your OTT platform with your own brand and identity. The software comes with all essential features like robust video CMS, video monetization options, customizable video player, video analytics, DRM & security features, etc., for a one-time fee. Choose the best video on demand script to launch and grow your OTT business. 
 Tips to make your OTT channel a success
 The hardest part of creating your own OTT platform is catering it to the demands of your target audience and constantly making relevant updates. As an OTT business, there is a lot you have to do to make your OTT service a success. Let's explore some of the essential things to consider when launching your OTT service. 
 

Craft a unique content strategy
 Great entertaining content is what makes an OTT platform even more powerful. Hence, it would help if you focus on crafting a compelling content strategy to build the foundation of your streaming launch. To begin, describe your target audience. Understand when and why they prefer watching your content. How much content are you planning to offer, and how frequently? Will you offer originally created programs or a catalogue of licensed movies and shows?
 Consider these questions when defining a content strategy for your OTT service. While some OTT offerings may appeal to a diversified audience base over time, others might find success as niche OTT offerings. Another point to consider is that never constrain your OTT content to a single device or a linear schedule; it must serve audiences of diverse viewing habits.
 

Deliver a personalized user experience
 The success of an OTT platform lies in the fact it offers a personalized user experience. To cater to the demand of the modern audience in the digital era, use an AI-powered recommendation engine to create a customized content recommendation system. Today's users are looking for personalized OTT services right from sign-up to viewing. Thus, you must focus on personalizing your audience's user experience throughout their entire journey on your OTT platform.
 

Performing marketing activities before the launch
 Once you are done with building your OTT platform, kick start your marketing activities even before launch. Create a stir about your OTT platform on digital channels and social media to intrigue your audience and start creating a brand identity. You can also consider arranging a launch event that could attract the attention of your target viewers and press at the same time. 
 

Catering to a worldwide audience
 To make your OTT platform a huge success, make sure that you are launching to a global audience instead of confining it to a few regions. Launching to a worldwide audience will help you build a global customer base and not miss out on the global trends.
 

Highlight the competitive advantages
 Summarize the competitive advantage of your OTT service in brief and use it for marketing activities. This is critical in attracting more viewers to become part of your community. For example, Netflix highlights its original production, whereas Spotify highlights its no-advertisement policy that drew people to their platforms. 
 Conclusion
 OTT services are disrupting the media industry for good. More and more audiences are choosing OTT over regular satellite TV services for a more engaging and personalized viewing experience. OTT market will continue to grow even after the pandemic ends so will the opportunities associated with running an OTT platform. I hope by now you have an excellent basic understanding of building an OTT business. When launching your OTT platform, review your business requirements to create a service with unique features and capabilities to cater to your target audience.