How to Watch ICC Cricket World Cup: A Comprehensive Guide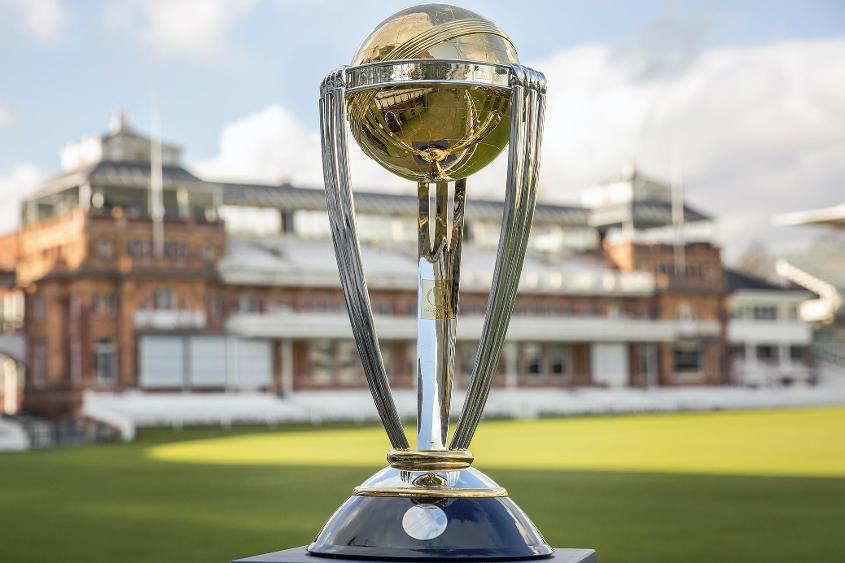 Introduction
The ICC Cricket World Cup is one of the most eagerly anticipated sporting events in the world of cricket. It brings together the best teams from around the globe to compete for the prestigious title of world champions. Whether you're a die-hard cricket fan or just a casual observer, watching the Cricket World Cup is an experience like no other. In this article, we'll guide you on how to watch ICC Cricket World Cup, from finding broadcasting channels to streaming options and more.
Check the Official Broadcasters:
The first step to watching the ICC Cricket World Cup is to identify the official broadcasters in your region. The International Cricket Council (ICC) typically partners with various television networks and streaming platforms to ensure that the tournament is widely accessible to cricket enthusiasts worldwide.
To find out who holds the broadcasting rights in your country, visit the official ICC website or check with your local cable or satellite TV provider. Major broadcasters often provide comprehensive coverage, including pre-match analysis, live matches, highlights, and post-match discussions.
Subscription Services:
Many cricket fans prefer the convenience of streaming matches online. If you're one of them, you can explore subscription-based streaming services that offer ICC Cricket as per World Cup Coverage. Services like Willow TV, Hotstar, and ESPN+ often acquire streaming rights for cricket tournaments.
Be sure to check if these services are available in your region and what the subscription fees are. Keep in mind that some platforms may offer free trials during the tournament period, allowing you to watch matches without committing to a long-term subscription.
Social Media Platforms:
In recent years, social media platforms have become a popular way to catch live cricket action. Some official cricket pages and teams may stream matches or provide live updates on platforms like Facebook, YouTube, or Twitter. While this option may not offer the same production quality as dedicated broadcasters, it's a free and easily accessible way to stay updated on the World Cup.
Mobile Apps:
If you're constantly on the move, consider downloading mobile apps that offer live cricket streaming. Many broadcasters and cricket boards have their official apps where you can watch matches, check live scores, and receive notifications about key moments. These apps are available on both iOS and Android devices, making it easy to keep up with the tournament on your smartphone or tablet.
VPN Services:
Sometimes, you might find yourself in a region where access to official broadcasters is restricted. In such cases, a Virtual Private Network (VPN) can be your best friend. A VPN allows you to connect to servers in countries where the World Cup is broadcasted freely, thus granting you access to the streams. However, be aware that some streaming services actively block VPNs, so it may not always be a foolproof solution.
Free-to-Air Channels:
Depending on your location, some matches of the ICC Cricket World Cup may be available on free-to-air channels. These channels are accessible to anyone with a television and an antenna. Check your local listings to see if any matches are being broadcasted on free-to-air channels in your area.
Online Streaming Services:
Besides subscription-based platforms, you can also explore free online streaming services that might broadcast live cricket matches. Websites like CricHD, Crictime, and Mobilecric often provide links to live streams. However, exercise caution when using these sites, as they may not always be legal or reliable.
Catch Replays and Highlights:
If you can't watch matches live due to time zone differences or other commitments, most broadcasters and streaming platforms offer replays and highlights. You can catch up on the action at your convenience. These highlights packages typically include key moments, wickets, boundaries, and post-match analysis.
Local Sports Bars and Venues:
In many cities around the world, sports bars and venues cater to cricket fans during major tournaments. These places often screen live matches on big screens, creating a vibrant and social atmosphere for fans to enjoy the game together. Check if there are any cricket-friendly venues in your area and plan to catch a game there.
Follow on Social Media:
Don't forget to follow official ICC social media accounts, as well as the profiles of your favorite cricket teams and players. These accounts frequently post updates, scores, and highlights, ensuring you stay connected with the World Cup action even when you can't watch the matches in real-time.
Conclusion
The ICC Cricket World Cup is a cricketing extravaganza that captivates fans worldwide. Regardless of where you are or how you prefer to watch, there are multiple options available to ensure you don't miss out on the excitement. From official broadcasters and streaming services to social media platforms and local venues, you can tailor your viewing experience to suit your preferences. So, get ready to immerse yourself in the world of cricket and witness the best teams battle it out for cricketing glory.