Improve Your Business Operations With These Tips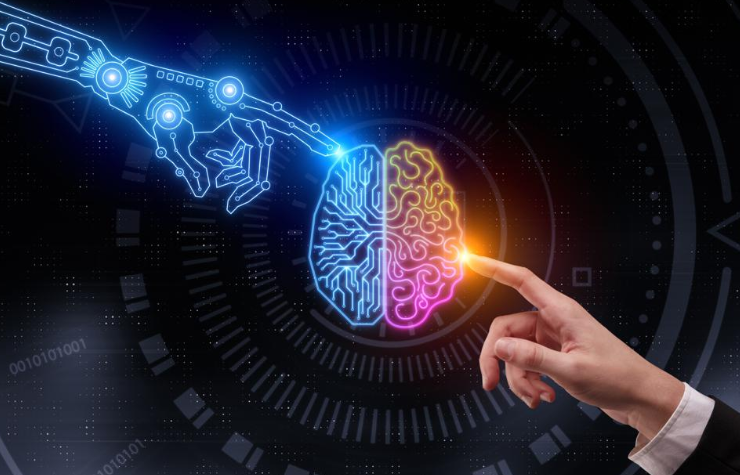 It takes effort to make a business successful – some go to business schools, some take expert-led workshops, some make big leaps and sacrifices, and some do all of them. 
But, in the modern world, even if success can be unpredictable, certain measures can be taken to increase your chances. It often starts with a process that can be easily overlooked: using technology to optimize.
When people talk about digitization or technology in general, it might seem a little intimidating to hear about jargon and the complex processes that come with them. When a company is new, traditional, or low on funds, migrating to newer ways of operating also seems uncertain.
A lot of companies, however, try to start technology-driven processes but their ways seem to miss the mark. For example, some attempt to "modernize" business solutions by allowing employees to bring and use their device at work and call it a day which usually doesn't work. 
Practices like these where companies focus more on the devices than the proper utilization of what these devices can do often fails. This is because the rise of Information Technology and its promising ways to optimize business solutions is making competition within industries tougher.
Making your business operations digital also means allowing your operations to be efficient, systematic, and organized. Common tasks where manual work used to be required can now be accomplished in a matter of minutes with just a few clicks, which also means better productivity.
Once you understand the edge of incorporating Information Technology, you will understand that it's similar to a package with a lot of benefits that can help your business in the long run. It just takes a little push to fully realize its systems.
If you are running a business but tech-related processes intimidate you, start with the following ways you can optimize your business operations using technology:
Utilize Bookkeeping and Accounting
Bookkeeping and accounting of expenses have long been practiced in businesses. It's one of the most common ways to monitor and maintain a business' financial situation. And while it's also common to hire either an in-house or an outsourced bookkeeper, incorporating digital platforms can make the process easier and more efficient for you.
Bookkeeping and accounting are not only limited to taking logs of your transactions. It deals with a lot of organization and indexing work which can all be done in just a matter of clicks if data is digitized.
Adjusting and monitoring balances, as well as financial reports, can also be made accurately and promptly with proper programming. 
On top of all that, you can better protect your data from being leaked or accessed with authorization if you pair it with well-designed security software.
Implement Communication Platforms
Communication is one of the most important aspects of a business. Operations and systems mainly revolve around plans, agreements, and transactions from different levels and departments within your organization.
With this in mind, it would be best to evaluate ways to Fastrack communication among members of your team to boost productivity and overall progress.
In a time when industries are becoming technology-driven, remote work has also been made possible. Being able to work synchronously and provide updates instantaneously is what makes remote work effective. And so, providing a platform where this is possible should be your goal.
A better communication space for your team also leads to better work relationships, collaboration, and improved company culture. 
Analyze the needs and patterns of how your employees communicate with each other and identify which platforms you can use based on their best features. Consider this an investment to enforce a strong internal foundation.
Organize Information Databases
Aside from bookkeeping, there is plenty of information and data that passes through different areas of your business. One implication of not having a digital database is the threat of data loss.
From environmental factors to human errors, hand-written data can be erased without the possibility of being recovered again. The same happens to the information that is only articulated without proper documentation. More often than not, people will either forget about it, its details, or the message will simply get lost in translation.
Having a digital database where different types of information can be logged makes data storage easier. Not only does this make information accessible to different members of your organization, but it can also make data delivery faster as people can access and receive them at the same time.
A database's ability to archive information will also allow you to access old data or recover lost ones. This will allow you to utilize and manage information based on your needs and preference.
Strengthen Customer Service
Having a good relationship with customers is probably a good indicator of business success. Being able to gain their trust and willingness to collaborate with you is something that you should constantly work on.
In today's time where the competition within the industries gets tougher and the attention span of the market gets shorter, it is important to keep your customers entertained at all times.
Having someone answering phone calls from customers eight hours a day is no longer optimal. Expanding your reach and communication channels for your customers would help them contact you anywhere at any given time. This will give them an impression of your reliability and preparedness.
You can utilize different social media platforms and internet-based channels and combine them with proper note-taking of customer concerns and inquiries. This will help you identify aspects to improve on and understand your market deeper.
Virtualize Your Networks
Network virtualization has become a popular strategy for organizations to transition their traditional infrastructures to technological processes. In simple terms, network virtualization allows a single platform to manage and support different virtual devices within an organization.
With this, administrative strategies can be implemented on digital platforms which means easier and faster work for all. It allows for the distribution of data faster while giving it an extra layer of security at the same time.
By allowing manual processes to become automated, work will become more flexible and portable for employees, accountability for work will be more transparent, and operations will run swiftly.
Key Takeaway
One of the best ways to keep your company up-to-date is to look at where trends lead to. In a contemporary society where technology keeps evolving and innovations continuously thrive, it is clear that the future of businesses lies in automation.
By the simple ways of automating and updating your bookkeeping and accounting, information databases, communication platforms, customer service, and networks, you can optimize your business operations and better benefit from your resources.
Although technology can be a complex topic, especially when used in traditional ways, making efforts to understand its full potential will also help you realize how you can improve your business in the long run.