Interview with Everex – Ethereum blockchain-powered solutions for cross-border money transfers, direct payments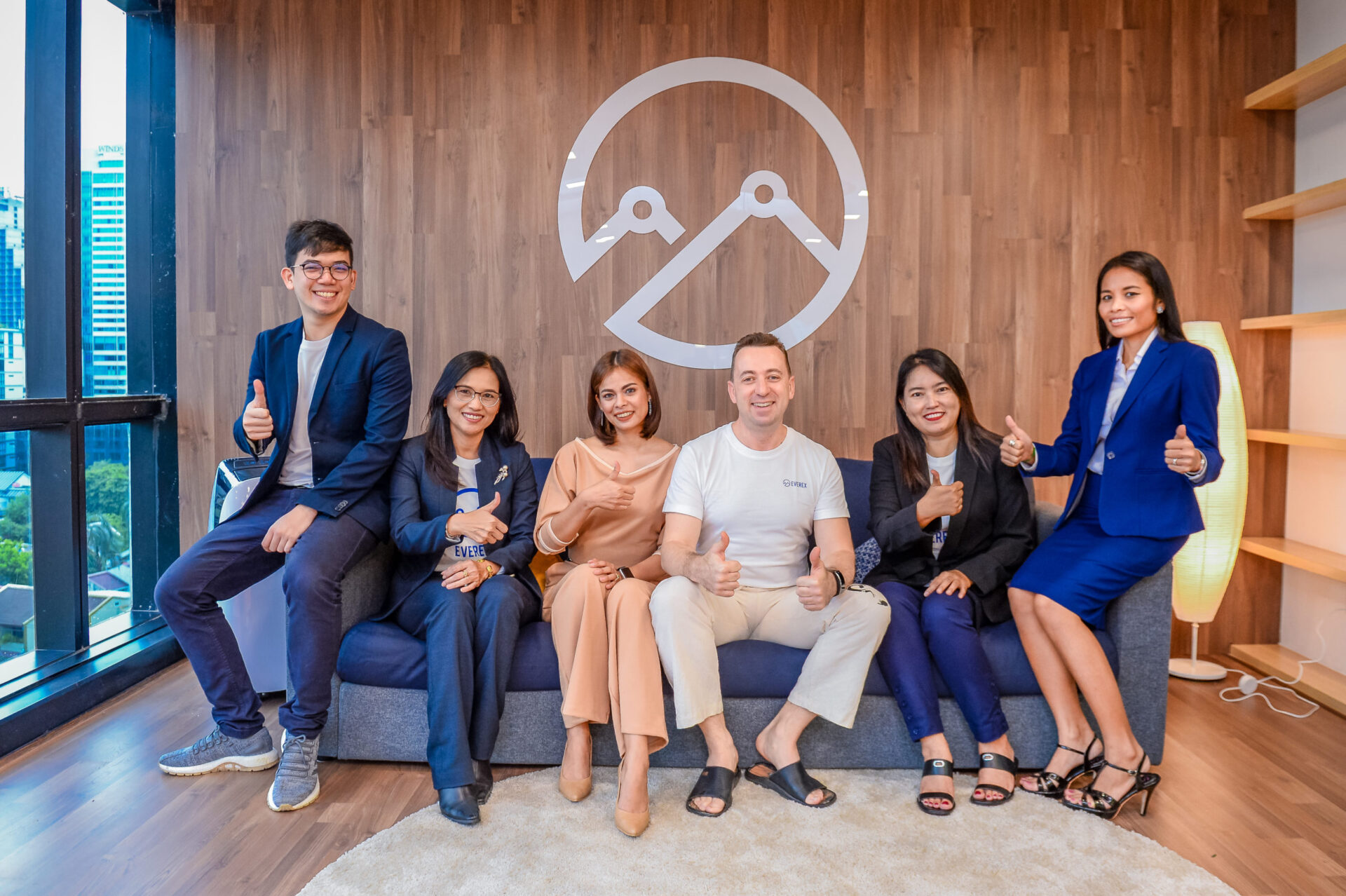 Q: What can you tell us about your company?
Everex is a Singapore registered financial technology company, with head office in Bangkok, Thailand, that provides Ethereum blockchain-powered solutions for cross-border money transfers, direct payments and fiat to digital asset swaps using stablecoins. Although there are different types of stablecoins, we are only focusing on fiat pegged digital currencies that represent units of national currencies, such as USD or EUR that are powered by smart contract and exist in Ethereum blockchain token format. Everex was a second company in the world after Tether (USDT) to introduce a second fiat pegged stable coin THBEX in 2016, representing Thai Baht.
Using stablecoins in financial services allows to achieve much faster settlement times, usually in a few seconds, with very low transaction cost regardless of the transferred amounts. We implement Ethereum blockchain technology as a new rails for faster and cheaper money transfers to challenge existing legacy payment systems and also to address growing global financial inclusion problem.
Q: What types of services offer?
Everex has applications for ensuring cross-border money transfers for migrant workers sending money to their families, and SMEs looking for a cheaper way to pay domestic and international suppliers.
As Asia is one of the main target markets for Everex, currency exchange for EU and US travelers and expats living in Asia is an important service the company seeks to develop as a highly attractive alternative to traditional exchange services. Users will be able to save on FX and withdrawal fees, as well as gain access to cryptocurrency markets.
With Everex, users will not only be able to save on exchange and withdrawal fees but also gain access to digital asset markets through the Everex platform. This will open up a whole new level of opportunities in the application of digital assets made available for payment and investment.
Q: Are you targeting the consumer or business market? How does the business model work?
Everex is a financial technology company that provides blockchain-powered solutions for financial service providers and their customers. Everex's advanced technological solutions enable cross-border money transfers, direct payments, crypto/fiat currency exchanges and lending over the blockchain with all of the inherent benefits.

Everex opens new business opportunities for its customers, such as international remittances, national/cryptocurrency exchange, and trading and cross-border lending for individuals, non-financial and financial services companies without using legacy payment systems, such as SWIFT. Near instant access to funds and transaction times in under a minute are guaranteed by Everex, leading to a faster turnover of funds, and ultimately – economic growth.
Q: What can you tell us about what you have in the pipeline?
We have built a strong foundation so far in the Asia Pacific region and will soon be launching our international remittance service i.e. within South East Asia for both individual and SMEs. This initiative by Everex has received great support by a number of partnership banks including the one with Myanmar's Shwe Bank and the more recent one with Krung Thai Bank. These partnerships will help close the remittance corridor between the two countries. Furthermore, we plan on expanding our offices in the US and obtaining an MSB license to enable access to the US markets. In fact, after the launch in January, we have already started onboarding users in New Jersey and plan to move further into Tennessee, California, New York, Washington, Florida, Pennsylvania by the end of 2019.
Q: What differentiates your company from the competition?
Everex's mission is to accelerate financial inclusion and provide access to unbanked/underbanked individuals and SMEs worldwide. As such, Everex is oriented towards a business-to-business-to-consumer (B2B2C) model. Everex deploys its solution on the public Ethereum blockchain, where customization according to each customer's needs is possible to a great extent.
Q: Could you tell us more about your company achievements so far?
Our Achievements:
Approval from the US regulator to conduct cross-border transfers with cryptocurrencies
Approval from the US regulator to conduct fiat-crypto exchange
Approval from Central Bank of Thailand to conduct cross-border remittance services between Thailand and Myanmar.
Partnership with Krungthai bank, Thailand
Partnership with as Shwe (Rural and Urban Development) Bank, Myanmar.
Q: Could you tell us more about where you see your company in the future?
Our vision is to enable different mobile wallets to offer customers multi-currency and person-to-person (P2P) transactions, building a bridge between fiat and crypto currencies over the blockchain technology.
Everex's goal is to create a financial ecosystem in which most digital wallets are powered by Everex technology, providing blockchain-powered interoperability between thousands of global digital wallets that currently do not communicate with each other.
Our solution will empower both domestic and cross-border payments for individuals and SMEs, bringing economic growth to regions underserved by banks.
Q: What are the key elements you want readers to take away from this interview?
With the global financial services market growing and evolving like never before, Everex is certain that its secure and technologically advanced solution is being made available at the right time, in the right place and for the right reasons with excellent prospects for development.
For more information, please visit our website: https://www.everex.io