Introducing #TopSecretMemeCoin: The Next Game-Changer in the Crypto Market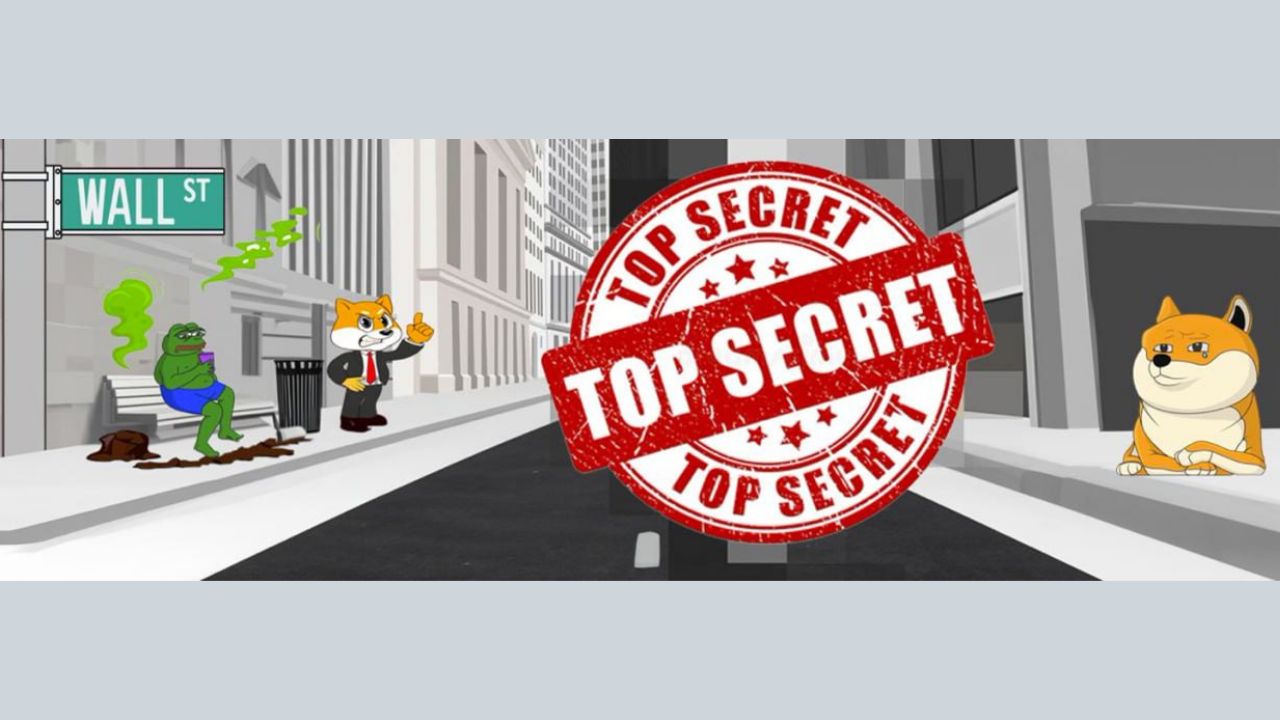 The $EARN team is thrilled to unveil their latest creation, #TopSecretMemeCoin, a revolutionary ERC-20 token that aims to dominate the meme coin market like never before. With a vision to rival the success of iconic meme coins such as Pepé the Frog, Dogecoin, and Shiba Inu, #TopSecretMemeCoin is poised to answer the market's call for the next big thing in meme coins.
Are we witnessing the rise of the next Pepé the Frog token? The $EARN team certainly believes so, and they are ready to deliver an unparalleled memecoin experience that the entire crypto market has been eagerly anticipating. With zero taxes and a game-changing set of utilities yet to be unveiled on launch, #TopSecretMemeCoin is the solution that crypto enthusiasts have been seeking.
One of the key driving forces behind #TopSecretMemeCoin is the formidable $EARN team. Led by co-founder Dave Rahman, a crypto legend in his own right, and co-founder Wild West Crypto Doug, a strategic mastermind, this dream team is set to disrupt the meme coin landscape. With the addition of Jason Crimmel, the brilliant developer behind $EARN Academy, and community manager Trent Butler, who keeps the energy flowing, the $EARN team is unstoppable.
It's worth noting that all team members have undergone rigorous KYC processes multiple times for the $EARN project, ensuring transparency and accountability every step of the way.
Welcome to the realm of unlimited possibilities with $EARN. Launched in January 2022, $EARN has already achieved a remarkable $38 million market cap, leaving a lasting impression on the crypto world. The team's unwavering belief in the potential of #TopSecretMemeCoin is palpable.
"We firmly believe that #TopSecretMemeCoin has what it takes to become the next Pepé the Frog token," said Dave Rahman, co-founder of $EARN. "Our team has poured their hearts and souls into creating an exceptional meme coin experience that will captivate the crypto community. Don't miss out this time!"
The exciting journey of #TopSecretMemeCoin continues to gain momentum as the highly anticipated release on Uniswap V3 approaches. Set to take place LIVE! on June 29th, this milestone event (Time TBA) will mark the official launch of #TopSecretMemeCoin and reveal the secrets that have kept the community on the edge of their seats. Meme coin enthusiasts worldwide are eagerly awaiting this moment, anticipating the possibilities it will bring.
The $EARN team invites everyone to join them on this thrilling journey. As they prepare to unleash #TopSecretMemeCoin to the world, they encourage crypto enthusiasts to stay tuned for more updates and announcements. The team is dedicated to providing a meme coin experience that surpasses all expectations and becomes a new benchmark in the industry.
Website: everearn.net
Socials:
https://twitter.com/theEverEarn
https://twitter.com/topsecretmemecn
https://t.me/topsecretmemecoin